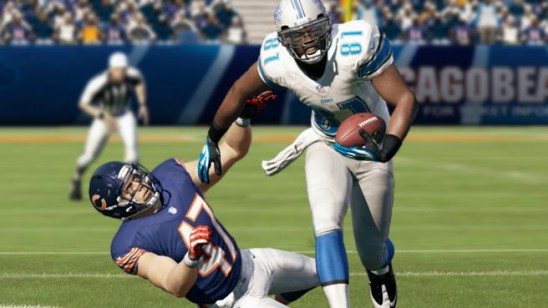 EA Sports has promised fantastic post release support for Madden 13 which should help rid this year's virtual football game of glitches.  Sure there will be glitches like there are in every Madden NFL game ever, but they should get patched up quickly if EA Sports sticks to their word.
A patch is already promised for August 28th which will address the dreaded shake blitz exploit as well as wide receivers dropping wide open passes.  There is also supposed to be another patch that will come out 2 weeks later in September but the contents of that one aren't yet known.
Roster updates were done on a weekly basis for the first time last year.  They had been promised in years past but they slowly faded after the first part of the NFL season until they only happened once every couple of weeks.  With the improved dedication to realism inside of Madden 13 as well as the whole staff's renewed effort to provide post-release support, we should be looking at one of the best sports games of the last 10 years.
If you do find glitches in this year's game, feel free to leave a comment below or email us and we will pass it on to the Madden 13 community manager Justin Dewiel.