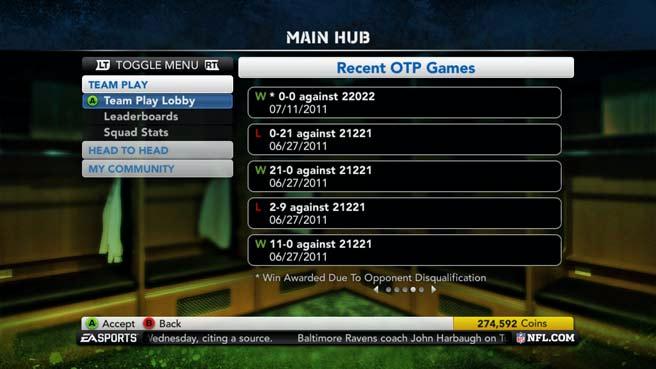 One of the coolest features ever to be put into madden was announced today and it was well worth the wait.  You will now be allowed to get your friends together and create your own community online.  This new feature keeps track of stats, forms your own leaderboard and allows you to tweak the gameplay sliders anyway you would like.  You will have pretty much full control over your community in madden 12.
A lot of people have had trouble because the competition online is just too tough for the casual gamer.  We have had the opposite problem at madden-school.com.  Playing random people from lobbies isn't fun when you would rather play only guys that have a very high skill level.  We will be able to tweak the game settings to the hardest difficulty (all-madden) and compete at that level instead of the all-pro default.  If you and your friends aren't as skilled you can take the gameplay level down a few notches so you will still enjoy the game.
With this added feature, madden 12 has the potential to be the best madden in years.  You know we will have our own leaderboards for madden-school.com where our members can compete for pride, honor, and maybe even prizes.