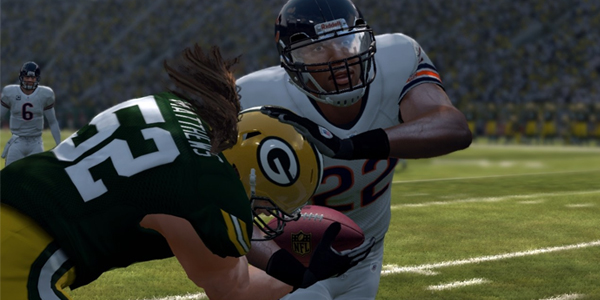 The madden 12 demo release date has been set for August 9th, 2011 and will be released on both the Playstation 3 and XBOX 360.   The full version of madden 12 comes out 3 weeks later on August 30th.   There will only be 1 matchup in the demo pairing the Green Bay Packers vs. Chicago Bears in a rematch of last year's NFC championship.
A couple of notable features that are worth considering:
The game will be played at Solider Field in Chicago
No free agent signings will be included
No in-game commentary
Adjustable skill level
5 minute quarters
This announcement comes a few days after the announcement of  the newest and maybe one of the best feature in this year's game, Madden 12 Online Communities which you can discuss on our madden forum.