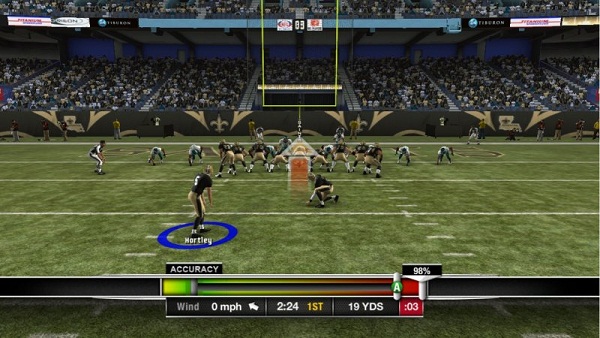 Breaking News: EA Spots has released a new blog stating that the old style controls used in previous madden's will be patched in for optional use in Madden 11.  The madden 11 strategy pad causes pre-snap adjustments take much longer and they are all controlled on the D-pad.
Hardcore madden gamers everywhere are rejoicing.  Many madden-school members where thinking about not even picking up this year's madden game because of the strategy pad.  With this news, many longtime and old-fashioned madden enthusiasts will now pick up madden 11.  The featured will be patched in sometime around a month after the game comes out because it has to pass third party approval, but this news is still good news nonetheless.
Stay tuned for more news.