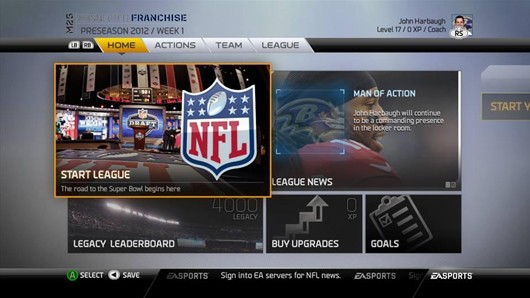 Upon the suggest of a few of our league commissioners, Madden-School.com has decided to start a league commissioner round table for Madden 25.  As many of you know, we host what I believe to be the most active leagues you will find anywhere.  I believe the 3 main reasons behind their success are (in order):
The awesome members in each league
The commissioners of each league that go the extra mile for their members
A central means of communication through our Madden School forums
The leagues that call Madden-School.com home vary in play style, skill level, and console but they all share the same passion for making the connected franchise experience awesome.
Our leagues have been around for years and are active all year (probably closer to around 10 months a year, but you get the idea).  If you are interested in joining any of these leagues for Madden 25, the list of leagues are below.  Please be advised that the large majority of these leagues will be full and you will likely have to be put on a waiting list.
If you are a commissioner and are looking to move your league to Madden-School we offer all sorts of support and benefits to your league.  These benefits include full control of your own league subforum, a large pool of active Madden players to recruit from, help with league prizes, and a group of commissioners who are willing to help if you run into problems.  We do have a few requirements you will have to meet to get your own league subforum.  If you are interested, drop a note on the Madden School forum, leave a comment below, or use the contact us button.