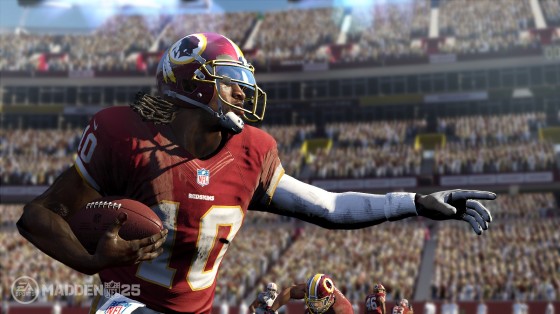 Trying to find a decent league that matches your style for Madden 25 can be a huge pain as it is every year.  We have lots of great leagues on the Madden School forums but those aren't necessarily for everyone.  There are a few things worth considering before you jump into a Madden 25 league (also known as Madden 25 connected franchise this year).  We have the details below.
Find a league that matches up with what you want.  There are so many options out there from what console you play on to how often the league advances to different playing styles.  You will want to find out if the league you are considering for Madden 25 is a good fit.  If you like to play "sim style football" you won't want to join a league like our MS Elite League.  A better choice for you would be to join a league like our PBP League for XBOX 360 or TRO League for PS3.
Choose a league that you feel comfortable with.  Take some time and talk with the commissioner of the league and some of the members before officially joining.  Is the commissioner responsive? How easy is it to get a hold of the other members of the league?  Do you generally get along with the other personalities in the league?  Ask yourself these questions in order to make an informed decision.
How long has the league been around?  This is a giant problem in the Madden community.  95% of the leagues the average gamer will join won't last past the first season (many wont even get past 6 games).  It sucks for everyone when you invest time into something and then it just disappears overnight.  All of the leagues hosted on Madden-School have been around for at least 2 calender years with most having finished well over 10 seasons each.  Generally it is a good idea to join a reputable league from an established website.
The quest to find a good Madden 25 connected franchise can be tough but once you find a good one, the experience of 32 owners attempting to take their team to the Super Bowl is well worth it.  If you have questions about which league might be right for you, we can always help you find one on our forums.