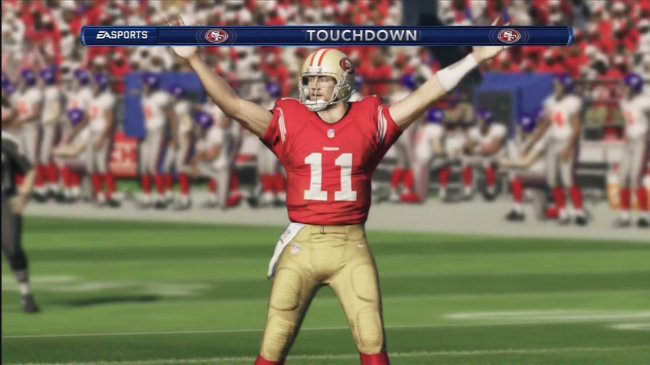 Now that the Madden NFL 13 demo is out on both the XBOX 360 and the PlayStation 3, it is time to hear what you think.  Do you think it is an upgrade from Madden 12, a downgrade, or stayed about the same?  WhiteWidow from our forum put up a nice, concise review with his thoughts.  You can check them out below.
Positives
Usering is fairly easy and A LOT better than NCAA 13. First game I got 3 user picks as Redskins and I am not a great user defender, so I am pleased with that. Haven't had much user experience on the offensive side of the ball, but the lead passing has been extraordinary. Again, much better than NCAA.
Running in the game is balanced. You can run the ball up the middle,outside, whatever it may be and unless your play is blown up by a blitz your good for a positive gain. It's not easy to run, but it's a lot easier than NCAA.
NO MORE NANOS! From what I have seen and read once you click off a hot routed player they will move back to their original position in the play. Now, many players have disliked this feature, but personally I love it because people are now forced to play scheme defense and not just nano the hell out of ya!
Fade route is now the, step off the line at an angle and shoot down field route, just like in NCAA hot routes.
Negatives
Tackling in this game is kinda iffy. Players take bad angles and the animations are a little weird. I'm sure it will be improved in final version of game.
No more nanos means more turbo blitzes and fag d.
Consensus
Seems to be a great version of madden so far, and I'm excited to play everyone and enjoy the game!
Leave your thoughts in the comments section below or in our madden 13 demo thoughts thread.