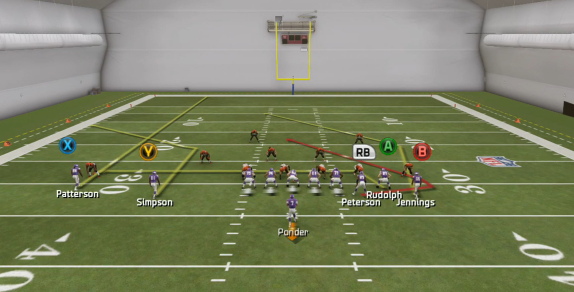 Continuing on with our Gun Empty Bunch formation for Madden 25, today we will be going over the play called Vikes Trail that has a few very effective routes.
The video and breakdown can be found below.
Madden Tips: Gun Empty Bunch Vikes Trail

Playbook
: Minnesota Vikings
Formation: Gun Empty Bunch
Play: Vikes Trail
Setup:
Put your X/square receiver on a streak
Reads:
Your first read is your B/circle receiver
If he is covered, look to your RB/R1 running back
Look to the Y/triangle receiver or the A/X tight end if the other options are covered
If you want to take your game to the next level, check out our Madden 25 eBooks below. Also, be sure to look over our Madden School 365 section.