We are officially 10 days away from the release of Madden 20 on EA Access.  And as we inch closer and closer, ratings and other information will begin to leak.
Today, EA released their player ratings for every player in Madden 20. Sure, there are several surprises but for the most part these ratings are in-line with what EA has promised.
That's more disparity between the elite players and the rest of the crowd. These ratings will never be perfect, and someone will always be upset but EA did a good job revamping the previous system, and should have a winner in place moving forward.
Here's a look at the top-12 players in Madden 20.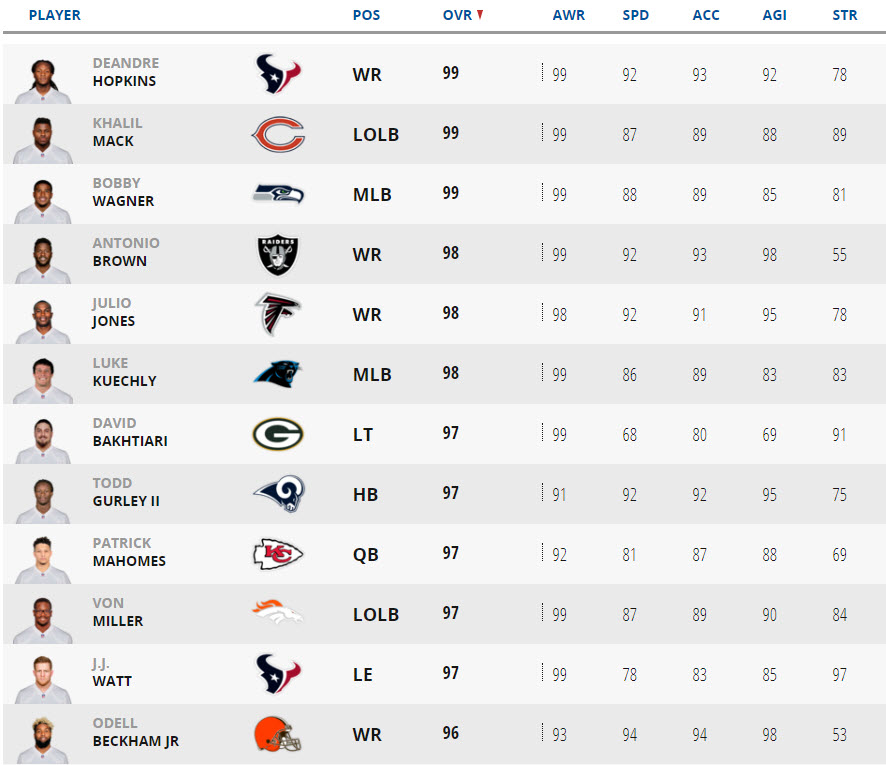 What do you think of EA's new ratings system? Were there players you thought were rated too high or low?
Let us know in the comment's section below!