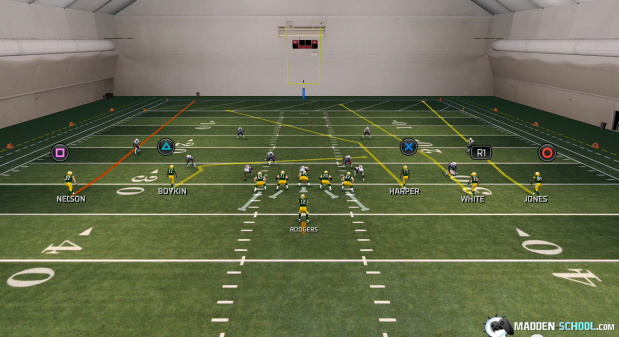 Forcing your opponent to switch out of his preferred defense is essential to winning in Madden 25 regardless of whether you are playing on the PlayStation 3, XBOX 360, PlayStation 4 or XBOX One.  Yesterday we went over a simple way to beat cover 3 defenses, today we will show you a little more advanced concept.
You can check it out below:
Beating Cover 3 Defenses On Next Gen Madden
Playbook: Any
Formation: Usually found in formations with at least 4 wide receivers or tight ends.
Play: Four Verticals
Setup: None required
Reads:
Hit your slot receiver over the middle of the field
If he is covered, look to your A/X receiver
If you are enjoying these Madden 25 strategies, check out our 46 Defense eBook for Madden 25 on PS4 and XBOX One by clicking the banner below: