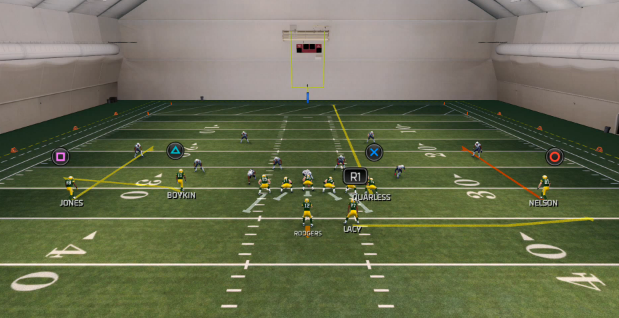 The cover 3 is the most common type of zone defense you will face in Madden NFL 25 regardless of whether you play on the PS3 and XBOX 360 or the PS4 and the XBOX One.
This Madden 25 tutorial will go over one very simple way of beating the standard cover 3 defense.
XBOX One and PlayStation 4 Madden 25 Tips How To Beat A Cover 3 Defense
Playbook: Any
Formation: Any
Setup: You will want a curl route, a flat route, and a streak route on one side of the field.  You can do this by using hot routes
Reads:
You will want to look to your receiver on the curl route.  Watch the video for exact timing.
Make sure to check out Modrewgnu's Power Run eBook for XBOX One and PlayStation 4.  You can find out more details by clicking the banner below.