In this tip, we are going over a way to beat a cover 3 defense in Madden 17.  It takes a little bit of timing and practice but once you get the timing down, you will be able to force your opponent out of his favorite defense.
Note: This play is found in the Denver Broncos playbook.  That is the same playbook that we have based our Madden 17 Offensive Attack eBook out of which is available now to our Madden School Unlimited members.  It has 35 plays covered out of 7 formations and we have more on the way!
You can check out the breakdown below.
Madden 17 Cover 3 Beater: Gun Y Trips HB Wk - PA WR In
Playbook: Denver Broncos
Formation: Gun Y-Trips HB Wk
Play: PA WR In
Setup:
(Optional) Hot Route your running back to block
(Optional) Hot Route your tight end to a flat route
Reads:
Read the slot cornerback and wait for the open window then hit the slot wide receiver on the wheel route.  Lead pass to the sideline.
Overview: Cover 3 is a very popular Madden defense particularly for blitzing and overall coverage, especially with the new zones that have been implemented. This play is a nice way to consistently get yards when your opponent calls a cover 3 defense.  It is very important to have a fast receiver in the B/circle position.  That will make this play work much better.
Let's take a deeper dive into this play.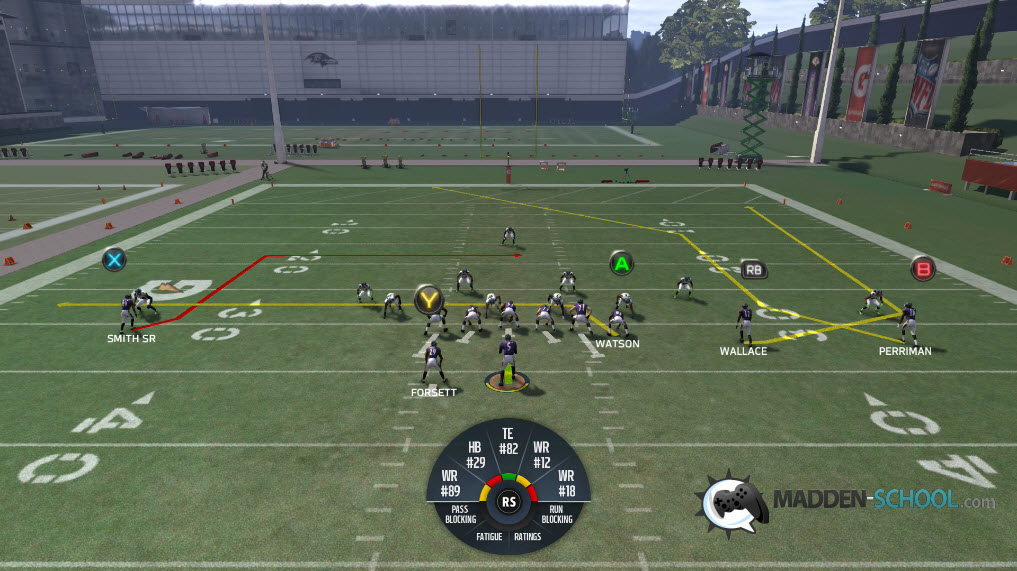 This is how the play should look before you snap the ball.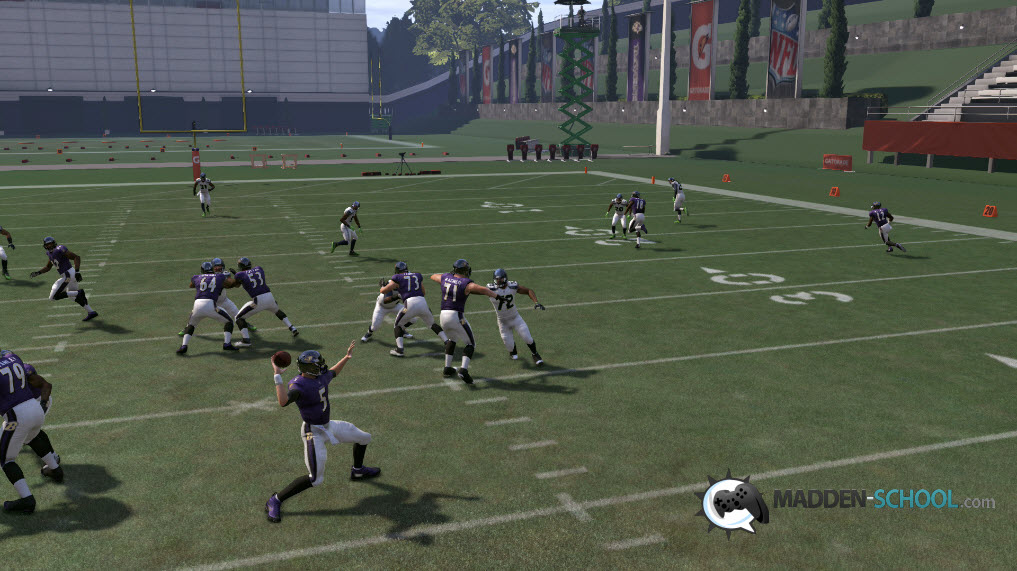 After your receiver takes a few steps up field, bullet the pass to him and lead pass toward the sideline.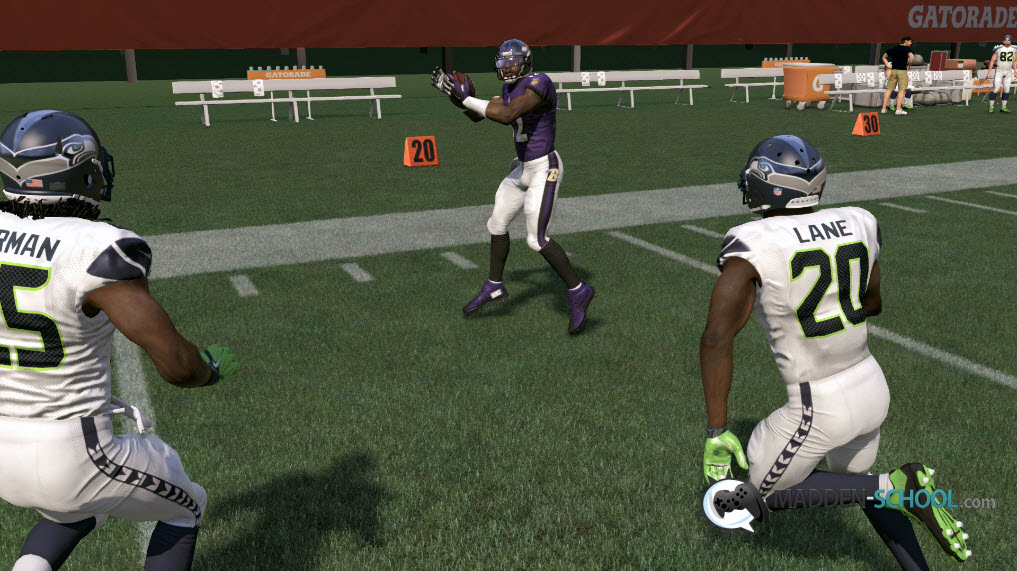 We make the catch before the defenders can recover.