Getting pressure in Madden 20 isn't nearly as easy as it has been in previous games. In today's Madden 20 defensive tip, we are going over a blitz that requires very little setup and comes flying in off the left edge.
Check it out below!
Easy Nano Blitz To Get You Started In Madden 20
Playbook: Minnesota VIkings
Formation: 4-3 Over
Play: Fire Zone 2
Setup:
Base Align
QB Contain
Move the MLB up right over the left guard and hold L2/LT. After the snap, user him and let him take one step in to rush the QB then manually pull him off into coverage
Overview: This play brings really quick pressure off the left side of the screen as long as your opponent isn't blocking extra guys.
Let's analyze this blitz in a little more detail.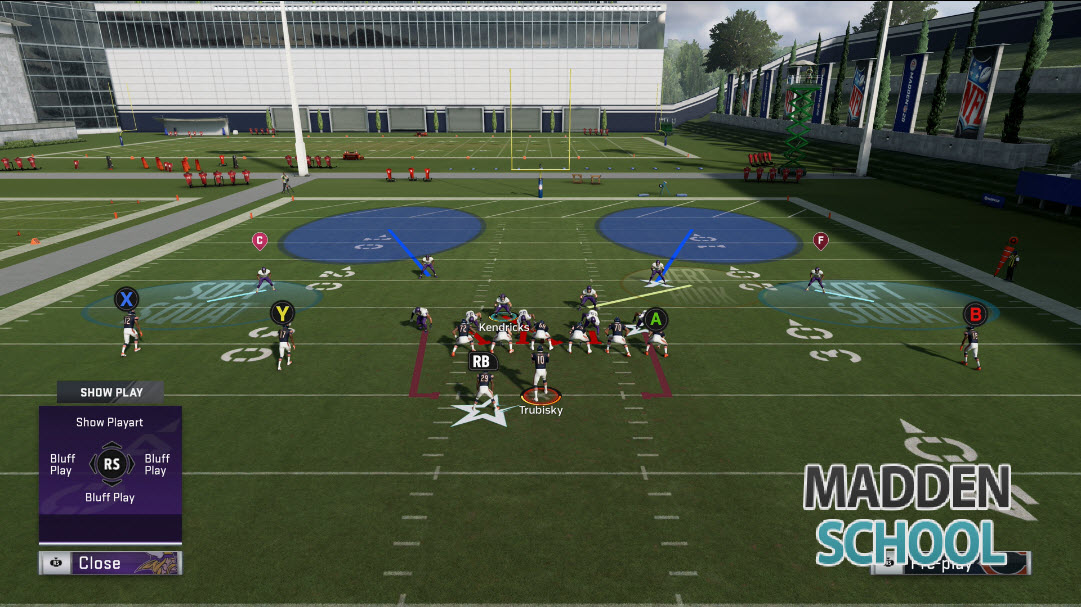 This is how the final play art should look.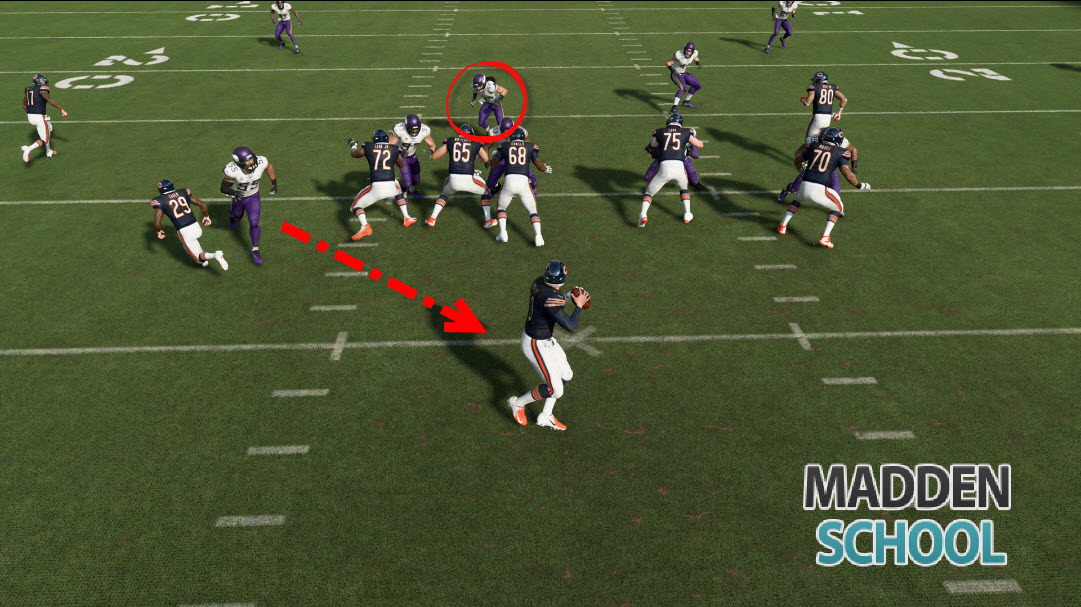 Right away you can see that our MLB takes one step in on his blitz and then we pull him off into coverage. You can already see our OLB on the left is flying in untouched.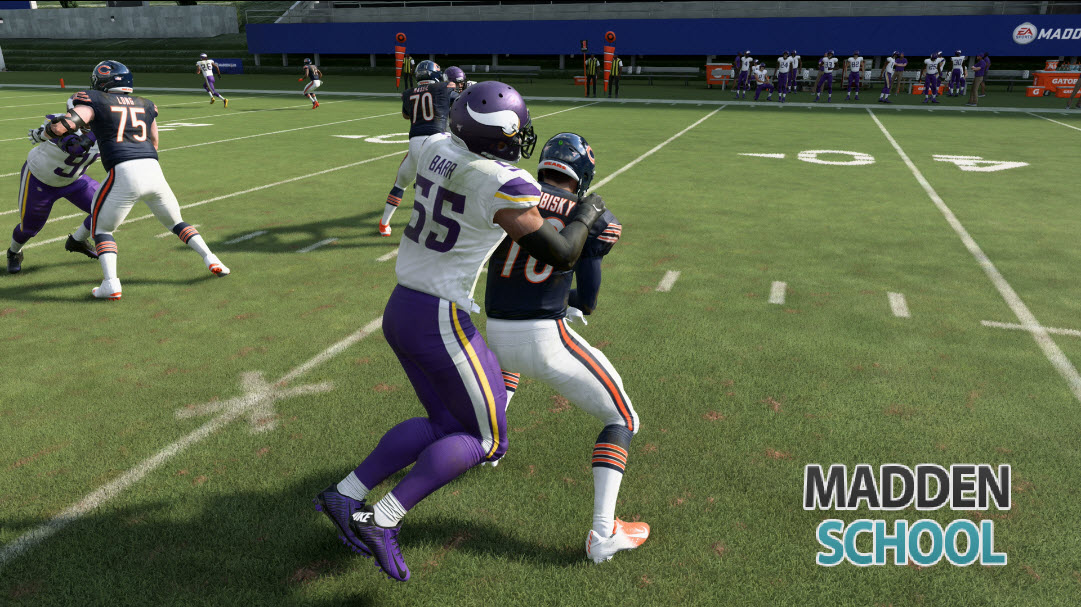 The play results in a sack and a fumble.
Make sure to also check out some of our free Madden 20 offensive tips and money plays!
Or if you really want to take your game to the next level, join Madden School Unlimited today!