Man to man defense is making a comeback in Madden 20 (mostly because certain zones are pretty useless). That means we'll need a few ways to get our opponent out of his preferred defense.
We'll go over one of those ways below.
Playbook: Green Bay Packers
Formation: Gun Tight Offset TE
Play: Slot Outs
Setup:
Put the X/Square receiver on a zig
Put the Y/Triangle receiver on a drag
Put the A/X tight end on a curl
Reads:
The first read on this play is the Y/Triangle receiver on the drag route
If that is not there look for the X/Square receiver on the zig
Next look for the running back on the angle route
Finally, look for the B/O receiver on the motion route
Overview: This is an absolute man destroyer, almost every route in the play torches man coverage. Making it impossible for your opponent to user all the routes. This play will force your opponent to get out of man coverage or they will give up huge gains all game long.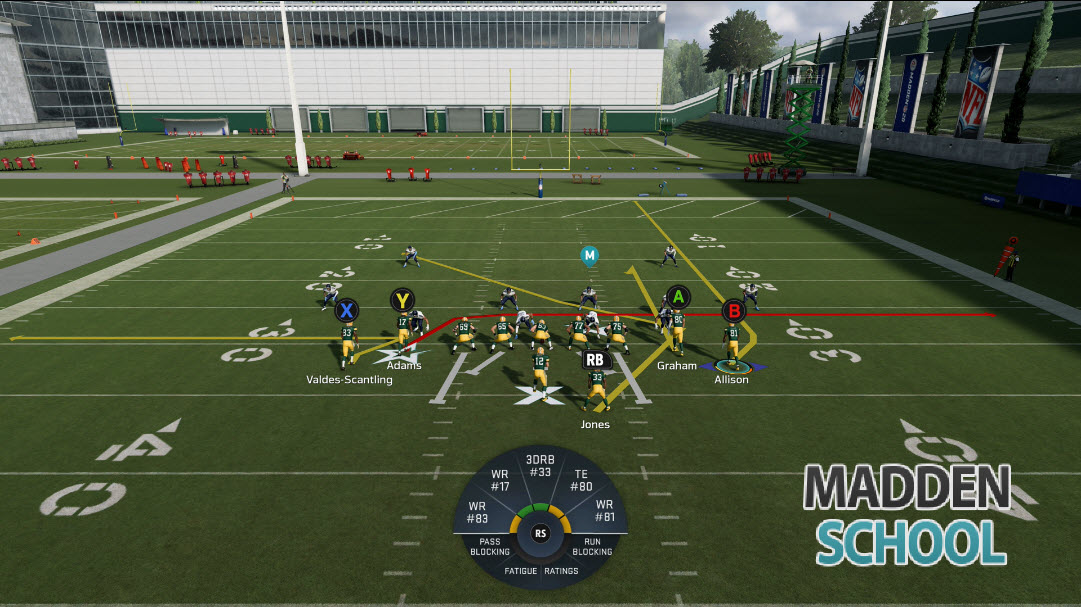 This is how the final play art should look before you snap the ball. Remember we will motion the B/circle receiver out to the right and snap it before he gets set.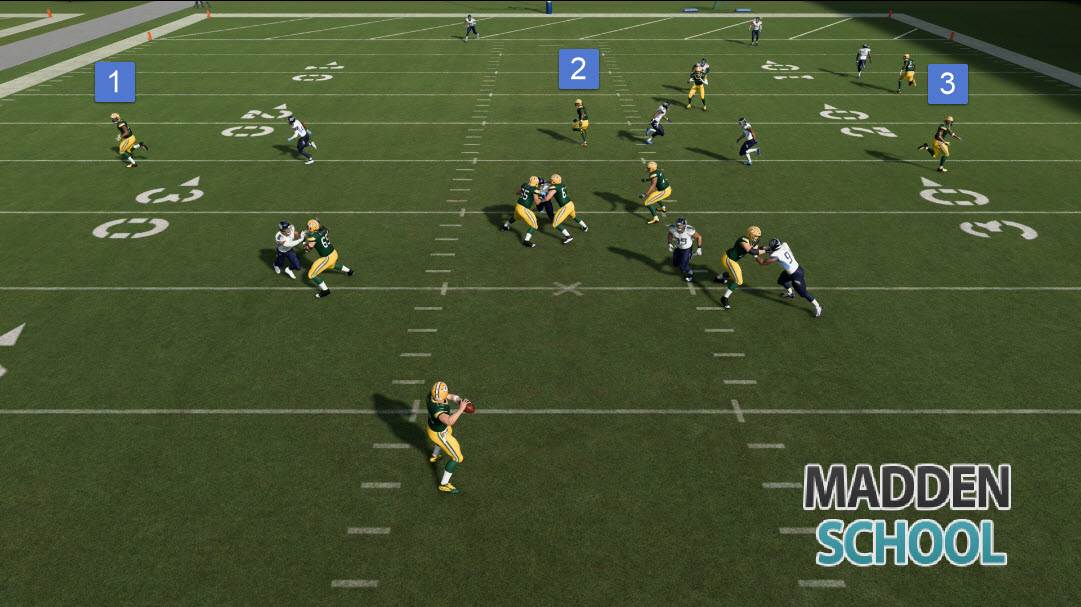 In this screenshot you can see that we have 3 receivers wide open that we can choose from.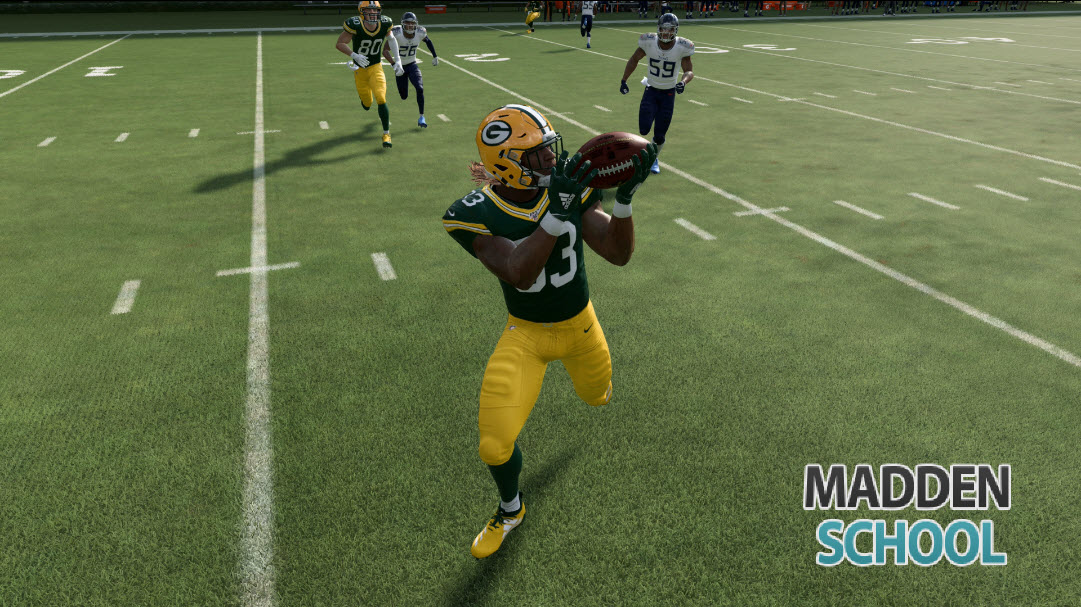 We throw to our running back with plenty of room to run in front of him.