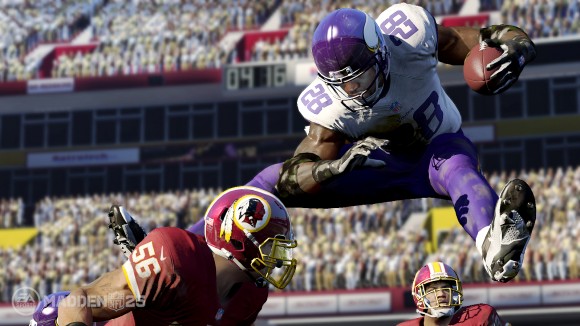 So far we've already uploaded some awesome Madden 25 tips to our Madden School 365 section.  It is worth noting what we already have in our premium section and we are only 1 month in! A sample of some of our Madden 25 content for 365 members is listed below.
Jaguars Offensive Playbook Money Plays
Full House Normal Breakdown
Singleback Snugs Flip Breakdown
IForm Tight Breakdown
Pistol Trips Breakdown
Safety Blitzes
Cornerback Blitzes
Max Coverage Defenses
How To Beat a Cover 3
How To Beat a Cover 4
How To Beat Man to Man Defense
How To Convert Every 4th and Short
Great Running Play Out of Shotgun
Short Yardage Passing Plays
Gun Flip Trips Money Plays
Enhanced Screen Passes
4-4 Nano Blitzes
How to Cause The Defense to Line Up Incorrectly
Double Unbumpable Routes
We are only a month in and have so much more still to go over.  Today we are starting our 3-4 Over Ed breakdown to add in some more defense into the 365 section.  When you purchase Madden School 365 today, you will receive all of the older content listed above as well as 365 days of new content.  We are continuing our 40% off sale on Madden School 365 bringing the price down from $49.99 to just $29.99.
Become a 365 member and get instant access to all previous content as well as 365 days of new content at the button below!

P.S. We still offer our iron clad 7 day money back guarantee on Madden School 365.