Franchise players that are able to make a few good trades early on in Madden 23 can set themselves up for truly long term success.
In today's article, we are going over 3 rookies who you need to absolutely sell out for. Do whatever it takes to get them on your team and within a couple years, you will be extremely glad you did.
There are no 1st or 2nd rounders on this list. We have a 3rd round QB with a 69 overall rating, a 7th round CB with a 64 overall rating, and a 5th round CB with a 66 overall rating. Every single one of them you is worth at least a 1st round pick, possibly more.
We'll make our case below!
QB Malik Willis – Tennessee Titans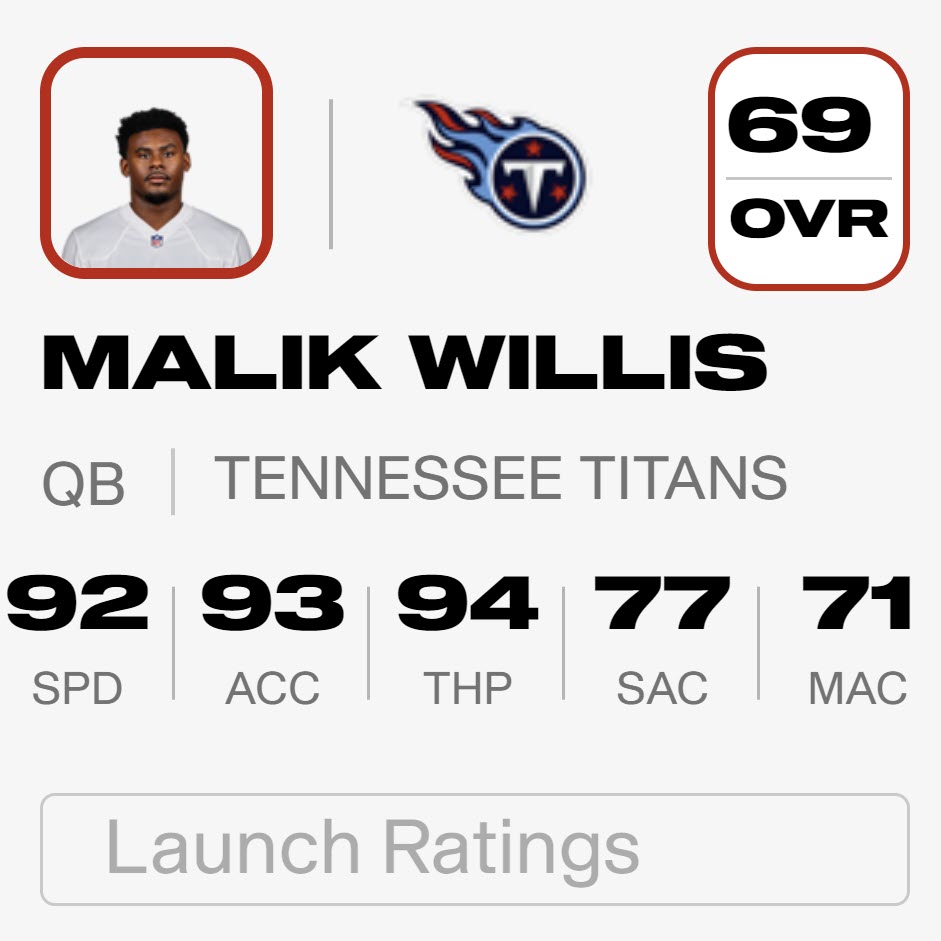 If you get the chance to trade for Malik Willis, you should do whatever you can to make it happen, even if that means massively overpaying.
If you can trade for him and quickly get his development trait up, you will have one of the most dangerous quarterbacks in the league.
The 2 most important ratings that Willis has is 92 speed and 94 throw power. These are the 2 ratings that mean the most for quarterbacks and also the 2 hardest to upgrade.
With his 69 overall rating, you may be able to convince one of the less educated members of your league to part with him if you come in with a really strong offer right from the jump.
CB Kalon Barnes – Carolina Panthers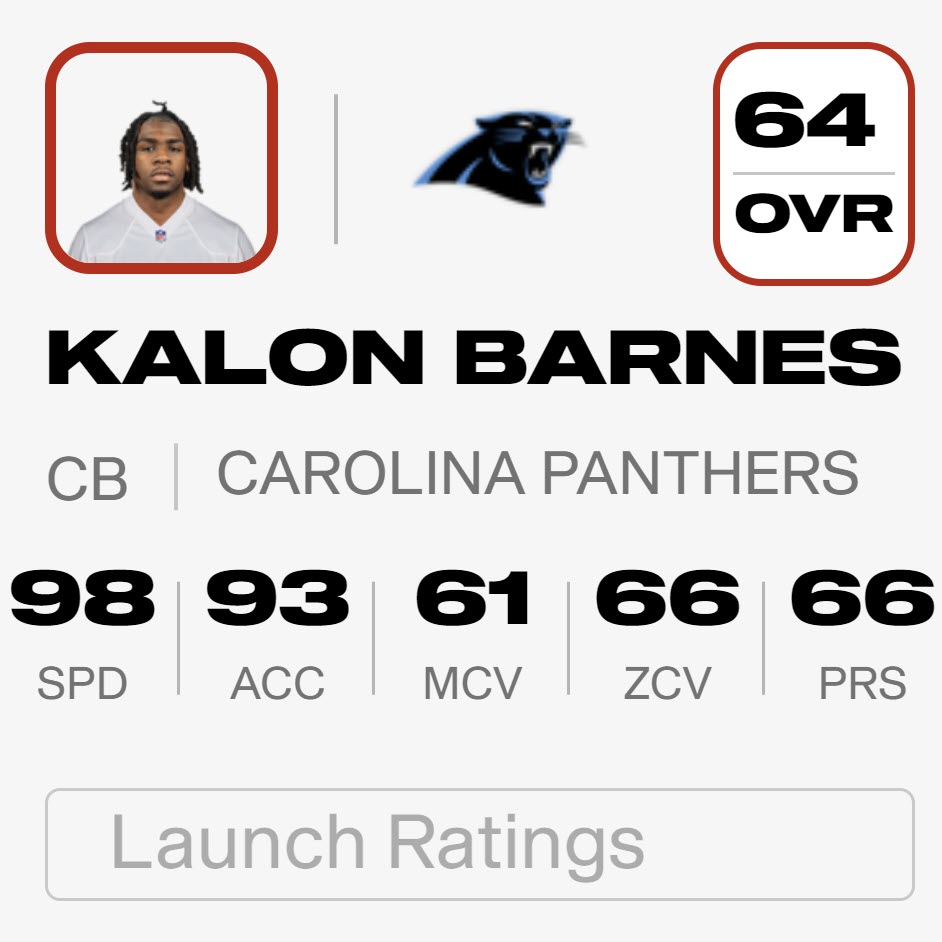 Even though Kalon Barnes was a 7th round pick in the NFL Draft, he will undoubtedly be one of the top 5 rookies in any league you are in.
You are getting a 6 foot tall, 98 speed cornerback with loads of potential. Don't be fooled by the 64 overall rating. If you turn this player into your user defender at safety for a year or 2, he has the potential to turn into an elite cornerback.
Again, be prepared to pay up when you try to trade for him. Any decent user will know the value of 98 speed but the 64 overall rating may allow you to trade one of your better players for a chance to develop this guy into a truly elite player.
CB Tariq Woolen – Seattle Seahawks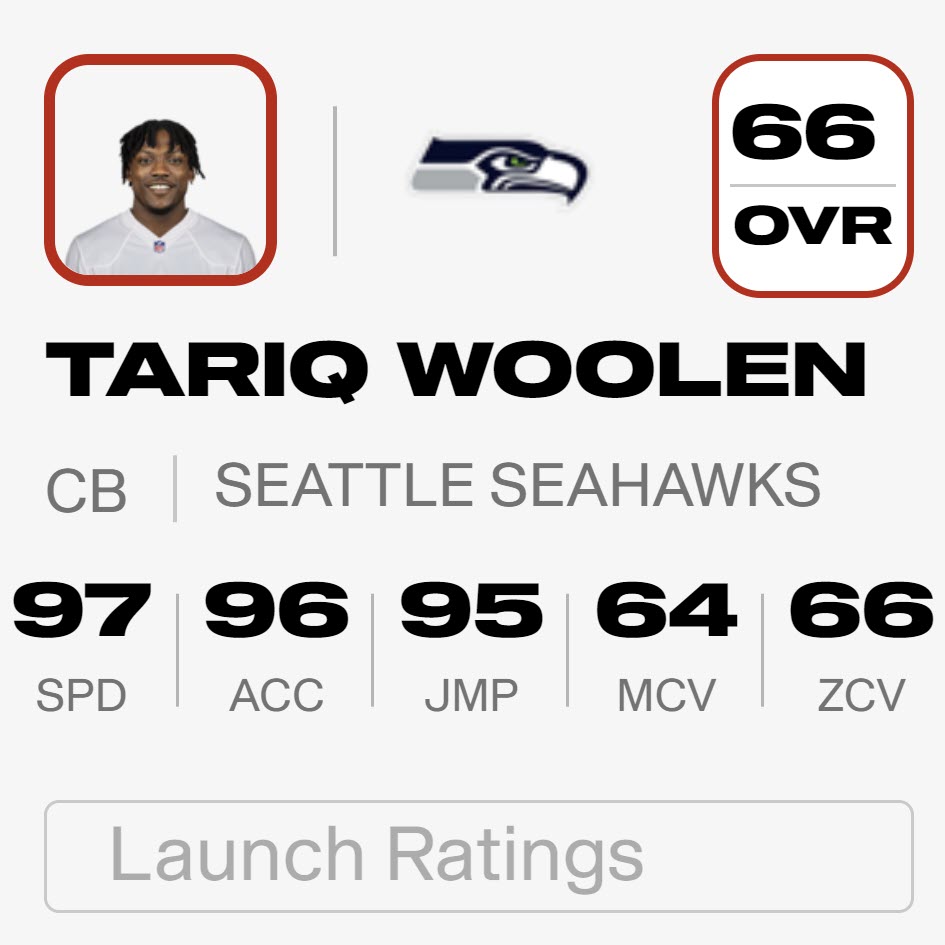 Woolen was drafted by the Seahawks in the 5th round after running a 4.26 second 40 yard dash at the combine. He may be the best raw defensive prospect for Madden purposes of the last 5+ years.
He is a 6'4″ 205 pound rookie cornerback with 97 speed, 96 acceleration, and 95 jump. His raw physical ratings are absolutely off the charts and he comes in with a 66 overall rating which gives you a real chance to actually trade for him.
If this was a big name 1st round rookie with these ratings, no user would ever trade him to you. Don't get me wrong, you will still have to come in with a very high offer, but landing Woolen is doable.
There really isn't a price that is too high for him if you know you'll be able to properly develop him.