In today's free Madden 23 tip, we are going over a really simple money play that beats Cover 2, Cover 3, Cover 4 and any other zone defense.
We also just released another huge update to our coverage beaters in the members area (Unlimited members only) where you can learn 5+ ways to beat every defense you come across in Madden 23.
The play we are covering below can be found in the Miami Dolphins, New England Patriots, and Las Vegas Raiders offensive playbooks.
Let's dive in!
Playbook: New England Patriots
Formation: Gun Tight Slots
Play: PA Flood Shot
Setup:
Make sure you are on the right hash mark
Hot route your Y/triangle receiver to a streak
Motion your A/X tight end to the left
Hot route your B/circle receiver to an in route
Reads:
Your primary read on this play is the X/square receiver against any zone defense. Lead pass up and to the sideline
If he is covered, look to the B/circle receiver underneath
Overview: This is a deep shot play that beats every zone defense in Madden 23. You will want to make sure you have a quarterback with decent throw power and a speedy receiver in the X/square position.
Let's take a closer look at how this play works.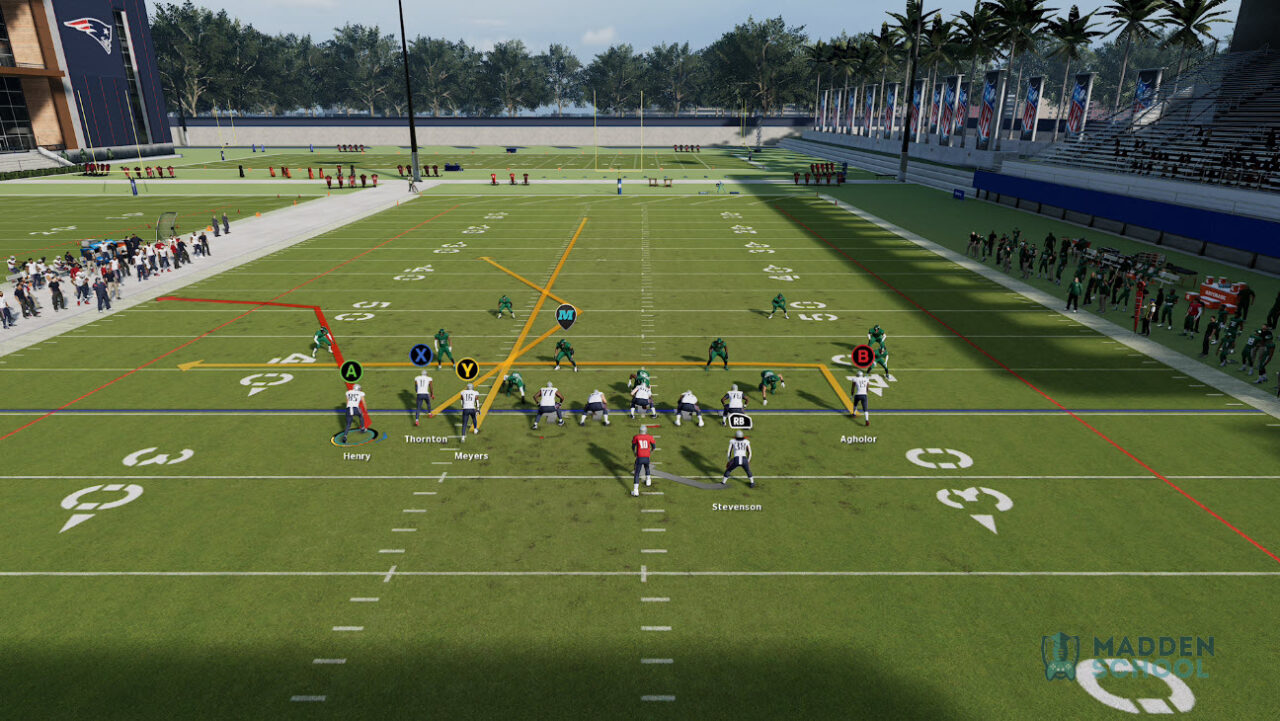 This is how the final play art should look. Notice how we are on the right hash mark and have plenty of room in front of us.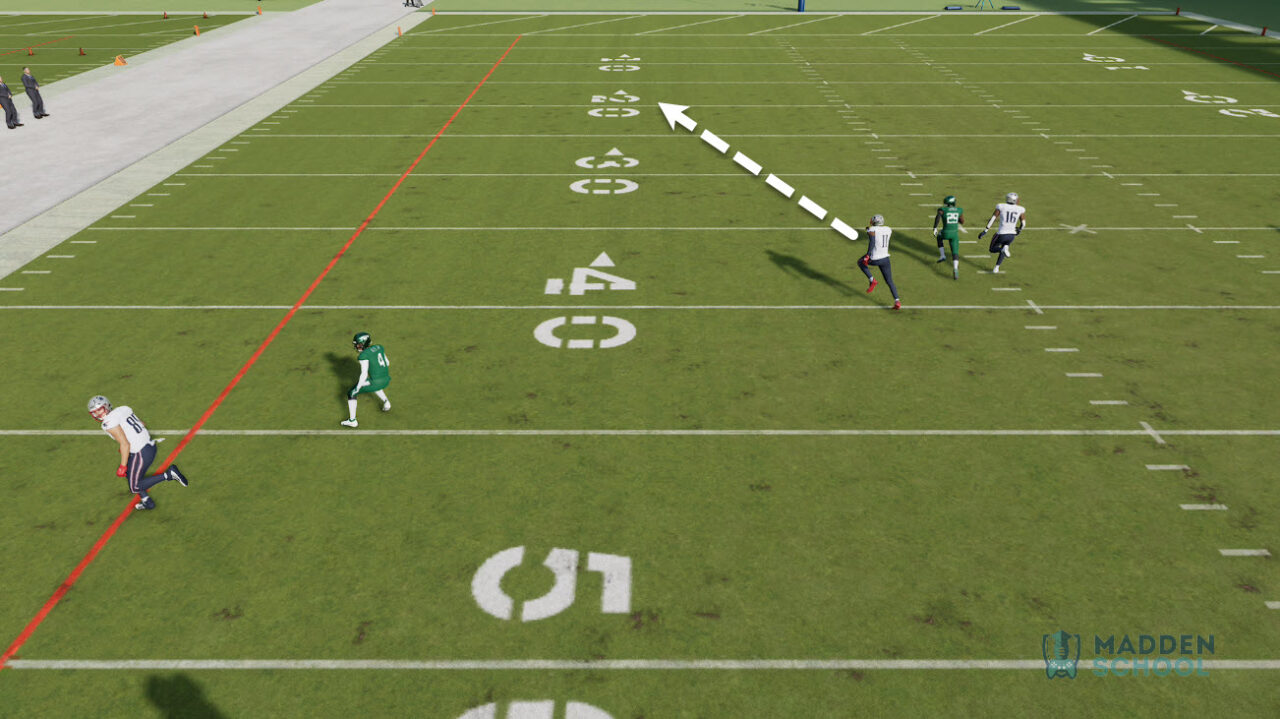 You can see how against this Cover 4 Drop defense, our tight end on the corner route occupies the outside cornerback's attention.
The Y/triangle receiver on the streak route occupies the inside safety. That leaves our X/square receiver on his corner route wide open. Just lead pass up and to the sideline.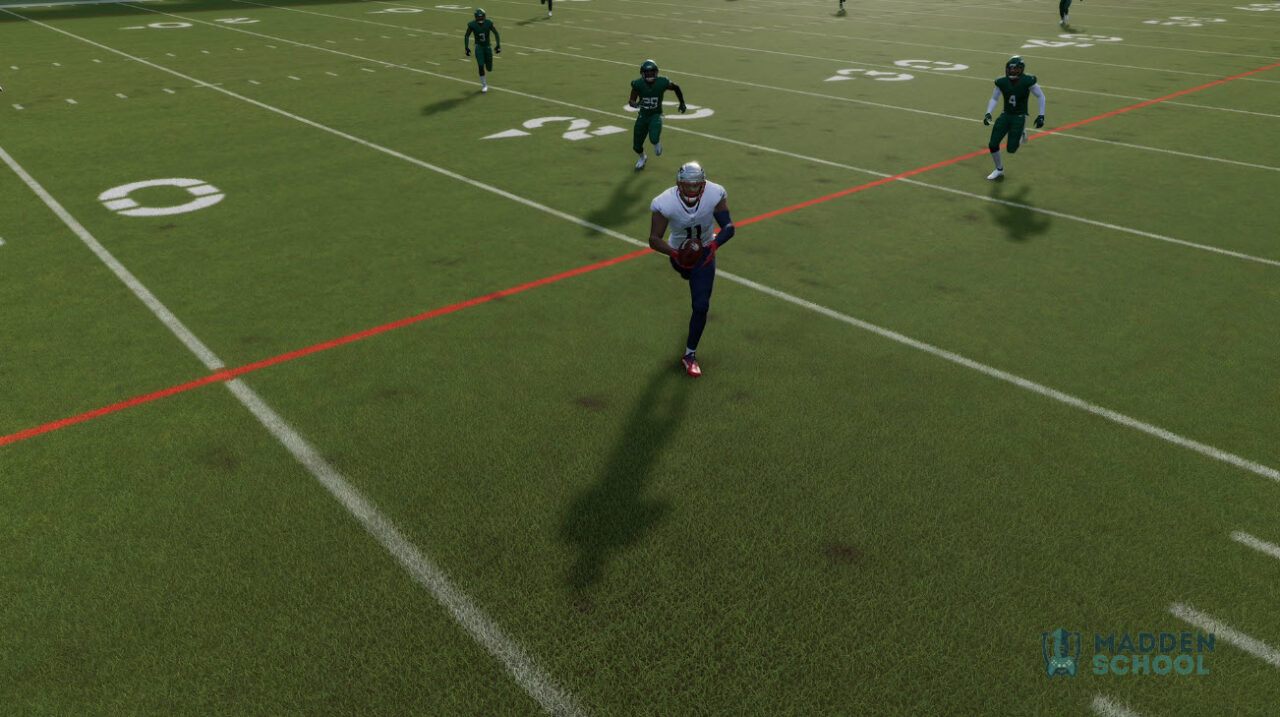 We make the catch with no defender even close to our wide receiver.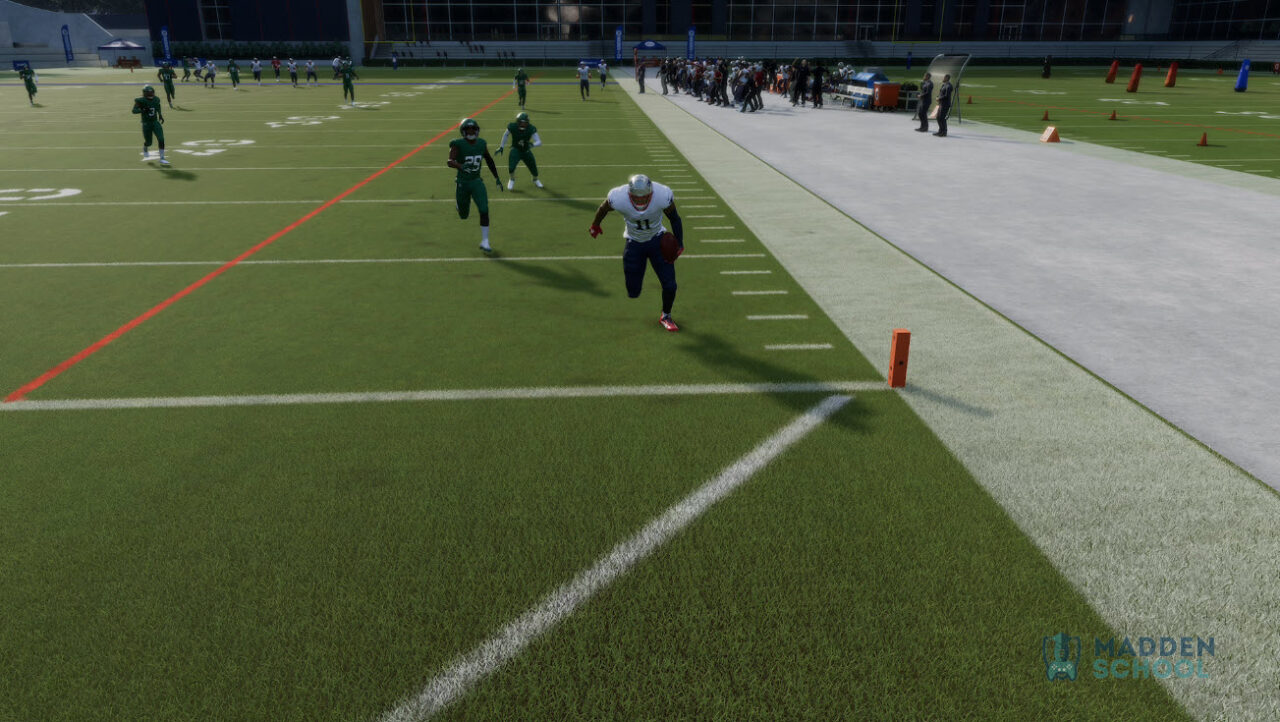 And walk into the endzone for an easy touchdown.
Check out some of our other free Madden 23 tips:
Or if you really want to take your game to the next level, join Madden School Unlimited today!