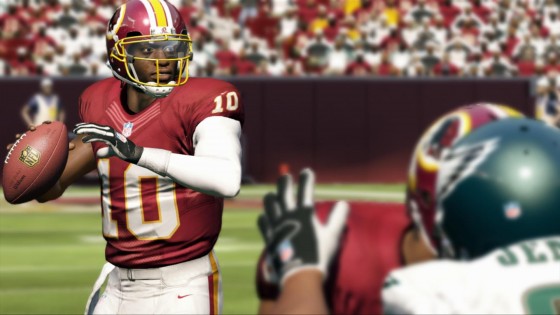 Every year there are a few rookies who bust into the NFL and make an immediate impact.  Last year guys like Cam Newton, Von Miller, and Aldon Smith made huge impacts on their teams both in real life and in Madden NFL.  This year there will surely be a few guys who do the same.  The list below is in no particular order.
Andrew Luck (Colts QB) – This one is a no brainer.  Trying to play with the Colts last year without Peyton Manning was a tall order.  Andrew Luck will surely make the Colts a better team right away.
Robert Griffin III (Redskins QB) – RGIII is the most dangerous rookie to ever enter Madden.  He very well could be a top 5 overall player in Madden 13 in his rookie season.
Trent Richardson (Browns RB) – The guy is a total beast but doesn't necessarily have the ratings or teammates to make a huge impact.  However since the Browns really have no one else, he should make some noise this year.
Justin Blackmon (Jaguars WR) – If the Jaguars can find someone who can get him the ball, he will be very dangerous.  With defenses committing to Maurice Jones-Drew in Madden 13, there will be plenty of opportunities to throw to Blackmon.
Mark Barron (Buccaneers S) – One of the most complete safeties to come out of college in a while.  He is the real deal and has the initial ratings to make a big splash right away in Madden 13.
Which other rookies do you think will make an immediate impact in Madden 13?  Which rookies on the list don't belong?  Let us know in the comments section below.