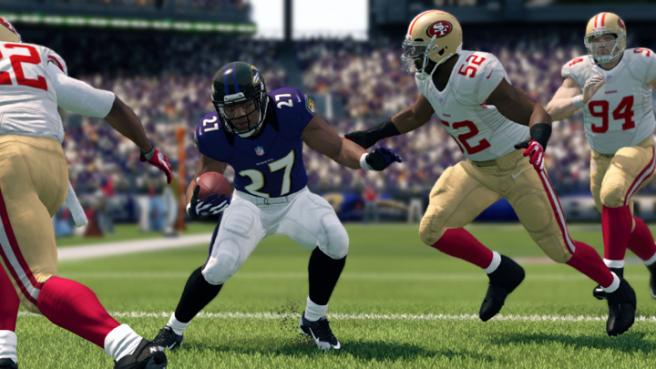 The Green Bay Packers, Seattle Seahawks, San Francisco 49ers, and the Baltimore Ravens are all playable in the Madden 25 demo which is now available on the PS3 and XBOX 360.  Which demo team is best though?  We have our rankings below.
4th Best Team: The Baltimore Ravens – Even though they are the defending super bowl champion, the Ravens are the worst team in the demo.  They are still easily a top tier team but when compared to the juggernauts in the demo, it is easy to rank them at 4th.
3rd Best Team: The Green Bay Packers – The Packers barely edged out the Ravens as the third best team in the Madden 25 demo.  Aaron Rodgers is the best quarterback in Madden 25 and the Packers finally have a decent running back or 2.
2nd Best Team: The Seattle Seahawks – The Seahawks are the complete package.  A dominant defense, a mobile quarterback, and an absolute beast at running back.  If this was just about any other Madden NFL game, they would be the #1 ranked team in the game.
Best Team: The 49ers are the best team in Madden since the 08 Patriots and they could very well be even more dominant than them.  If you are looking for the best team in the Madden 25 demo, the 49ers are it.
Disagree with our rankings?  Let us know how you would rank the 4 demo teams in the comments section.