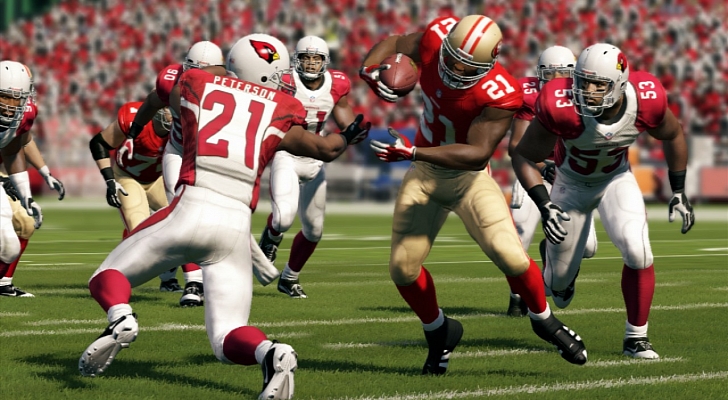 Madden 25 will be released on the XBOX 360 and the PlayStation 3 on Tuesday, August 27, 2013.  The PlayStation 4 and XBOX One versions of Madden 25 will be available later in 2013.
This year's Madden release date comes as no surprise.  A few years ago, the Madden games would come out in early August but EA Sports changed that to make the game closer to the start of the NFL season.
Madden 25 will feature Barry Sanders on the cover for the current generation consoles and Adrian Peterson on the next generation consoles.  The PS3 and XBOX 360 covers were determined through a fan vote.
The demo usually comes out 2-3 weeks before the game does, so you should be able to start playing Madden (at least in some form) as early as early to mid August.
Do you plan on picking up Madden 25 on release day?  Let us know why or why not in the comments section below.