EA Sports has announced the release of date for Madden NFL 20! The game is scheduled to be released on Friday August 2nd, 2019.
Sticking with the usual tradition, those who pre-order the Superstar edition of the game, will be able to get their hands on it starting Tuesday, July 31st, 2019. The Superstar edition of the game is typically $20 more expensive than the base $59.99 price.
There is also an Ultimate Superstar edition of Madden 20 which will likely be $99.99.
Kansas City Chiefs star quarterback Patrick Mahomes will be on this year's cover.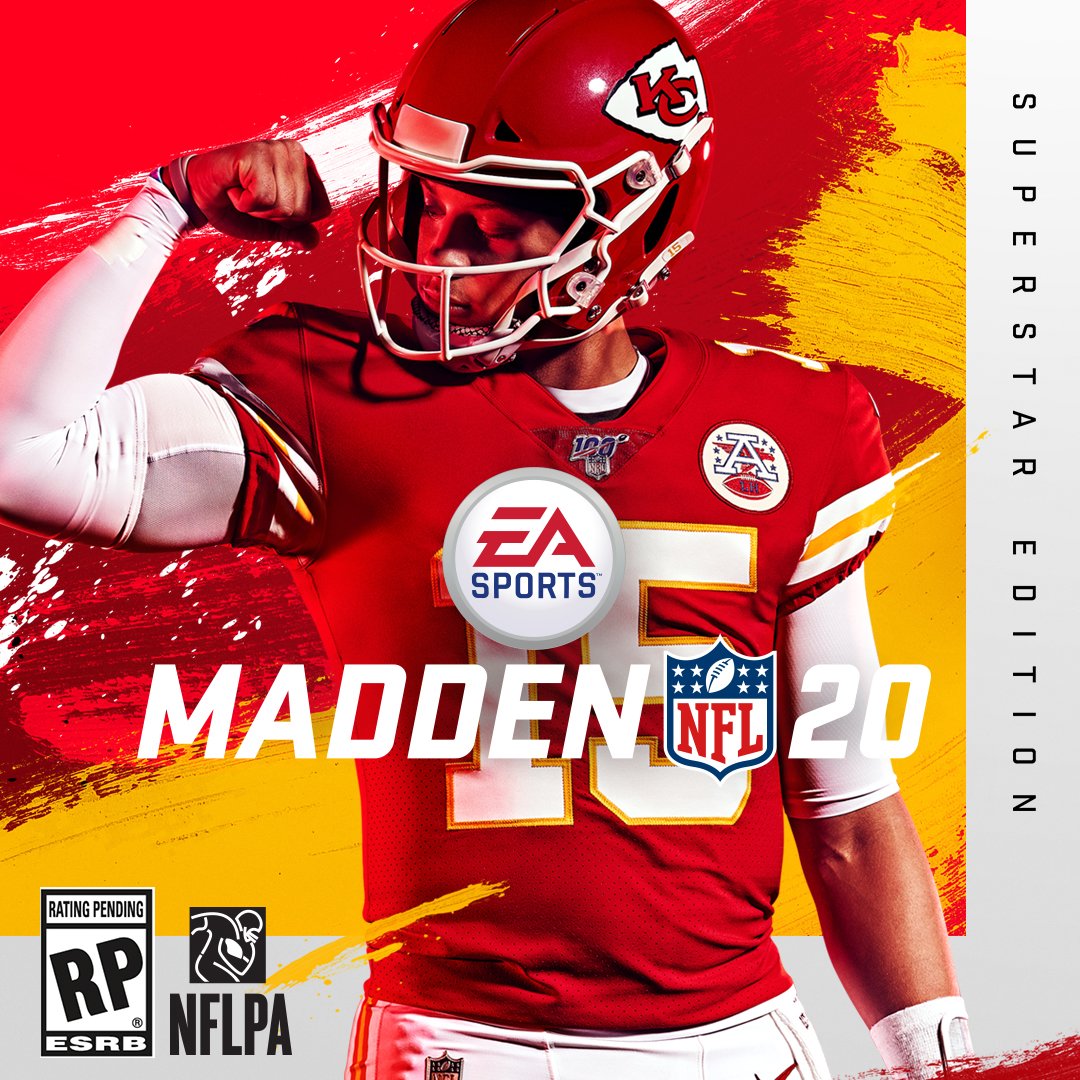 The month of May will bring a ton of new details for the game. Below, you can find the schedule:
Thursday, May 2 at 7 p.m. EST – Face of the Franchise: QB1 and Franchise Mode
Thursday, May 9 at 7 p.m. EST – Superstar X-Factor Abilities
Thursday, May 16 at 7 p.m. EST – Madden Ultimate Team
Thursday, May 23 at 7 p.m. EST – Gameplay Updates: Playbooks, RPOs, Improvements
Thursday, May 30 at 7 p.m. EST – Madden Mobile
There are a couple big hints listed in the schedule. First, there will be a career mode in Madden 20. Second, and more importantly, there looks to be playbook related news which could mean new and updated playbooks as well as the much anticipated inclusion of RPOs (run/pass option plays) in this year's game.
Check out the Madden NFL 20 reveal trailer:
https://www.youtube.com/watch?v=XbRy7lZuUNI
We also have the first 3 screenshots from Madden 20 which can be viewed below.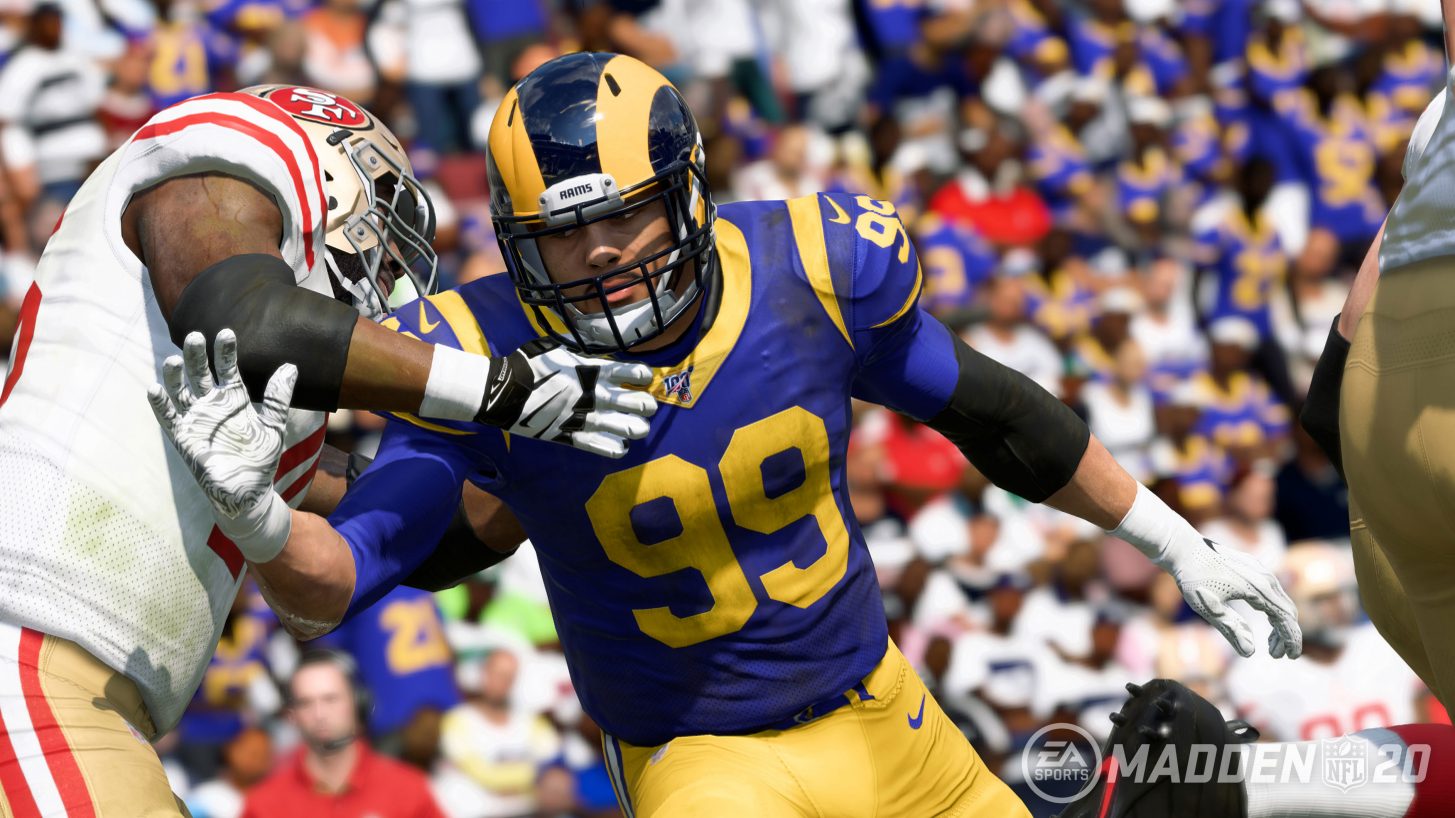 The first image shows Rams defensive lineman Aaron Donald shedding a block against a 49ers offensive lineman.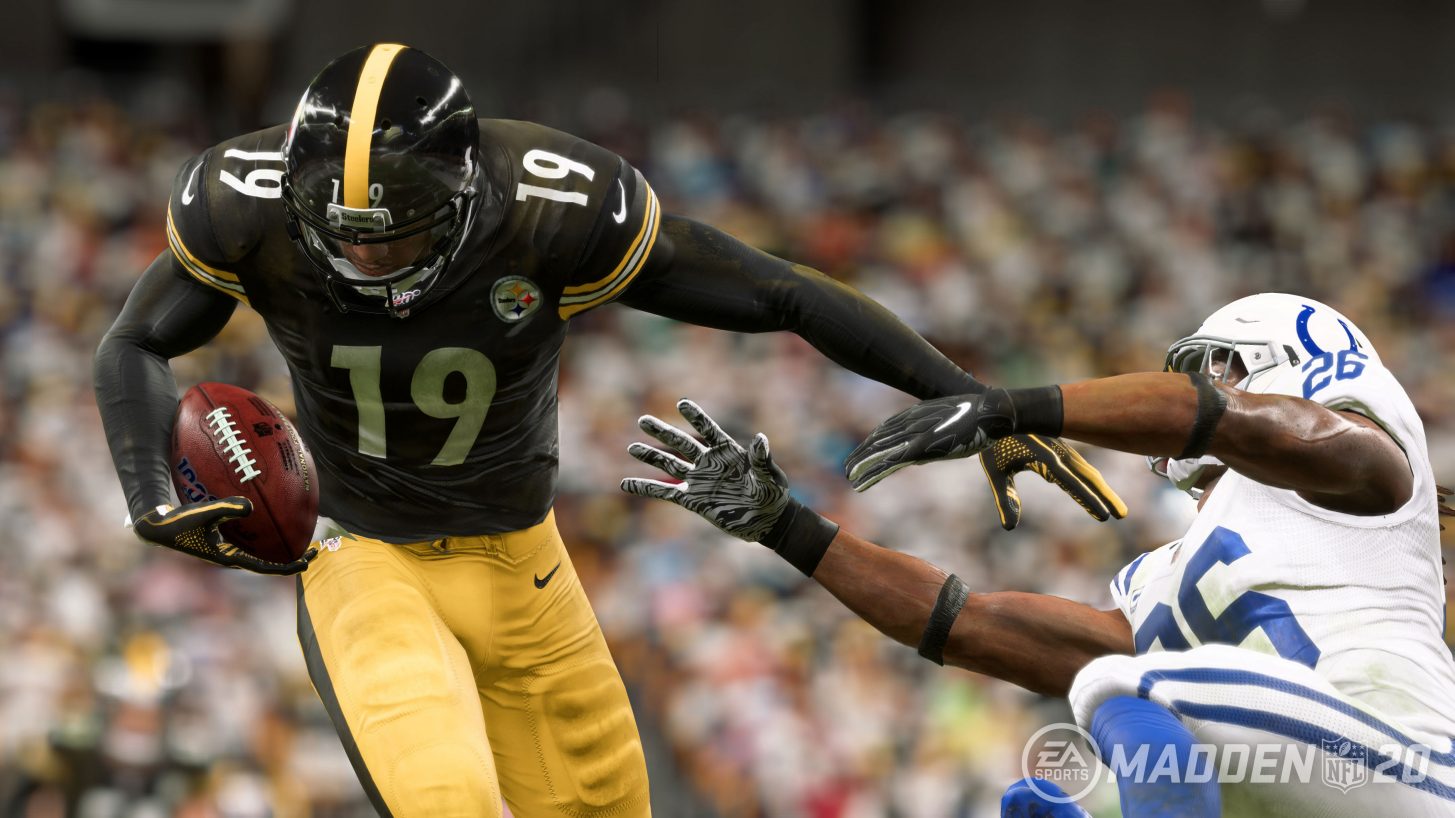 The second shows Juju Smith-Schuster breaking a tackle against the Colts.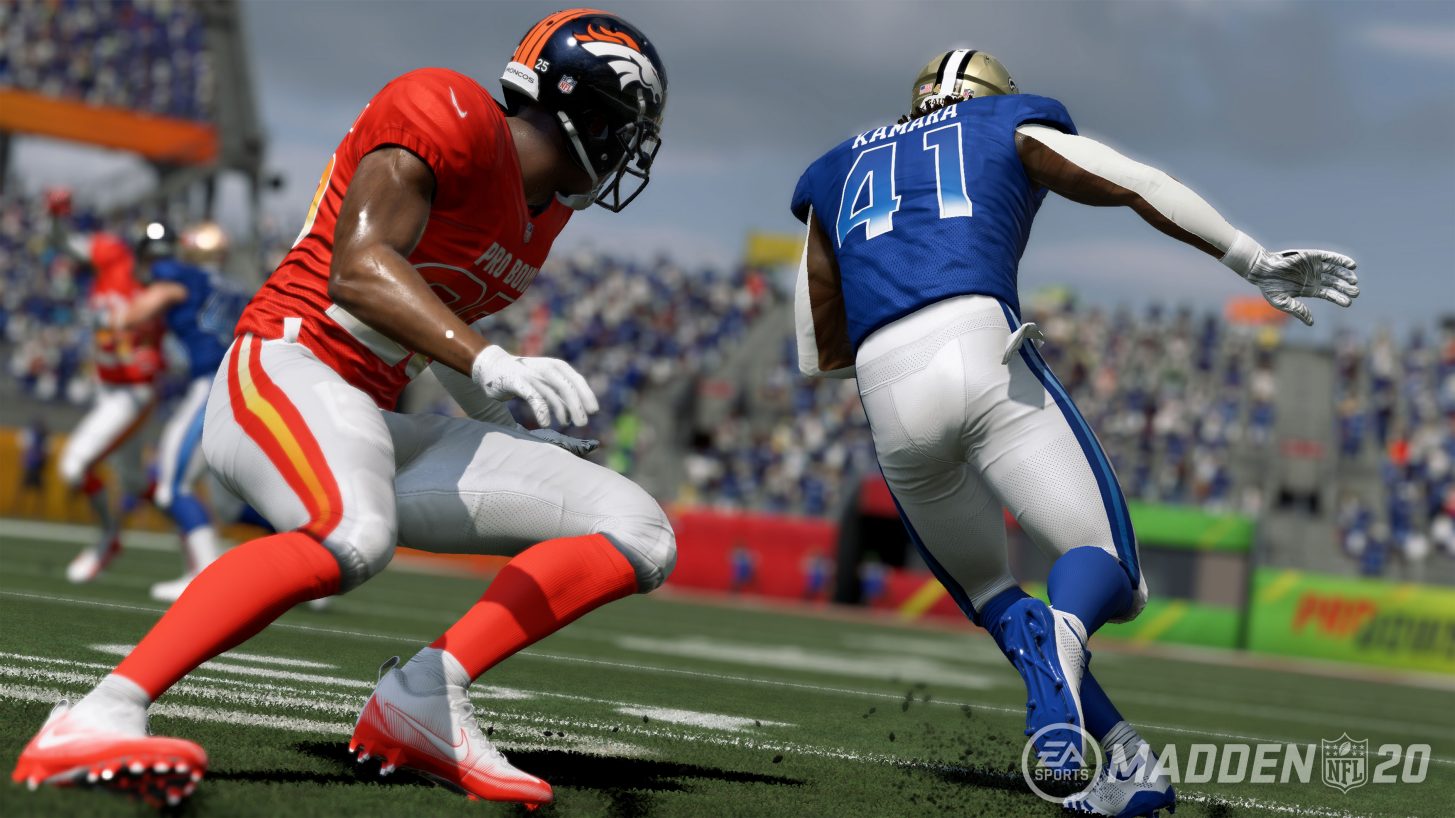 The last Madden 20 screenshot looks to be the Pro Bowl which likely means that a playable version of the NFL's all star game will make it's way back this year's game.
What are you most excited about in Madden 20? Let us know in the comments below.