Team Captains are more important in Madden 22 Ultimate Team than they ever have been in the past. It is important that you choose yours wisely.
This year you'll have to choose between 4 options:
WR Lance Allworth
HB Shaun Alexander
LE Jack Youngblood
SS John Lynch
Here's what you need to know:
Just like in previous Madden's you can power team captains up by completing team captain activities.
They all start at 85 overall but can very easily be upgraded to 89 overall with just 20 training points (4 upgrades that cost 5 training points each).
You'll be able to select your team captain after completing "The Campaign: Week 3" and that's something we strongly recommend you do.
Team Captains can equip any NFL team chemistry and will have 3 times team chemistry to start off the year.
All of those things are great but what makes Team Captains must have's in Madden 22 is they get you access to really cheap Superstar and X-Factor abilities.
Each X-Factor ability on your Team Captain only costs 10 training points and each Superstar ability costs just training points.
This makes Team Captains the perfect "try before you buy" ability tester. If you ever want to try out a new ability, your Team Captain is the one you'll want to do it on.
So which Team Captain should you choose? It largely comes down to a matter of personal preference but here are our suggestions.
#1 Lance Allworth – WR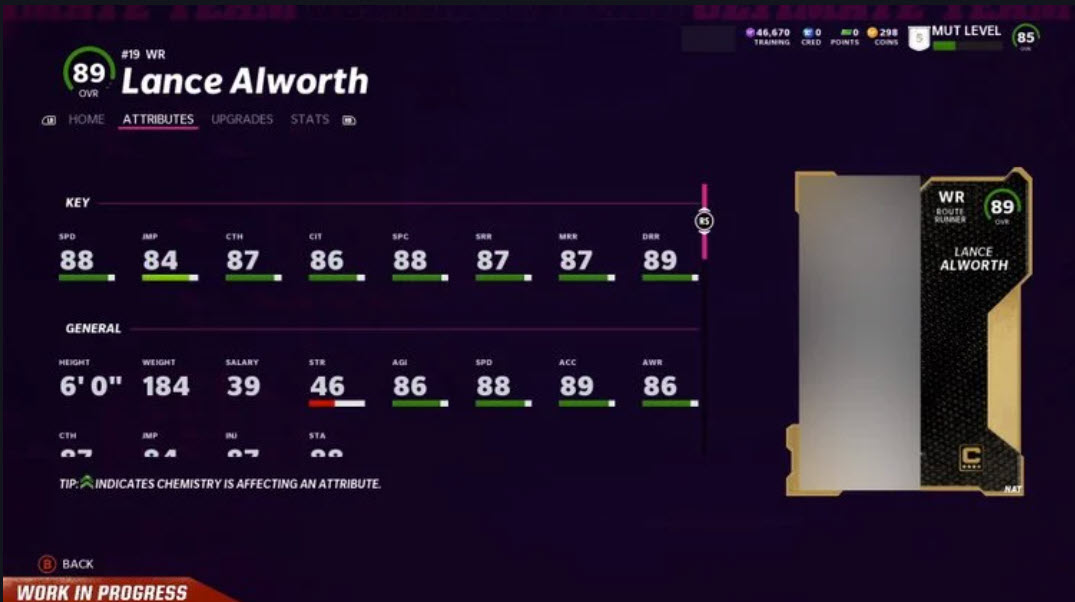 When you power Lance Allworth up to 89 overall, you can see he has good route running and catching attributes, elite speed (at least for early on in the MUT 22 season), and his archetype being route running certainly helps too.
The bonus is that you should be able to try out a bunch of cool Superstar and X-Factor abilities on him to help decide what abilities you want to put on your other skill position players.
#2 John Lynch – SS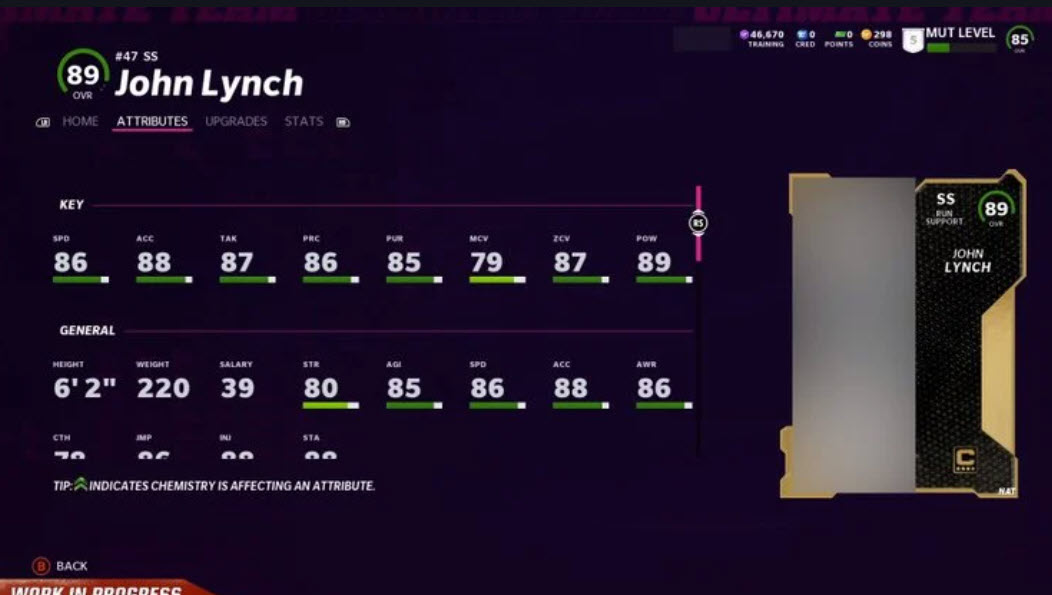 John Lynch will be an absolute beast early on. If you are looking for a guy to user control who can hitstick opposing teams' running backs, this is your guy.
One consideration you'll want to take into account though is that the Ultimate Champion this year is Kam Chancellor and he too is a Strong Safety. If you plan on using him, you may want to steer clear of Lynch.
#3 Jack Youngblood – LE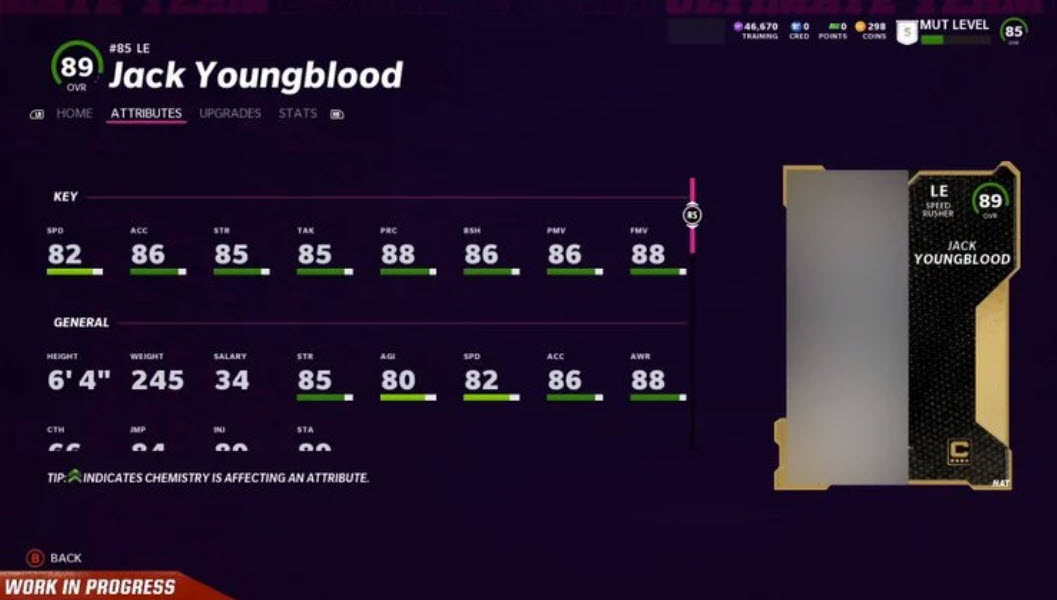 Youngblood is probably the least sexy pick but will likely have a role on your team for months to come. He has 82 speed, 85 strength, good pass rush moves and block shedding. He's the perfect defensive lineman.
He can fill a spot on your roster that you won't have to worry about and you can then spend your time and coins getting players at more exciting positions instead.
#4 Shaun Alexander – HB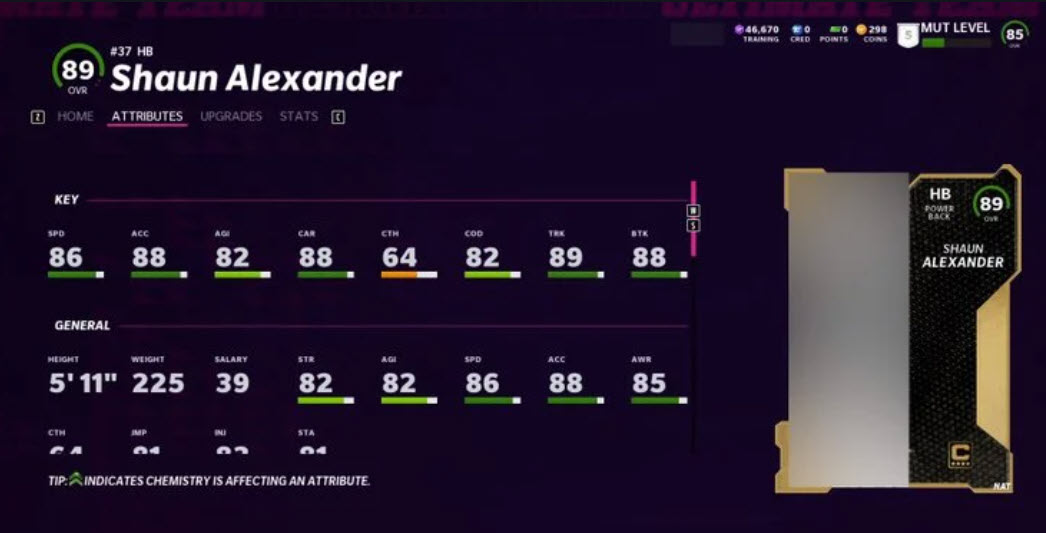 The Shaun Alexander team captain card just doesn't jump out to us. It is solid all around but at a position as important as running back you will want the 1 guy you play to be an absolute superstar.
This card isn't particularly fast, or powerful, or exciting in any way. If you are a big fan of the Seattle Seahawks then maybe this is the card for you but other than that the only reason to use this team captain is to try out some running back superstar abilities.
Which team captain do you plan on choosing in Madden 22? Leave your thoughts in the comments!