In our first Madden 21 tip for the next generation consoles (PlayStation 5 and XBOX Series X) we are going over a play that is easy to set up and has very simple reads.
We are running this play out of the Pittsburgh Steelers' offensive playbook but it is a fairly common play so you may find it in other playbooks as well.
It does a great job of beating cover 2, cover 3, and cover 4 defenses as well as any other zone defense in the game.
It also works well near the goal line so when you really need a touchdown, you'll want to surprise your opponent with this play.
Note: This also works great on Madden 21 on the PS4 and XBOX One as well.
Let's dive in!
Madden 21 Next Gen Money Play: Gun Empty Trey Stack - Fade Out (PS5 & XBOX Series X)
Playbook: Pittsburgh Steelers
Formation: Gun Empty Trey Stack
Play: Fade Out
Setup:
Put your B/circle receiver on a drag route
Reads:
Your first read on this play is always the X/square receiver on a quick pass
If he is covered, look to the Y/triangle receiver deep against cover 2 defenses
Then look to the B/circle receiver underneath
Overview: This play beats every zone defense in Madden 21 if you make your reads correctly. It will usually get you 10-15 yards against cover 3 and cover 4 defenses or a huge gain against cover 2 defenses.
This play also works really well against cover 3 and cover 4 defenses near the goal line. It can be an incredbly effective red zone passing play.
Let's take a closer look at how this play works aganst cover 3 and cover 4 defenses.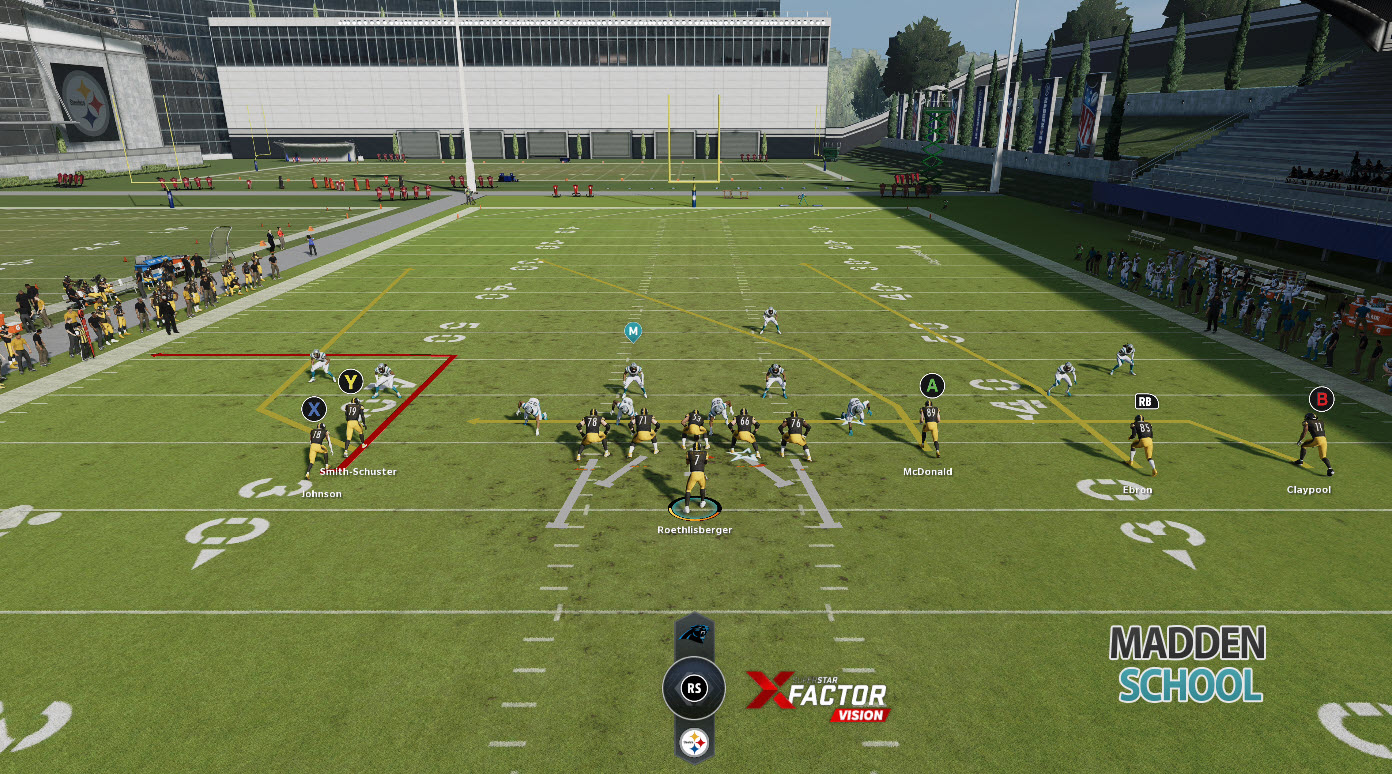 This is how the final play art should look right before we snap the ball. We notice a single high safety so we have a hunch that our opponent is in a cover 3 zone.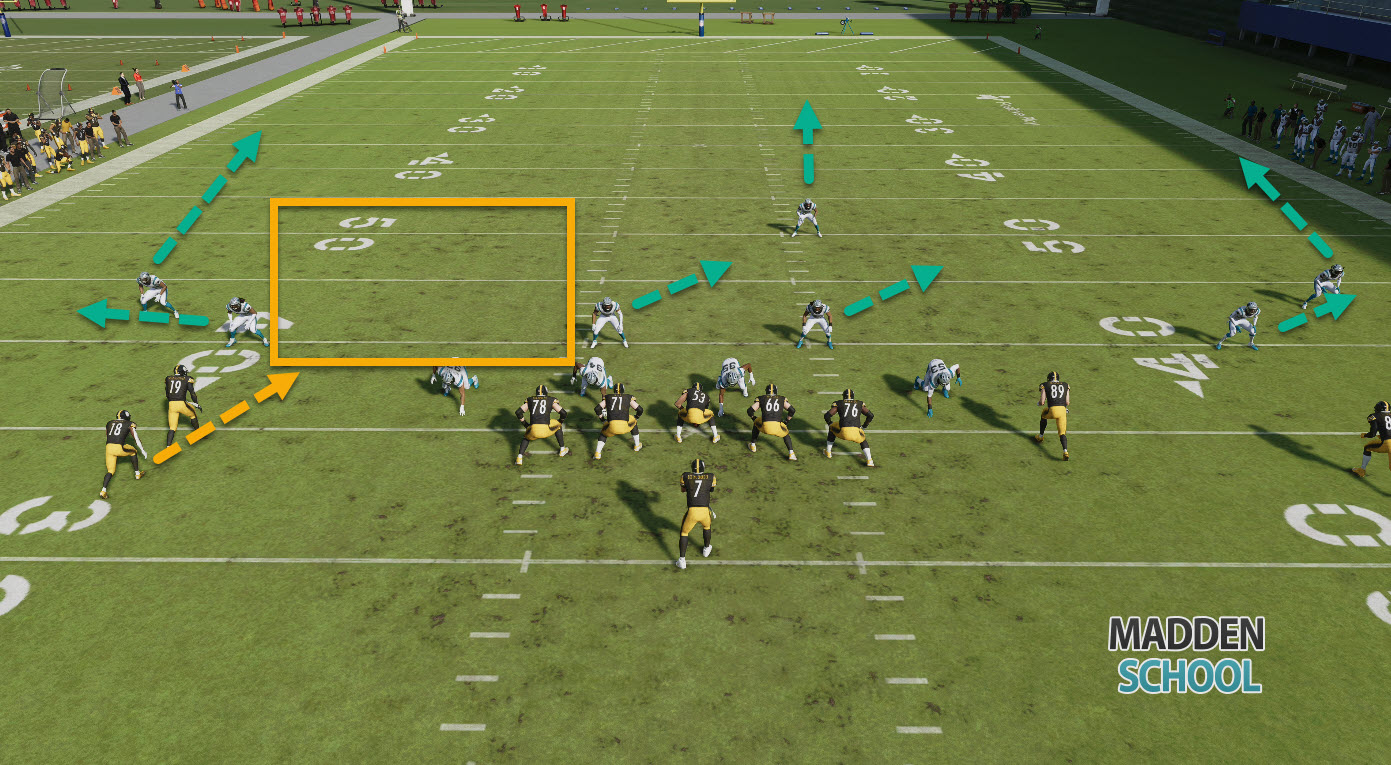 The screenshot above showcases how the defense will rotate after the snap when they are in a cover 3 shell. You can see the huge window we should have to throw into.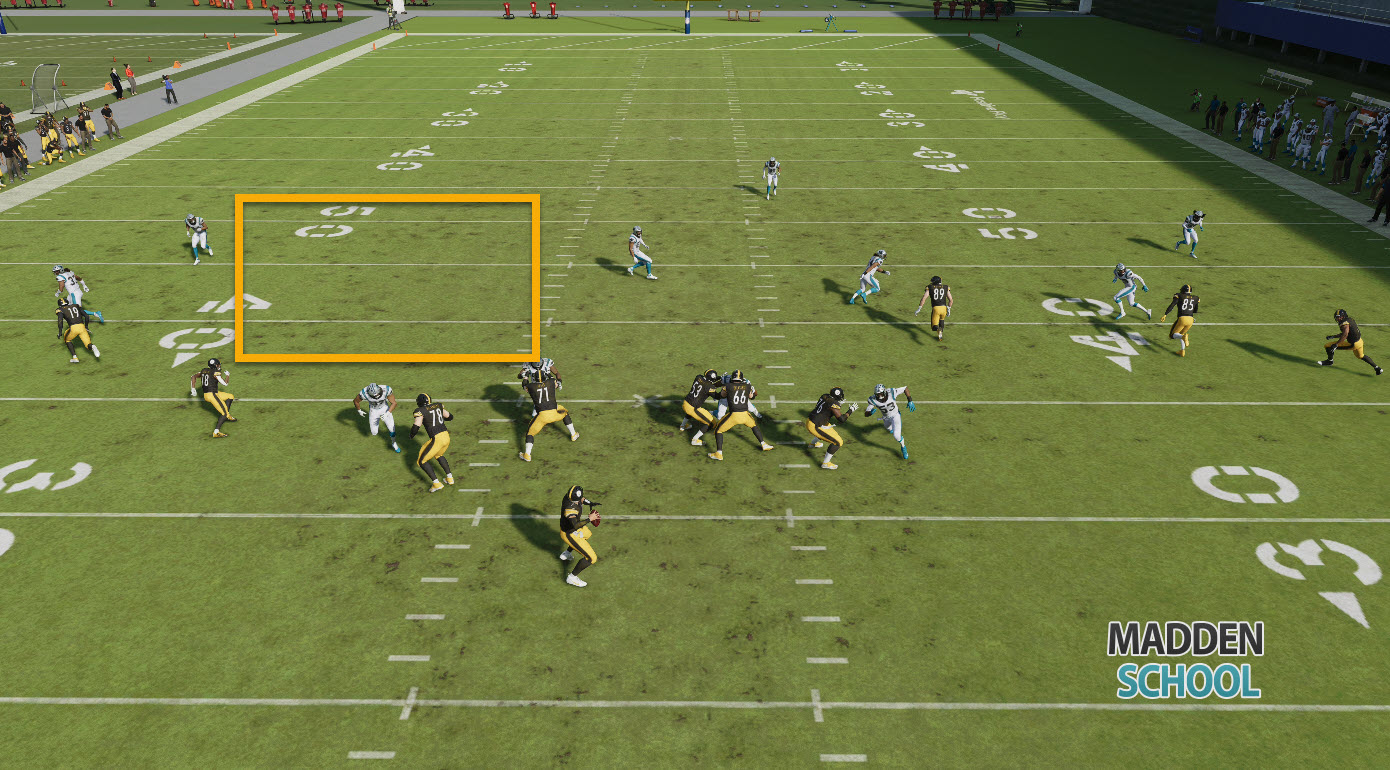 Immediately after we snap the ball we see that our X/square receiver is wide open. We'll want to pass as quick as we can to him.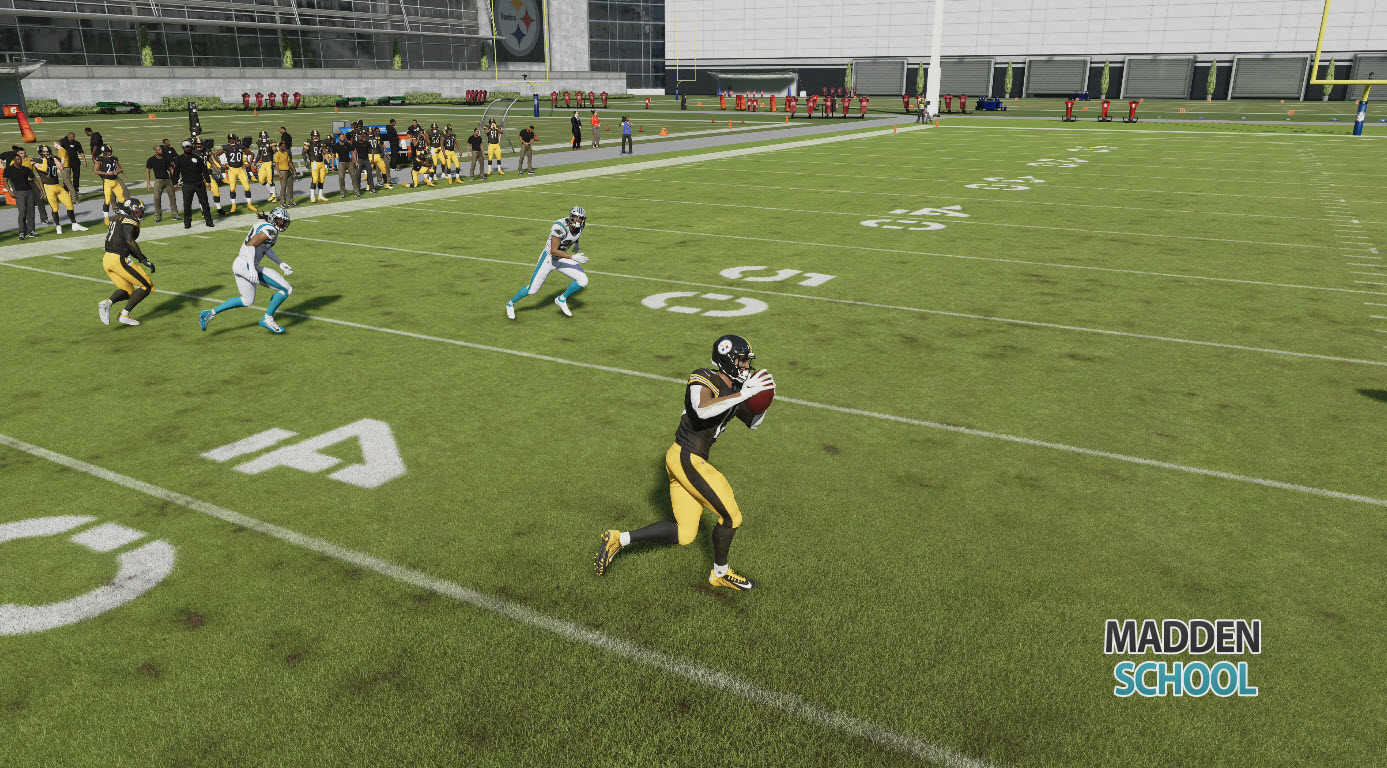 We make the catch with no one around us and a lot of room to run. It can help to RAC catch it by pressing X/square while making the catch.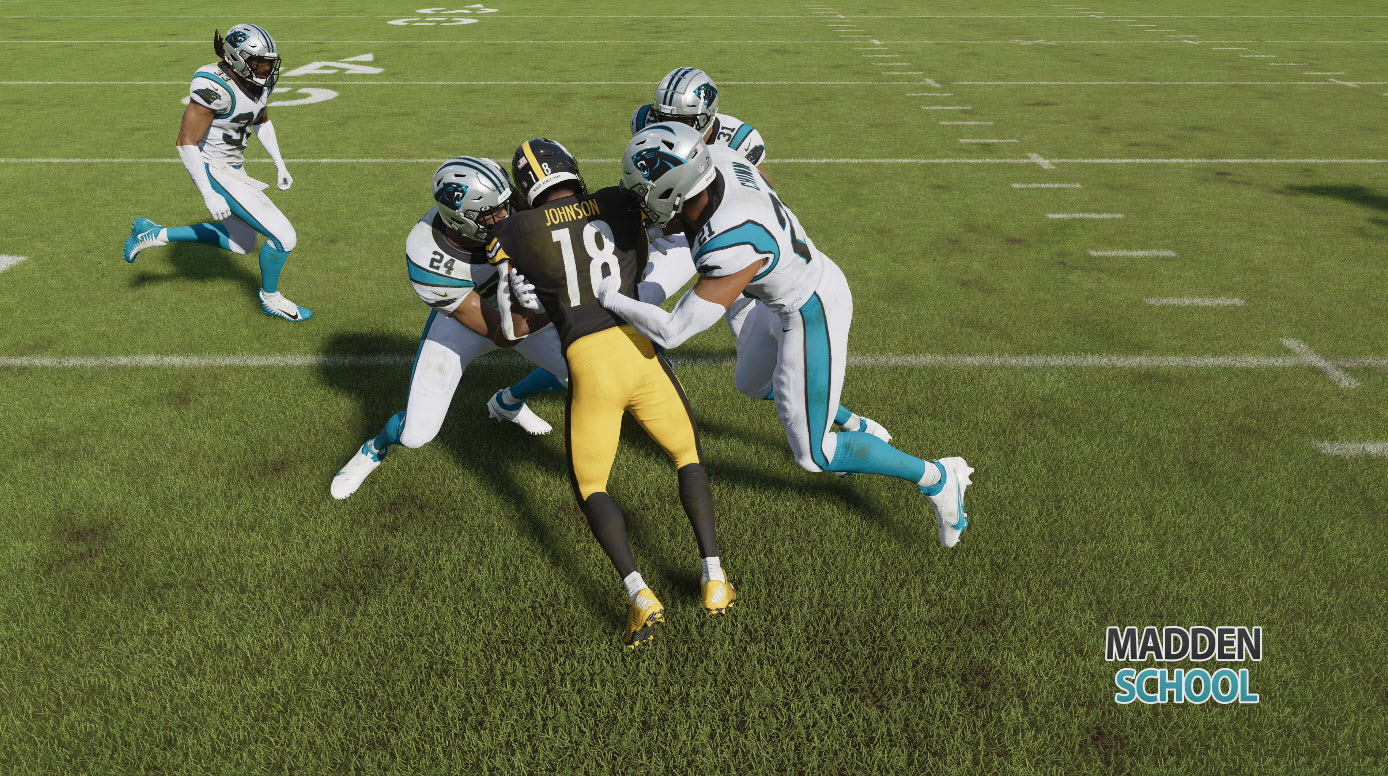 By the time we get tackled, we end up with about 13 easy yards.
Enjoying our free Madden 21 tips? Check out Madden School Unlimited and take your game to the next level today!