Update: EA has confirmed that the Madden 21 closed beta was supposed to go live today but it will be delayed until a later date.
Madden 21 will have a beta coming possibly as early as later today (6/25). We still don't know the exact details regarding how long it will last or what it will include but the Madden 21 beta feedback forums are open so we know that the beta is at least happening.
The feedback forum looks to be very similiar in structure to the Madden 20 beta so we are assuming the Madden 21 beta will follow a similiar format as Madden 20 and be available on the PlayStation 4 and XBOX One.
Unfortunately there isn't a good way to link to the Madden 21 beta forums but here is a screenshot taken from my account showing that a beta for Madden 21 is in fact coming: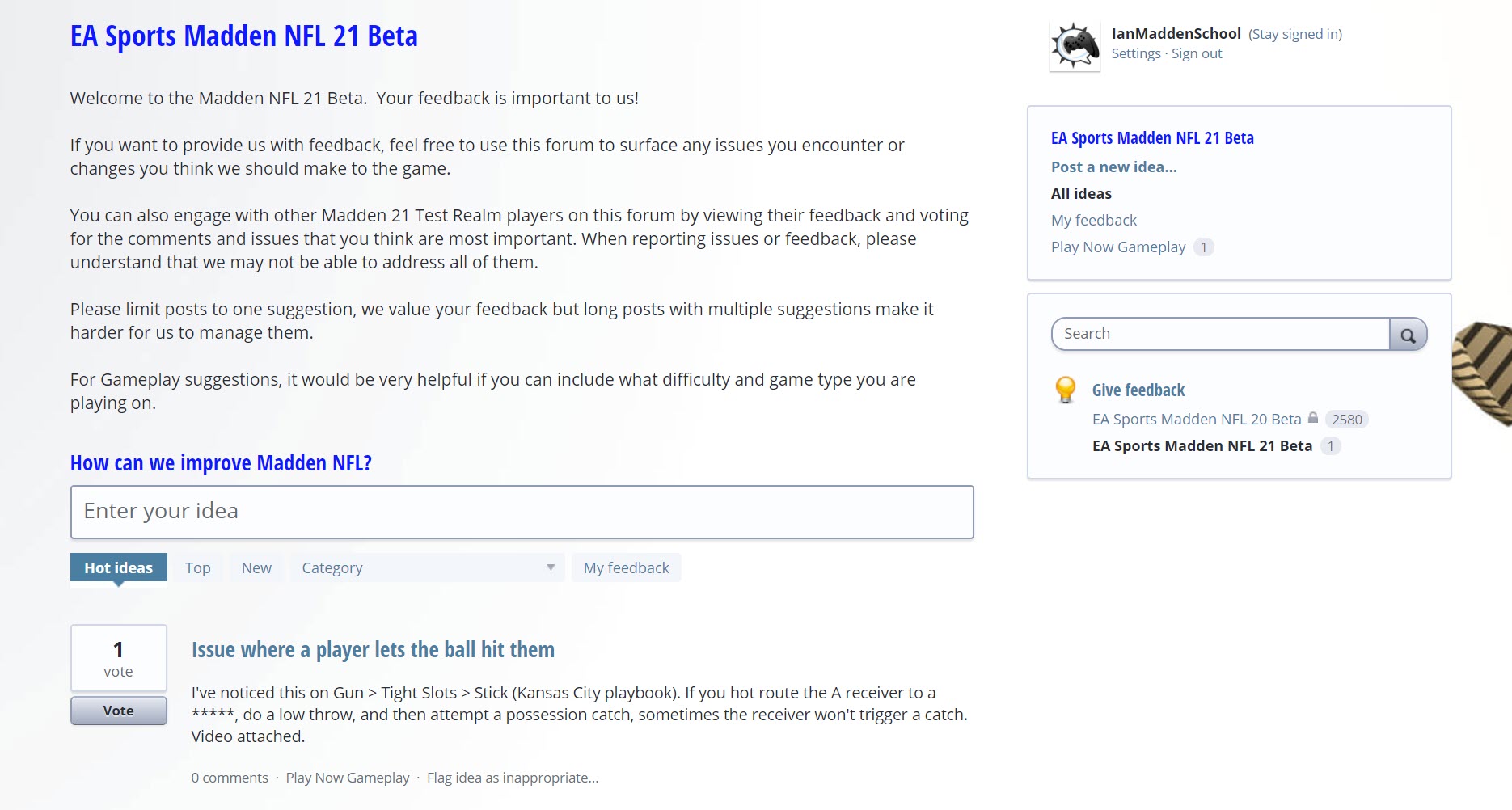 Since the beta isn't out yet, there is only 1 post in the forums from an EA employee but as the beta opens up to more people, we expect the feedback to increase significantly. If you play the beta, please provide as much helpful feedback as possible to make Madden 21 the best game it can be.
This news comes via a video from Madden Youtuber Gutfoxx who broke the news a few minutes ago. If you are interested in viewing that video, you can check it out below!
Make sure to follow the Madden School on Twitter and Facebook for the latest updates regarding the Madden 21 beta.
What are you most excited to try in the Madden 21 beta? Let us know your thoughts in the comments section below!