In today's Madden 20 tip, we are going over one of the best RPOs in the game! Our blocking sets up incredibly well and for some reason the defense always crashes down on the run.
That leaves our running back in the flat wide open against just about every defense in Madden 20.
Check out the full breakdown below.
Playbook: Arizona Cardinals
Formation: Shotgun Slot Offset
Play: RPO Counter Read
Setup: None required
Reads:
Just throw the ball to your Y/triangle receiver
Overview: Just snap the ball and throw it. No need to even consider running the ball on this play. Make sure you have a fast running back subbed in. It is also helpful to use the RAC catch feature so your receiver has a running start after he catches the ball.
Let's take a look at some screenshots.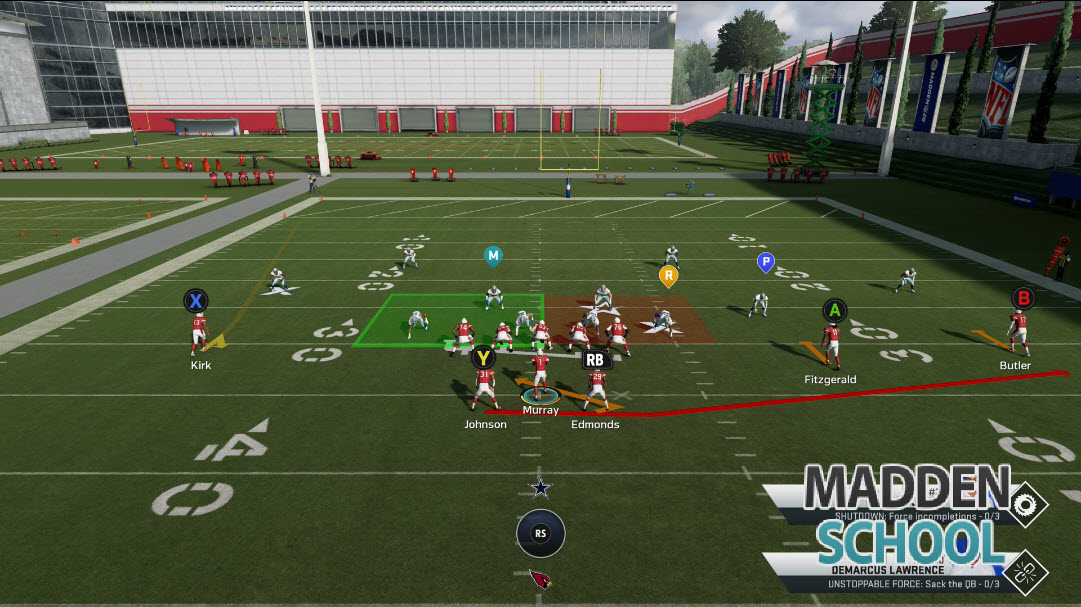 This is how the play art looks right before we snap the ball.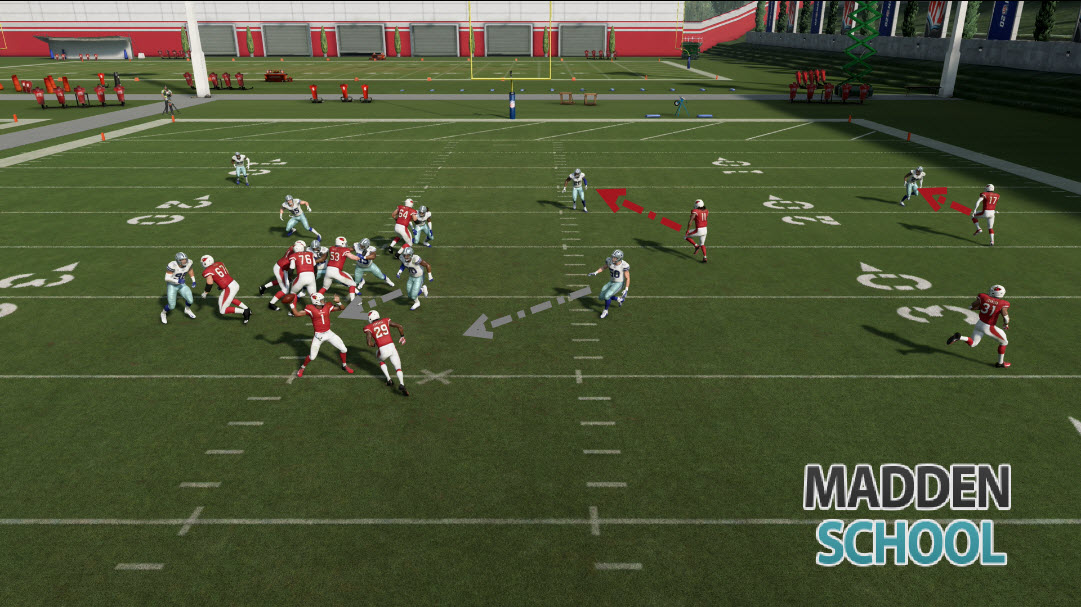 Notice right after we snap it, the defense is all crashing down on the run and they are way out of position.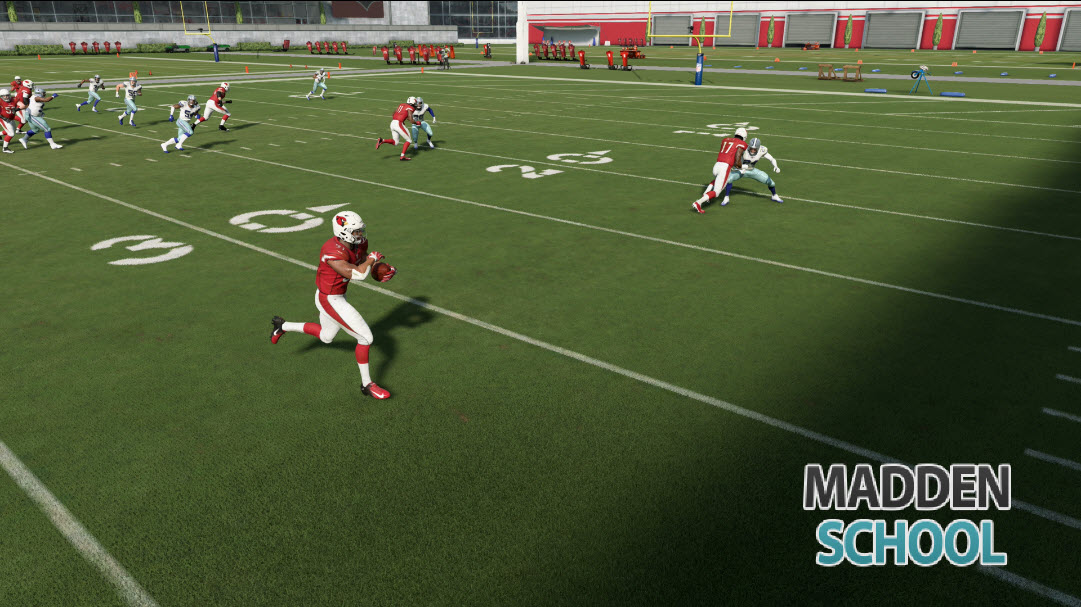 Our blocks are set up extremely well so we have open field ahead of us.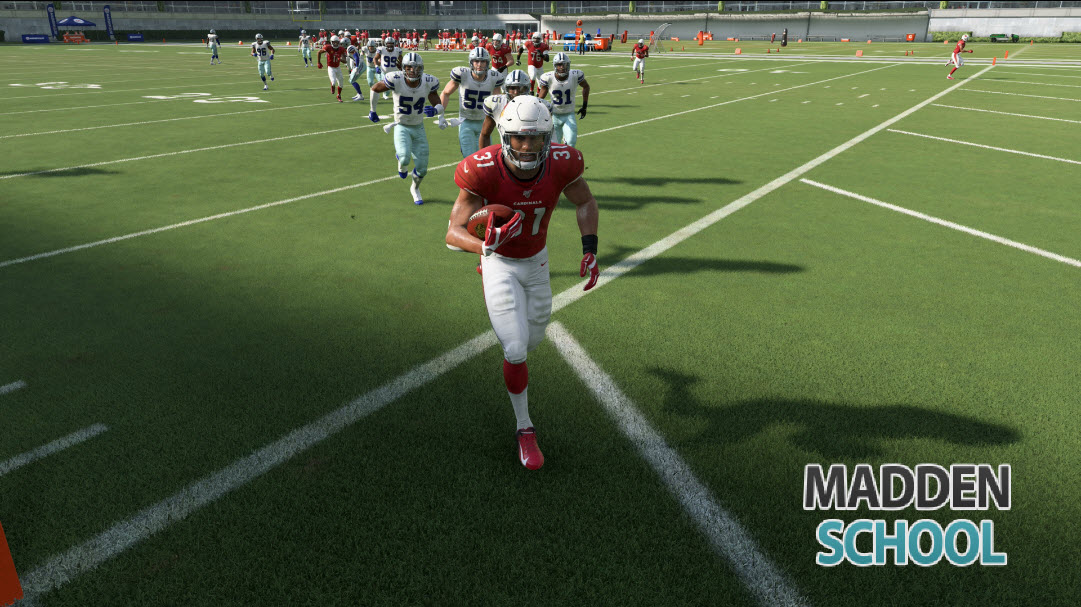 We walk into the endzone for a touchdown.
Enjoying our free Madden 20 tips? Join the Madden School Unlimited community and get instant access to all our Madden 20 ebooks and tools.