It is harder than ever to score when you get close to the end zone in Madden 19. Most of the time, you will just want to try to run it in and if that isn't successful just take your 3 points.
There can be times, though, where you really need to pass it in the red zone. In this tip, we go over 1 good way of doing that.
Check it out below.

Playbook: Miami Dolphins
Formation: Gun Bunch TE
Play: Inside Switch
Setup:
Put the A/X Tight end on a curl route
Put the B/O receiver on a curl route
Put the Y/Triangle receiver on a drag route
Smart route the X/Square receiver (If Necessary)
Reads:
The first reads on this play are the A/X tight end and B/O receiver on the curl routes and throw a high ball to them
Then look for the X/Square receiver on the high ball pass
If those are not there look for the Y/Triangle receiver on the drag route
Lastly, look for the running back in the flats
Overview: This is a phenomenal way to attack the defense in the goal line. The use of throwing a high ball is used throughout this video. To throw a high ball you hold LB on an Xbox controller or L1 on a PS4 controller + the icon of the receiver you want to throw to. This will give the receiver or tight end a chance at an aggressive catch behind the defense in the end zone.
Let's take a closer look at how this play works.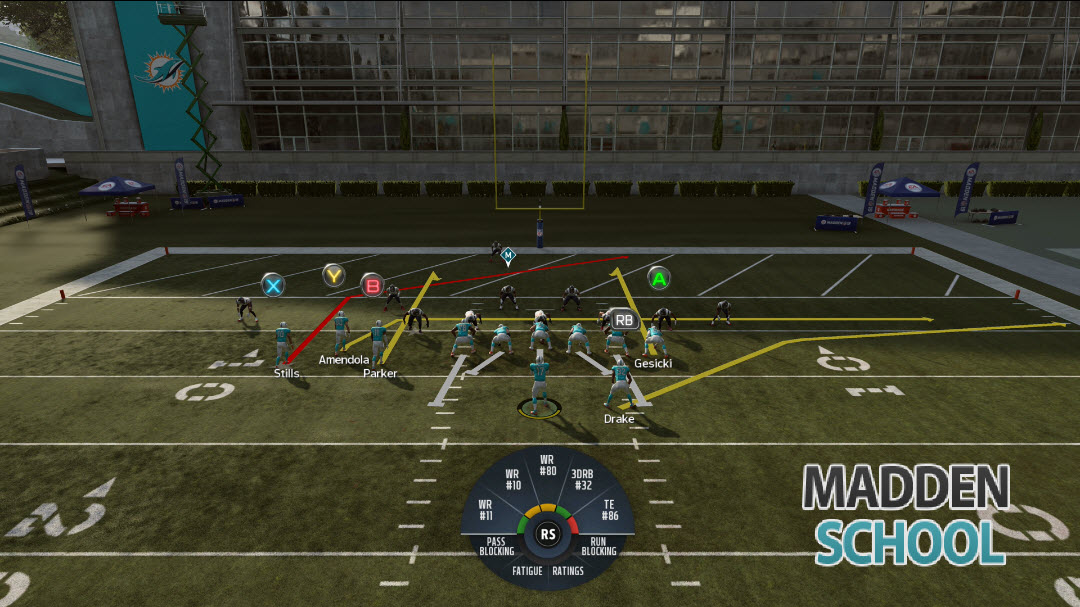 This is how the final play art should look right before we snap the ball.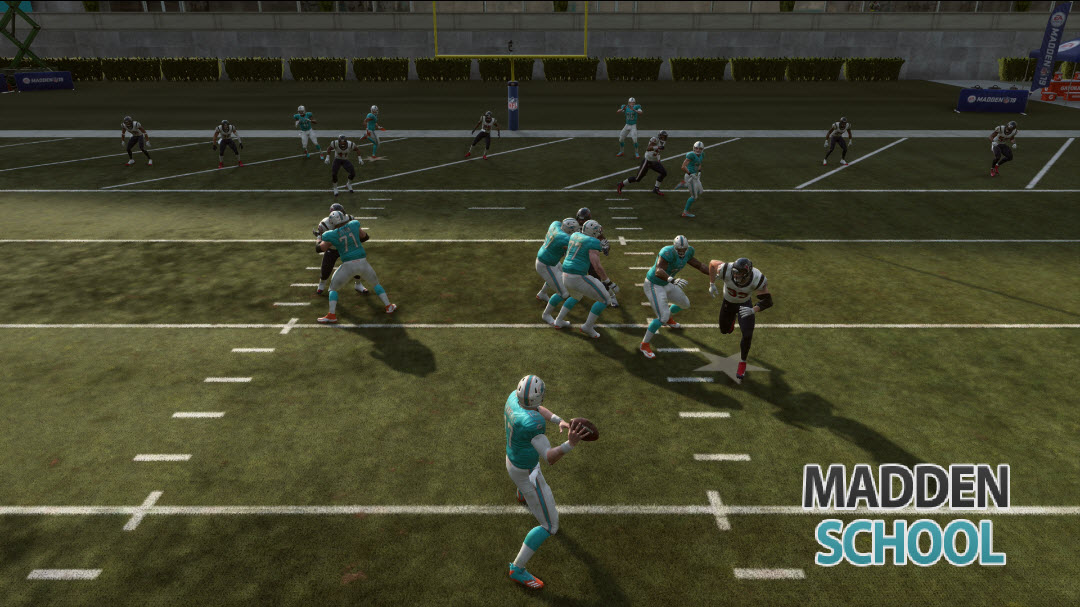 You can see that we have a couple options to throw the high ball but it looks like our tight end is the most open against this defense.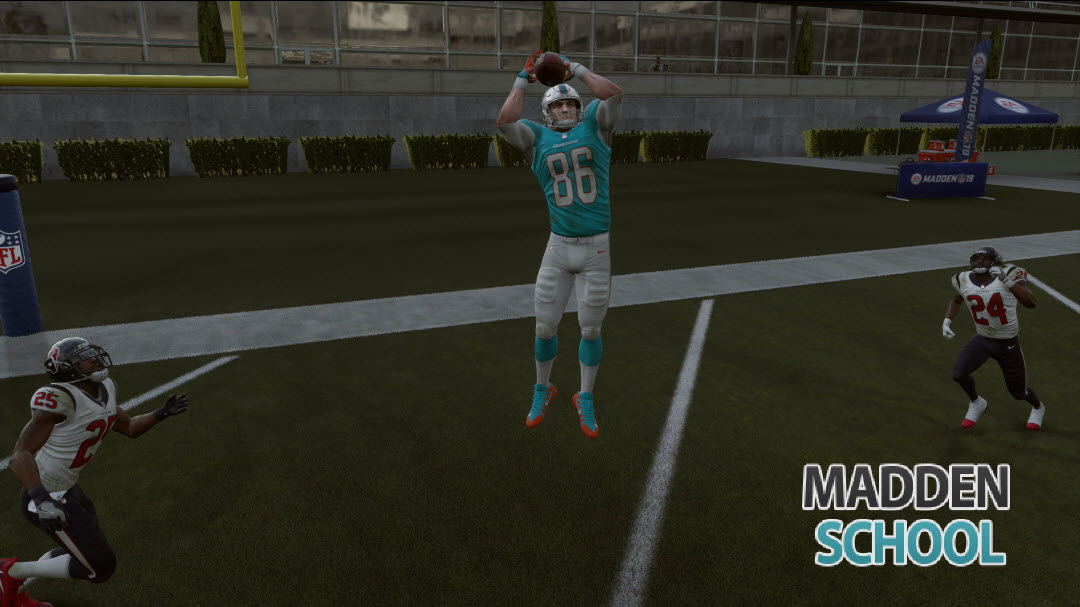 We throw the high pass and our tight end goes up to catch it for a touchdown.
Want more of the best Madden 19 tips and guides? Join Madden School Unlimited today!