In this free Madden 18 tip, Stickwork is going over a way to beat cover 2 deep down the middle of the field.
Check out our full breakdown below.
Madden 18 Passing Tip: Gun Wing Slot Offset - Wheel Post Drag
Playbook: Tennessee Titans (Also in the Arizona Cardinals PB which our first Madden 18 offensive ebook is based out of)
Formation: Gun Wing Slot Offset
Play: Wheel Post Drag
Setup:
Drag the A/X tight dnd
Reads:
The main read on the play is the X/Square receiver deep over the middle

If that is not there, check down to the A/X tight end on the drag

Then look to the running back out of the back field
Overview: The Y/Triangle receiver on this play takes the deep blue to the left of the field leaving the middle wide open for the X/Square receiver. This is a cover 2 beater that can result in huge yardage, while also having safe check downs as well.
Let's take a look at how this play works in a little more detail…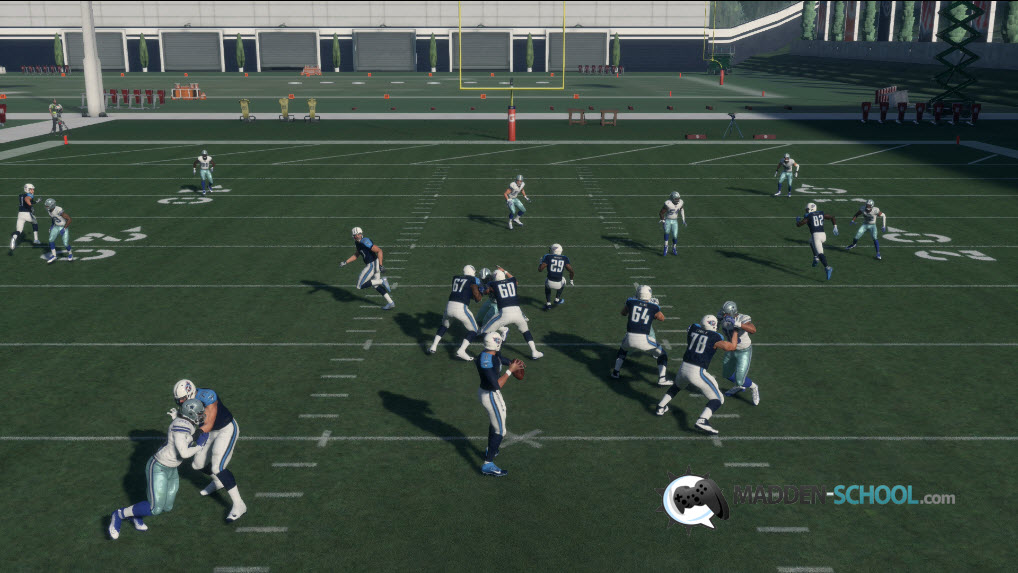 After we snap the ball, right away it is pretty that our opponent is in a cover 2 defense.  Based on the safeties' positioning.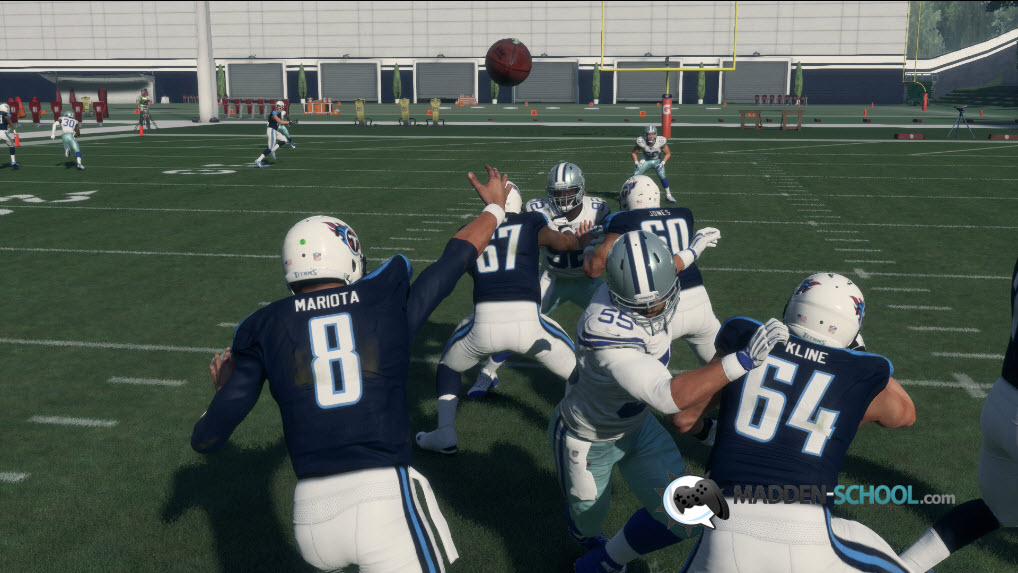 We know to throw it to our receiver on the deep post route.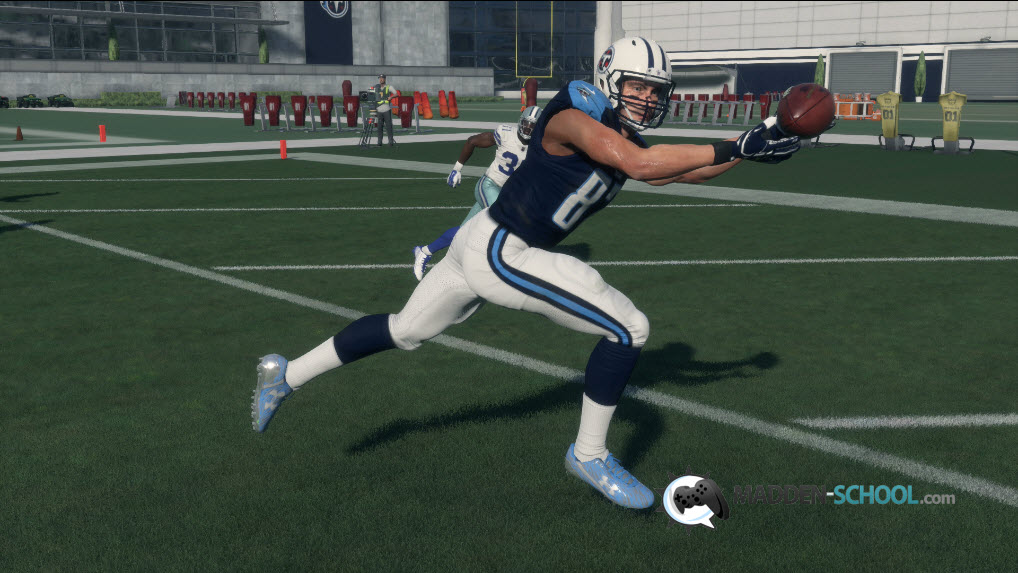 We catch the pass for a 30 yard gain and a touchdown.
Did you know we already have 2 Madden 18 eBooks out?  You can check out their free previews at the links below.
You get instant access to every ebook we release for the entire year by joining Madden School Unlimited today!