The newest Madden 17 offensive ebook is now available for our Madden School Unlimited members!  In this post, we are going to show you one of the plays from this ebook that will absolutely destroy any cover 3 defense in the game for a touchdown.  This is by far our best ebook of the year and quite possibly our best Madden ebook ever.
If you are a Madden School Unlimited member go ahead and check out the rest of this scheme inside the members area but make sure to also check out the first and third formation in the Seattle offensive ebook too.  The first formation has a scheme that is just about unstoppable if you make the correct reads.
Everyone else can check out the full setup below.  If you are serious about taking your game to the next level in Madden 17, we'd love for you to join our community by becoming a Madden School Unlimited member!
Madden 17 Seattle Offensive eBook Preview
Playbook: Seattle Seahawks
Formation: Gun Tight Slots
Play: PA Flood Shot
Setup:
Motion your tight end to the left
Reads:
Your main read on this play is the X/square receiver
Overview: This is usually an instant touchdown against any sort of cover 3 defense.  The best part about it is that it can be an extremely simple setup.  You don't want to call it too often so you can keep the element of surprise but it is great when you are expecting your opponent to be in a cover 3 zone defense and you really need to score.  In the next videos, we are going to get into more advanced setups for this play.
Let's take a look at what causes this money play to be so effective.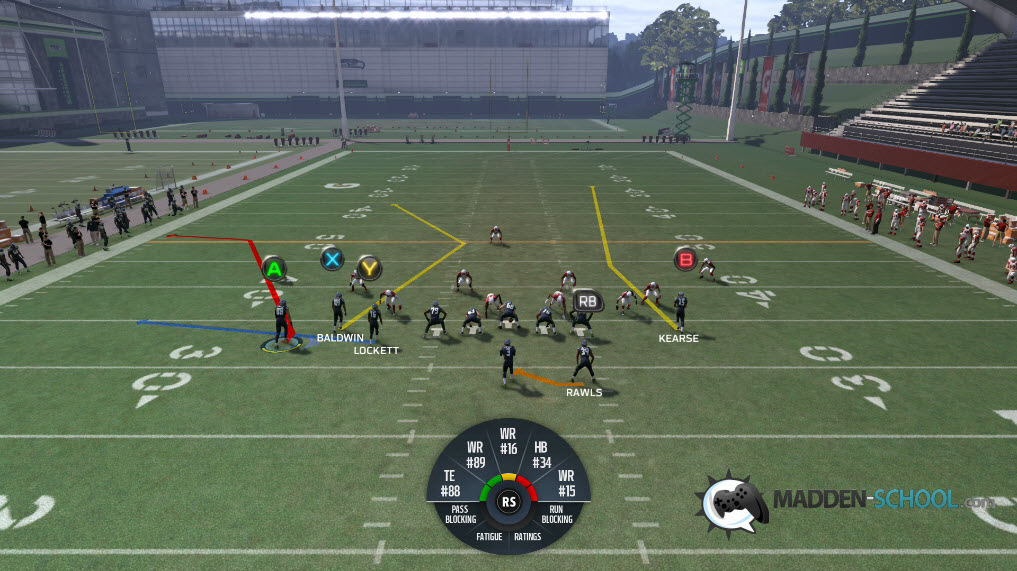 This is how the play art should look before you snap the ball.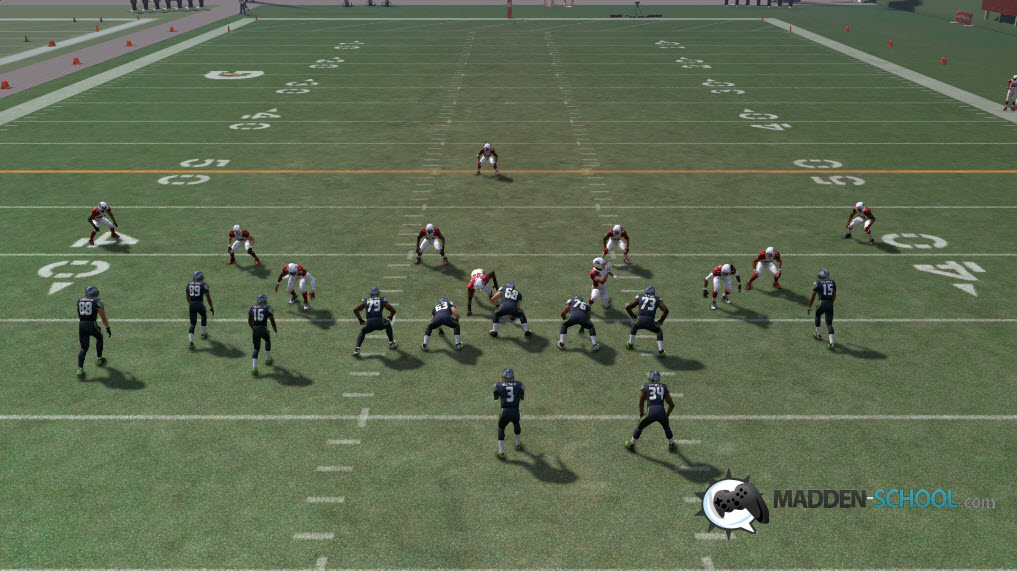 This is how it will look to the defense.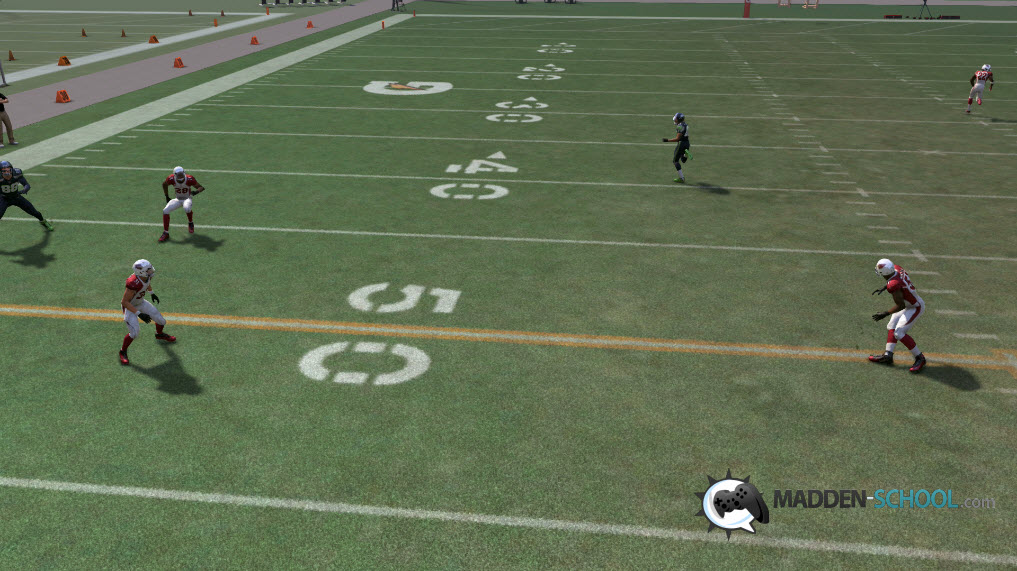 This is the screenshot that really captures what happens.  The cornerback on the left cheats way up to try to take away our tight end on his route.  The safety in the middle of the field is completely turned around and not even looking at our wide open receiver.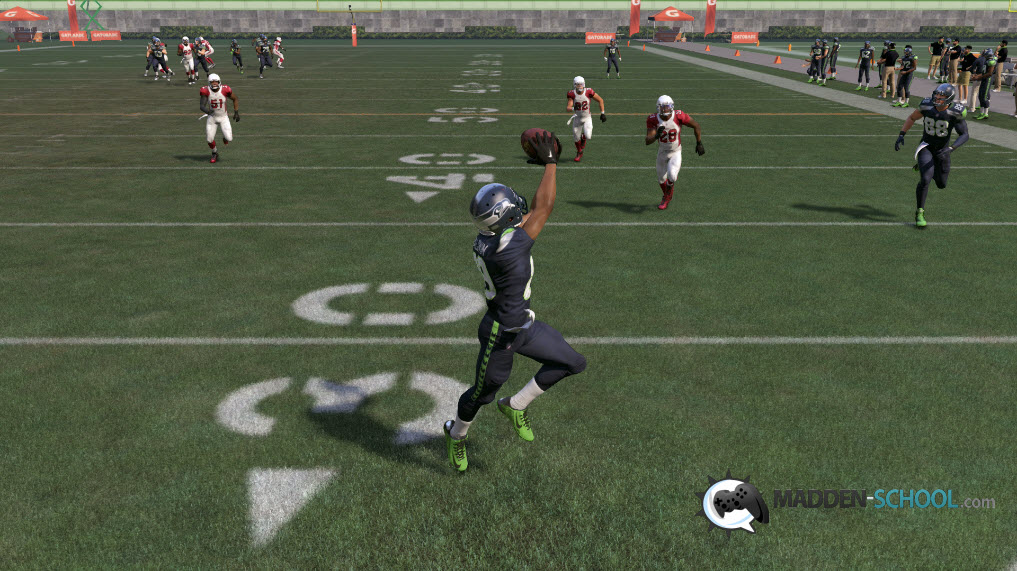 We catch the ball with no one to be seen anywhere within 10 yards of our receiver.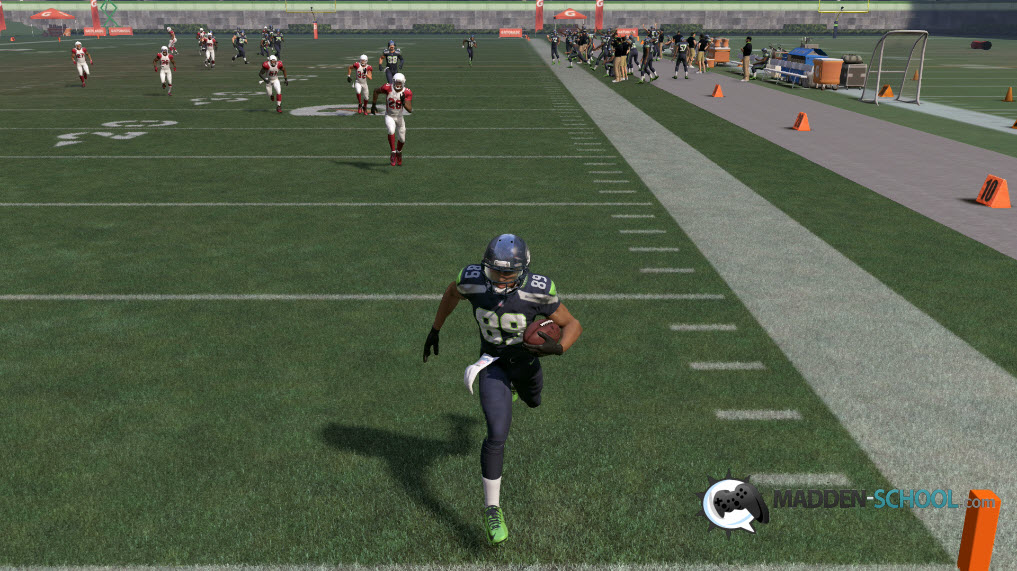 We walk into the endzone for a touchdown.
When you mix this in with the other plays from this ebook, you will have an unstoppable Madden 17 gameplan that will make your opponent want to quit.
The crazy thing is that this is the beginner setup to this play and this isn't even the best scheme in the ebook!  Win more games.  Join Madden School Unlimited.