A few people have been asking for more effective Madden 17 running plays.  In this free tip, we are going over a really simple running play that should get you solid yards whether you run it to the left or to the right.
Check out the full breakdown below.
Madden 17 Money Run: Singleback Big HB Stretch
Playbook: Pittsburgh Steelers (Featured playbook, other playbooks have this play)
Formation: Singleback Big or Singleback Ace
Play: HB Stretch (Flipped)
Setup:
Motion the Tight end on the side you are not running to, to the side you are running to
Overview: This is one of the best running plays in Madden 17. It gets good consistent yardage, while also having the potential to break for a big run. We motion the tight end to the left to add an extra blocker so it is easier to get to the outside.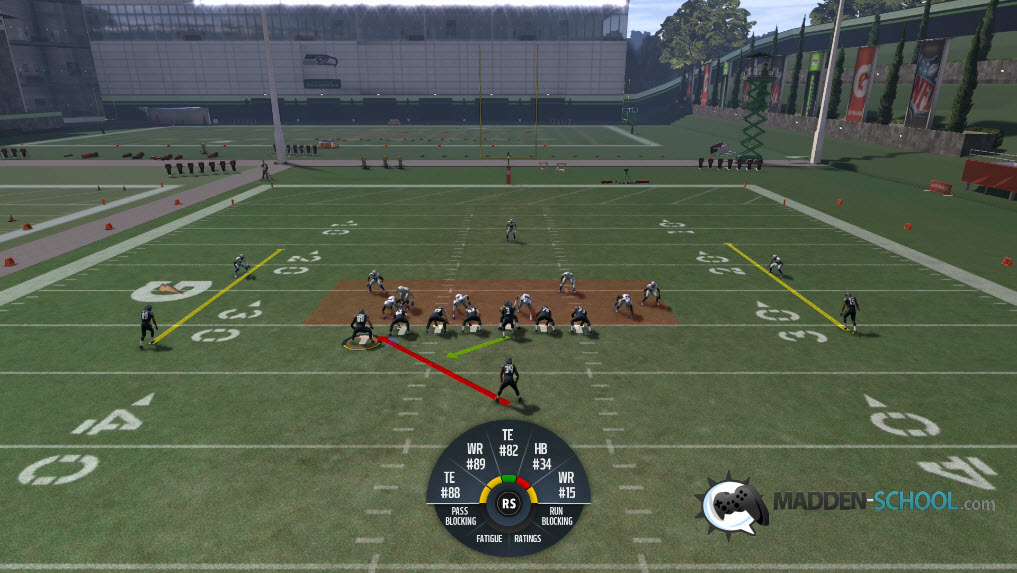 This is how the play should look right before you snap the ball.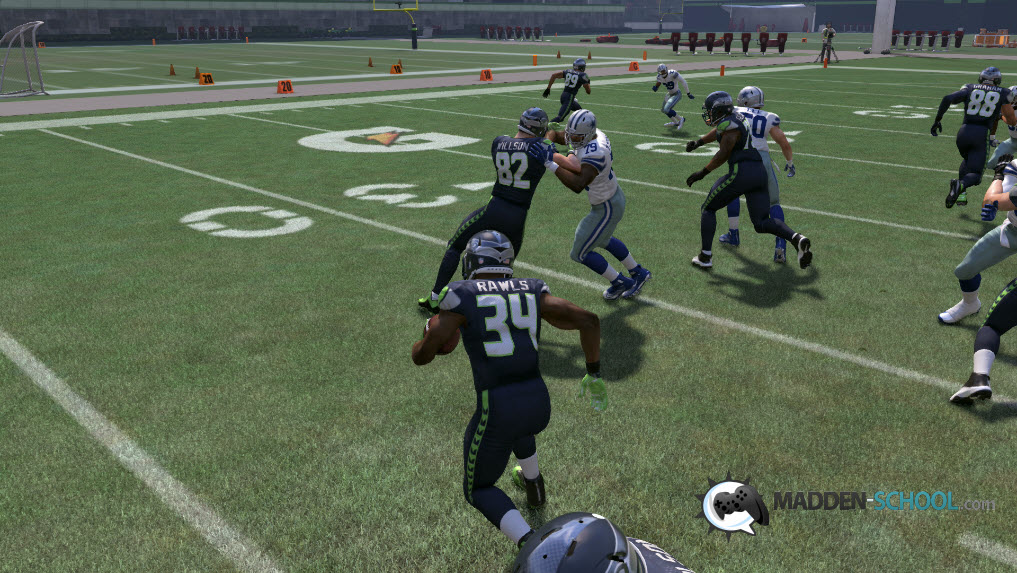 Right away, you can see that we are going to be able to take this run to the outside.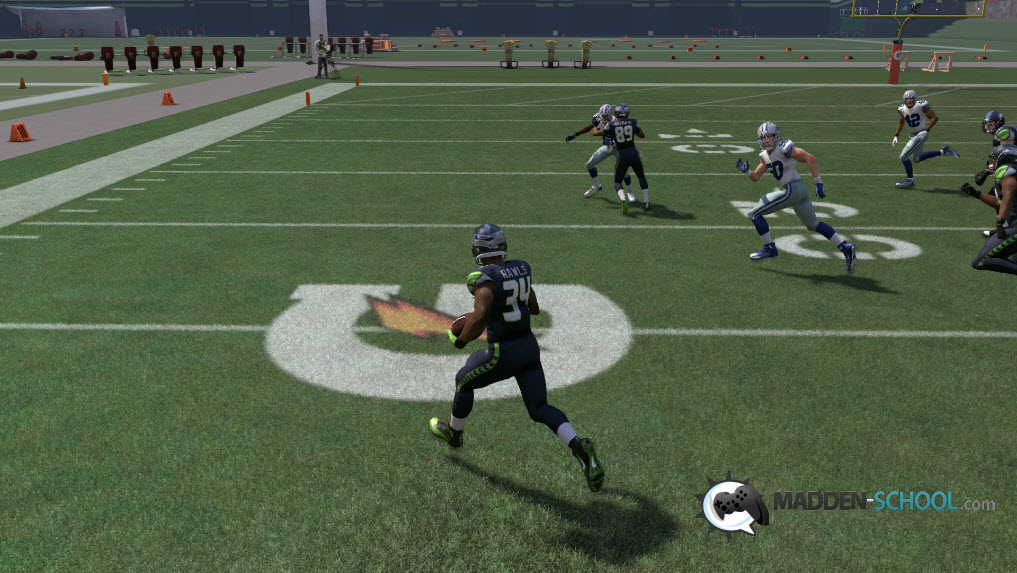 We have a lot of room to run and only one defender to beat.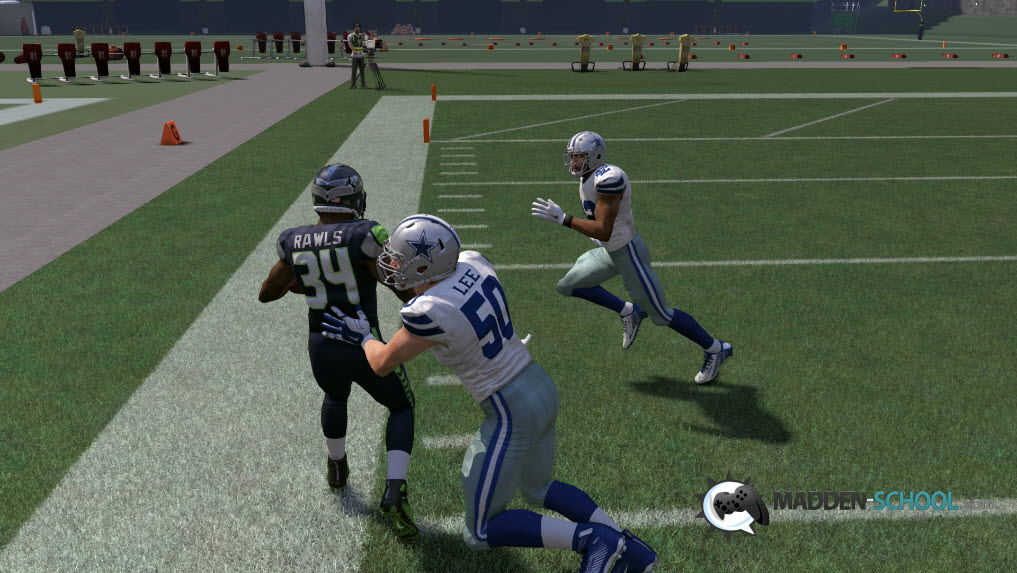 By the time we get pushed out of bounds, we have a 15 yard gain.
Our first 3 ebooks are available for individual purchase! Or you can get all of them (and every other ebook we release for the entire year) for less than the price of 2 ebooks by joining Madden School Unlimited.
Please note, you will not be able to purchase our ebooks through the Madden School App, so if you are viewing Madden School through our app and want to purchase an ebook, just head on over to Madden-School.com.
Our First 3 Madden 17 eBooks