In today's free Madden 17 tip, we are going over a play that is featured in our upcoming 3-4 based Madden 17 ebook.  That ebook will be available on Thursday to Madden School Unlimited members.
In the mean time you can check out one of the plays found inside of the ebook below.

Playbook: Kansas City Chiefs
Formation: 3-4 Over
Play: Sting Pinch Zone
Setup:
Base Align
Spread your defensive line
Put your DE on the left into a QB Spy
(Optional) Adjust the zones however you'd like
Overview: This is a really nice A-gap blitz that only rushes 5 guys.  Mix it in with other coverage plays from this formation to really confuse your opponents.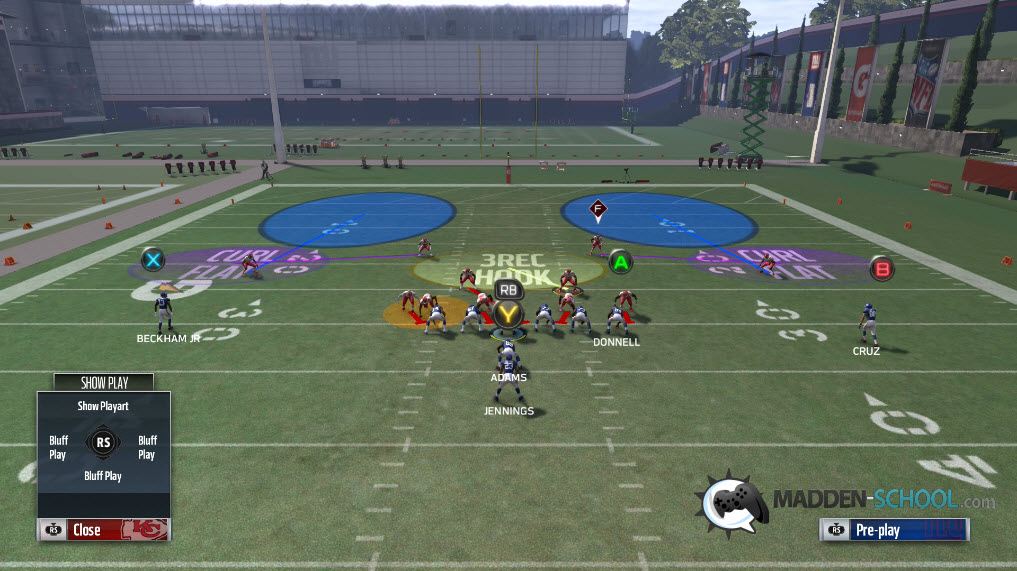 This is how the play should look pre-snap with a few optional zone adjustments.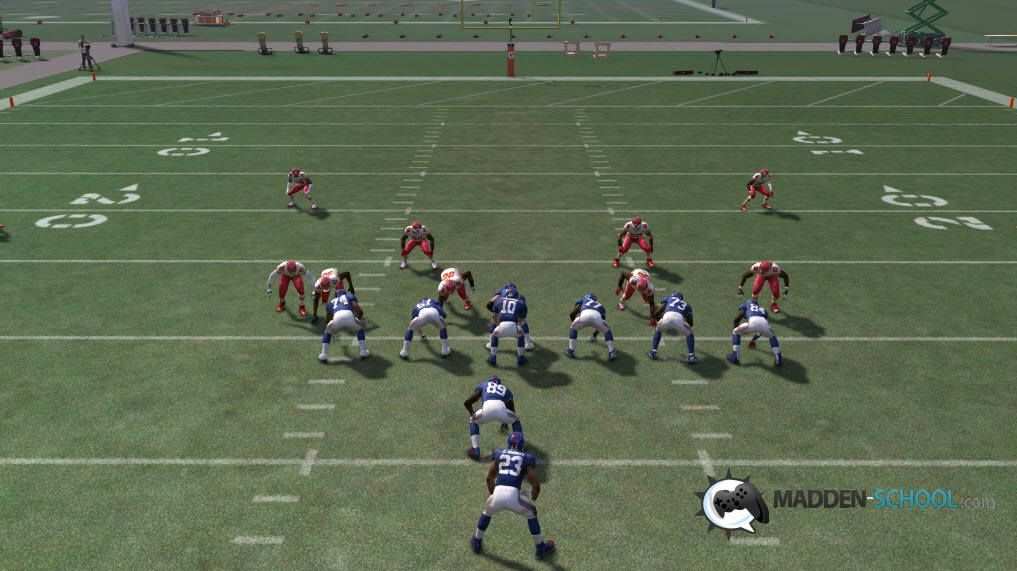 This is how it will appear to the offense before the snap.  If anything they will think that the pressure will be coming from the left edge, not the middle of the field.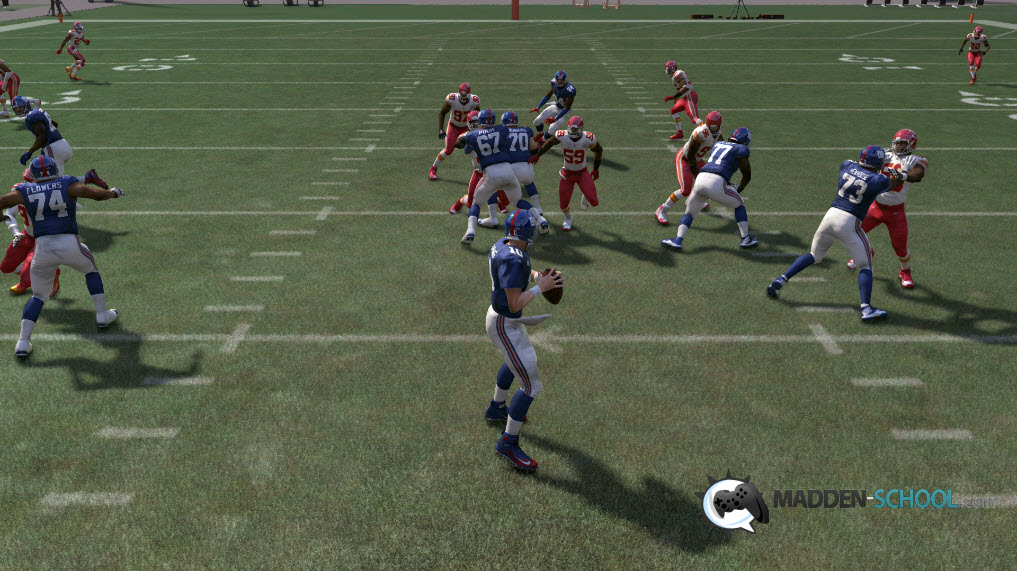 After the ball is snapped, you can see our MLB shoot through the A-Gap with a clear line to the quarterback.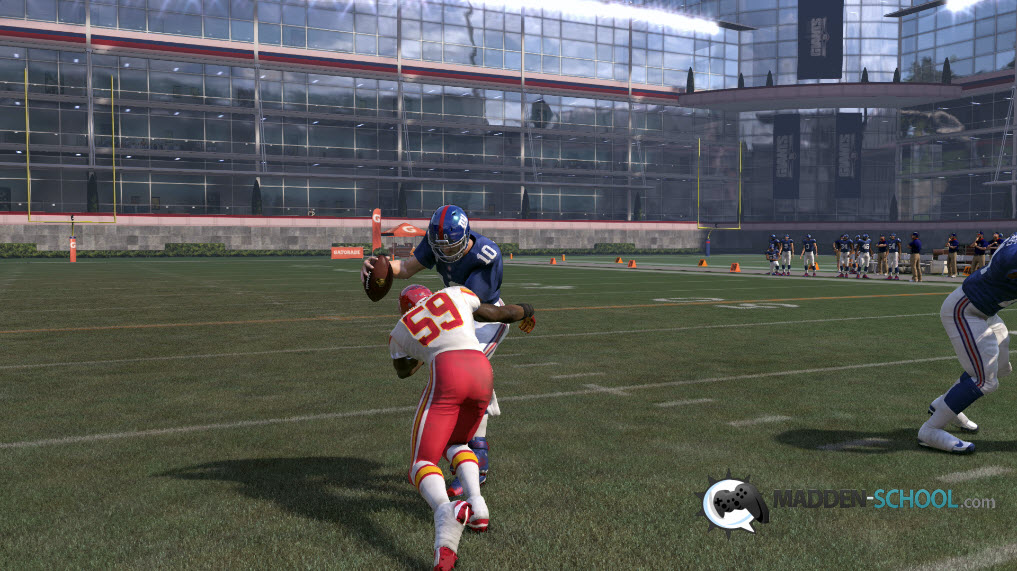 We get the sack and an 8 yard loss.
This ebook will be available on Thursday to our Madden School Unlimited members.  Don't miss out, become a Madden School Unlimited member today!