In today's free Madden 17 tip, we are going over a passing play that gets open against pretty much every coverage in Madden 17.  We show how it works against Cover 2 Man, Tampa 2, and Cover 3 Sky.
We've got the full breakdown below.
Madden 17 Money Play: I-Form Twins Flex - PA Cross F Wheel
Playbook Philadelphia Eagles
Formation: I-Form Twins Flex
Play: PA Cross F Wheel
Setup:
Put your B/circle receiver on a streak route
Reads:
Your primary read on this play is your X/square receiver over the middle
Overview: This play is designed to take a deep shot over the middle of the field.  It should get open against Cover 2 man, Tampa 2, and Cover 3 defenses in Madden 17.  Mix it in with other plays in the same formation for best results.
Let's take a more detailed look at how this play works.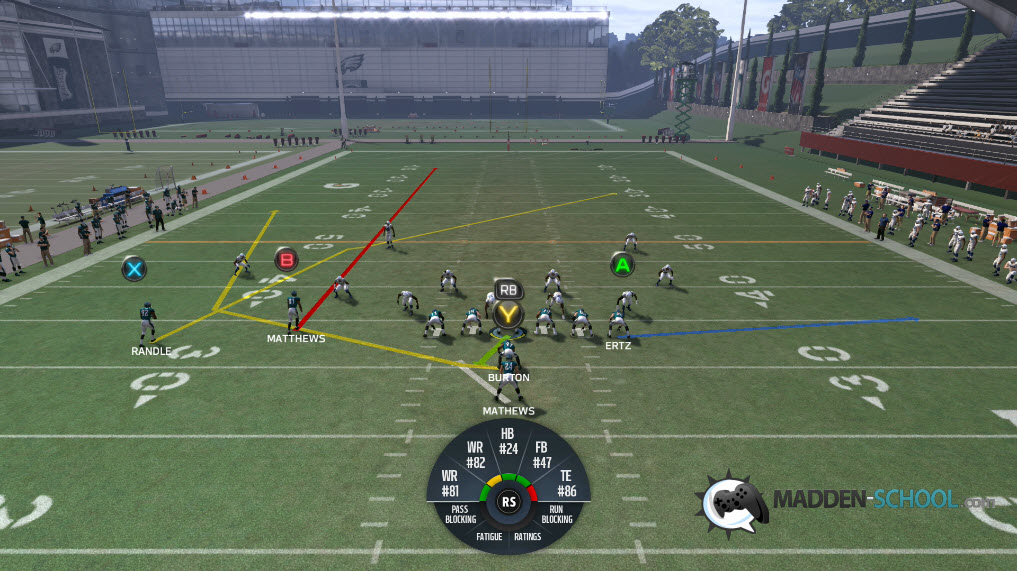 This is how the play should look right before you snap the ball.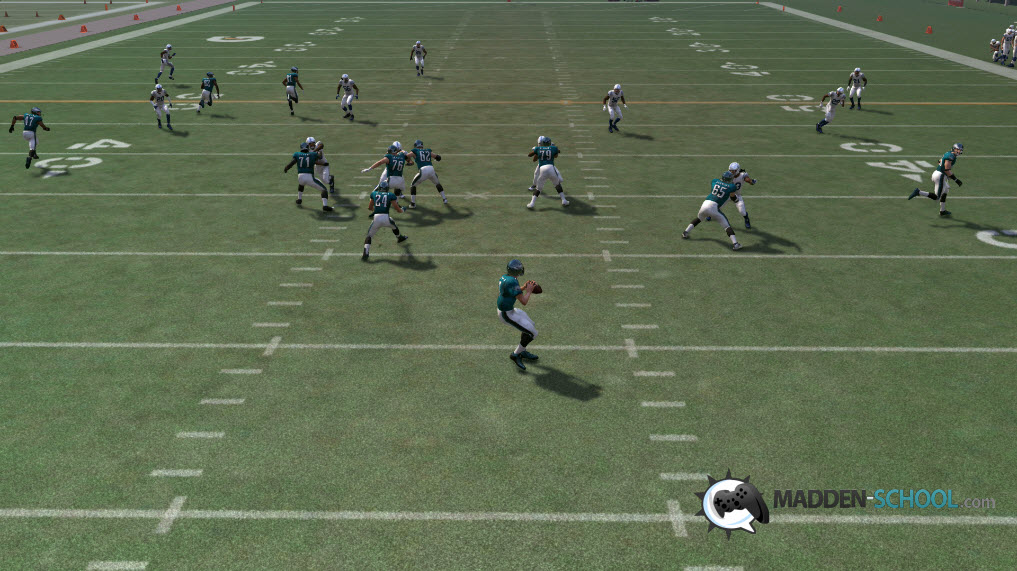 Around this time, you should be able to tell that your receiver will get open over the middle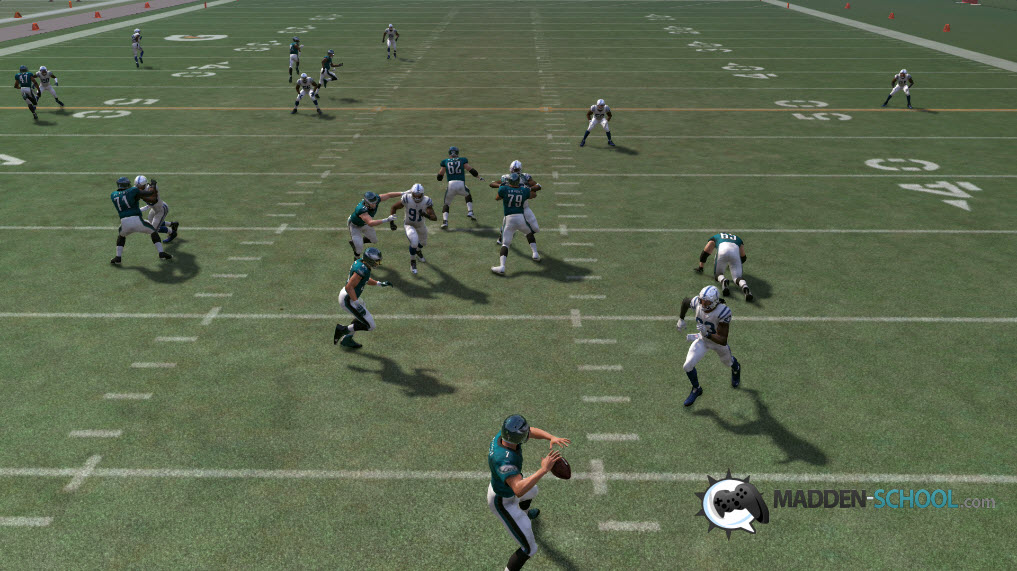 We let the ball go and can tell that our receiver is going to be wide open.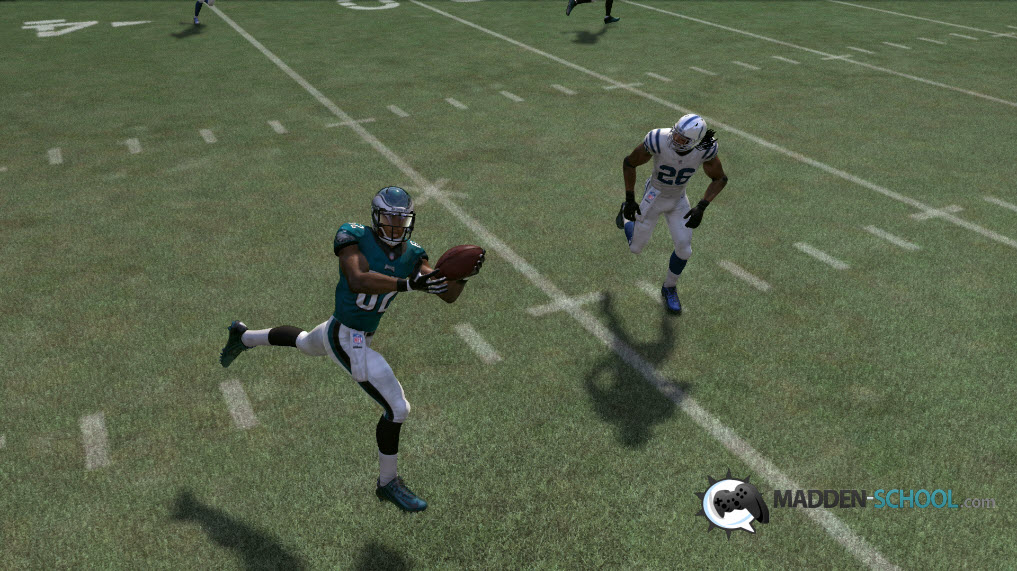 We make the catch for a gain of about 30 yards.
For more plays like this mixed into entire schemes and gameplans, consider becoming a Madden School Unlimited member.