Beating man to man defense in Madden 17 is just as important as it has been in previous games.  That is why we are breaking down one simple way to shred man to man coverage in Madden 17.
Check out the full breakdown below.
Madden 17 Passing Play: Gun Tight Flex - WR Corner
Playbook: Tampa Bay Buccaneers
Formation: Gun Tight Flex
Play: WR Corners
Setup:
Put the B/circle receiver on a drag route
Reads:
The X/square receiver is the first read over the middle
If he is covered, look to the drag route underneath
The final two reads are the wide receivers running corner routes
Overview: This play is a great man beater, there is a lot of separation on all of the routes in this play. Make the correct read and throw it to the open receiver for a decent gain.

Let's dive right into the breakdown.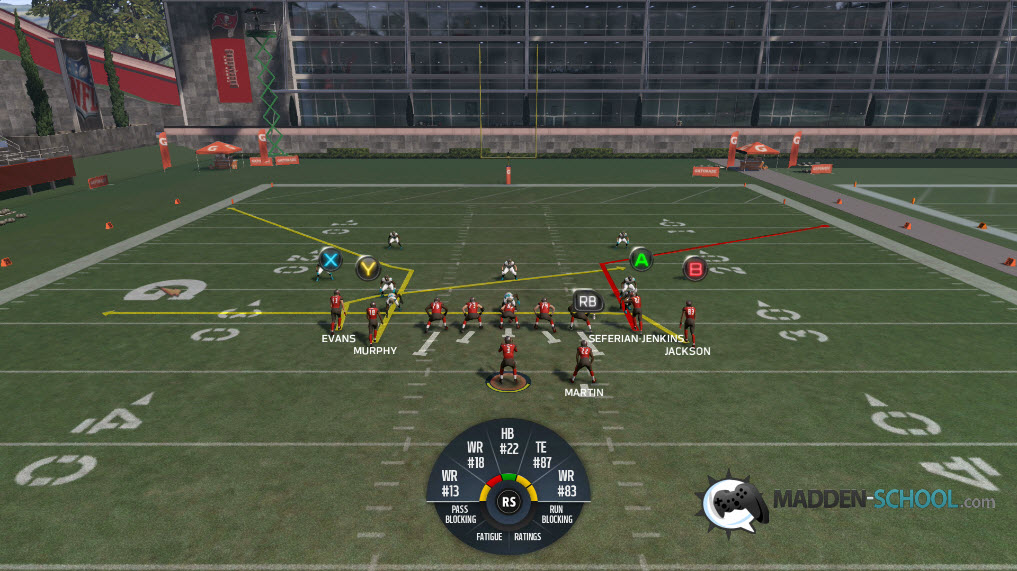 This is how the play art should look right before you snap the ball.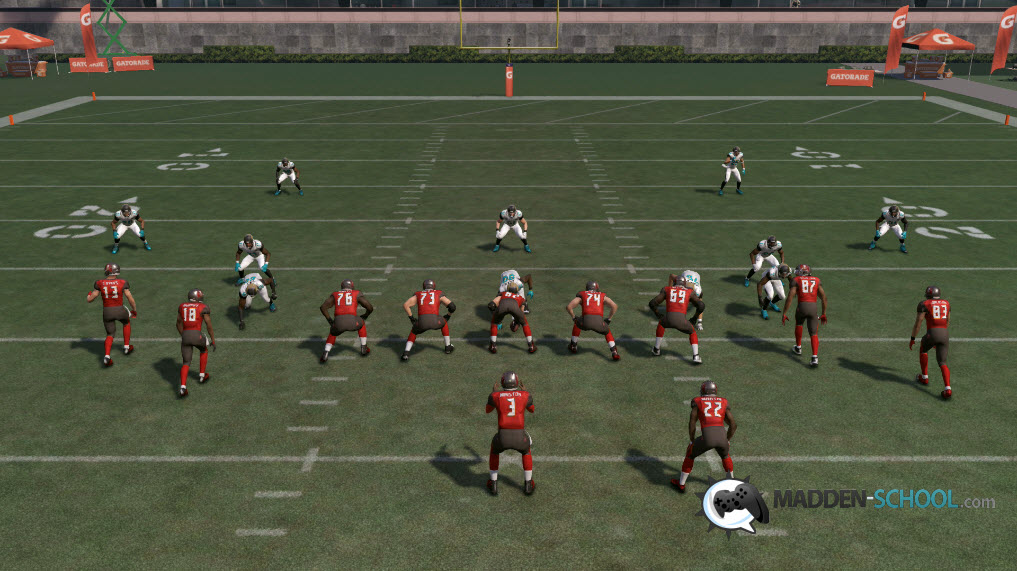 This is what it will look like to the defense right before you snap the ball.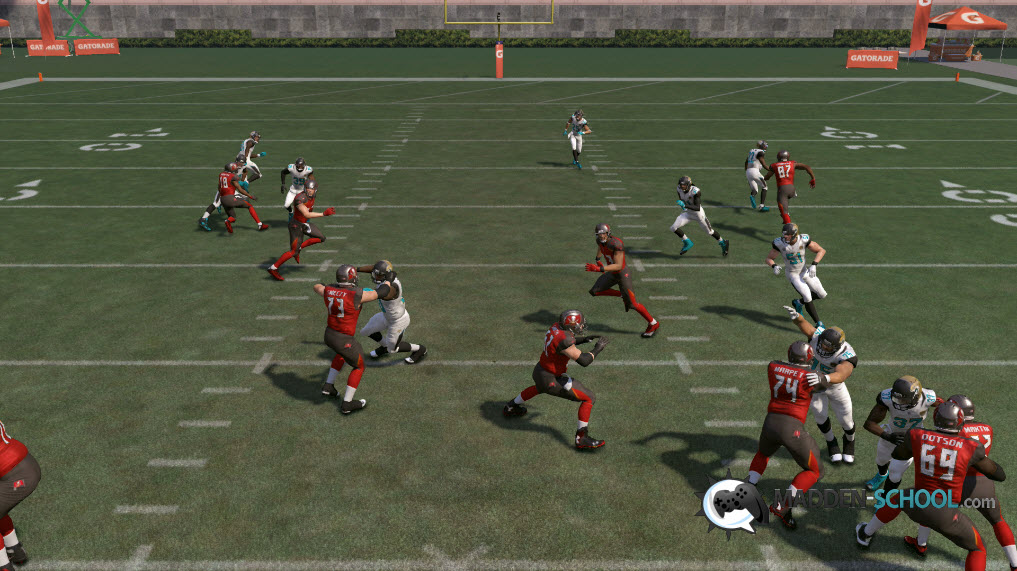 You will notice right away that both of our underneath receivers get open pretty quickly against man to man coverage.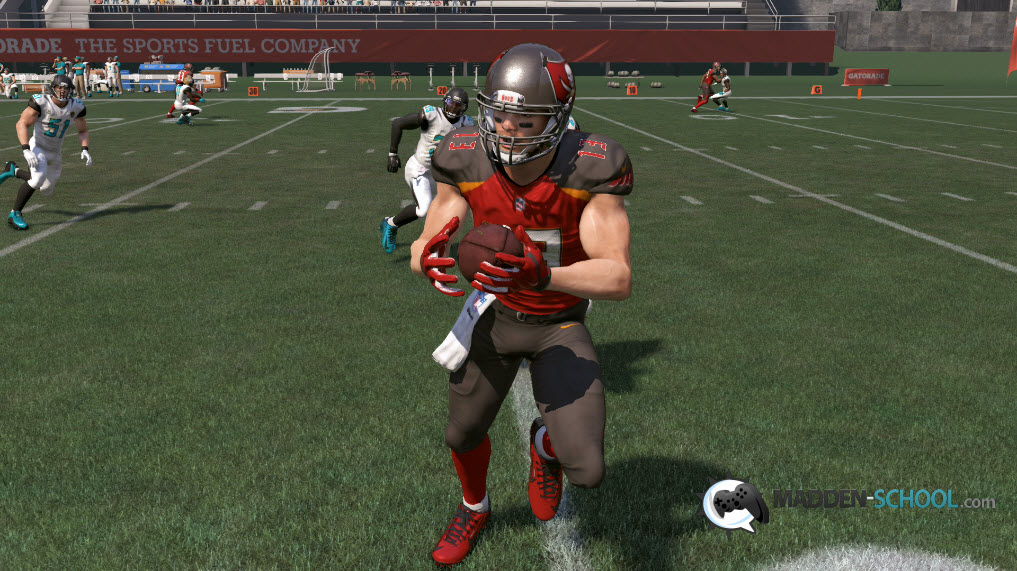 The play ends up in about a 10 yard gain.
For those of you viewing this on the Madden School website, you may prefer to view our "Madden School – Madden 17 tips" app on your phone or tablet.  It is available on the App Store and Google Play.  It is free, has no advertisements whatsoever, and features all of our best tips, strategies, and schemes.