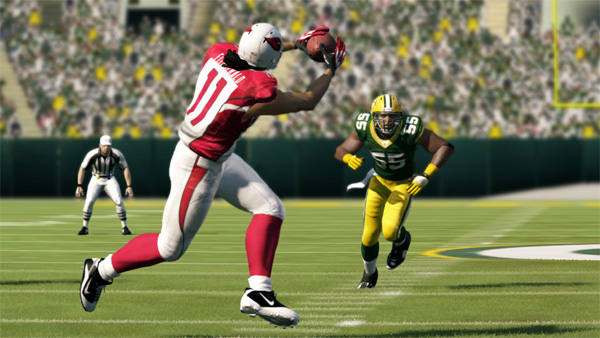 EA Sports has teamed up with composer Collin O'Malley to compose their own original Madden theme song.  All intial signs point to that song being awesome and memorable like many other inconic sports songs.  However, Madden 13 will not have the traditional soundtrack called EA Trax that included popular rap, hip-hop, and rock songs like it had over the last few years.
Instead, each game mode in Madden NFL 13 will have a scored soundtrack.  This is meant to really bring out the excitement that Madden 13 has to offer.
Overall this is probably a good move for the Madden franchise.  There was never any way of pleasing everyone with the in-game music.  This way they can let the rap vs. rock battle die and come up with something that everyone enjoys.