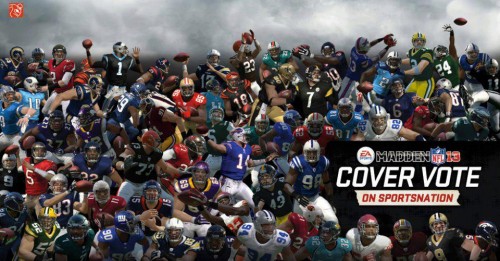 The Madden 13 cover tournament has advanced to the final 4 participants.  Calvin "Megatron" Johnson will battle NFC North rival Aaron Rodgers while on the other side of the bracket Cam Newton will take on Patrick Willis.  The final four will run until Wednesday, April 18th when the field will be narrowed down to the last two.
Even though the threat of being struck by the madden curse has detered fans in the past from voting for their favorite players, this year their haven't been too many major upsets.  The only exception might be Patrick Willis beating out your favorite salsa dance Victor Cruz.  However, when you consider that Willis is thought of by many as the best defensive player in the league, it isn't much of an upset.
Who do you want to see on the cover of Madden 13?