Madden 12 will be out in under 5 months which means that the madden 12 cover athlete will be announced in around 1 month.  We put together a list of the favorites to grace the cover in this years installment of madden.
Aaron Rodgers- Packers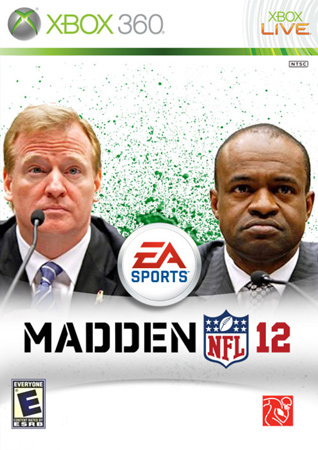 Rodgers is the logical pick to grace the madden 12 cover. He had a great year while leading his team to a super bowl win.  More importantly, he passed both Peyton Manning and Tom Brady as the consensus best QB in Madden 11 and will remain in that spot when Madden 12 is released.  Why not give it to the best player on the best team?
Patrick Willis- 49ers
This is somewhat of a dark horse choice.  Willis isn't on a great team nor does he have a dominating personality to grab headlines 24/7.  However, he is one of the most exciting players to watch while playing the most important position defensively in madden.  If there is any new defensive features that EA Sports is trying to promote, don't be surprised if you see Willis' face on the cover.
John Madden
With everything going on with the NFL, the players union and the owners, don't be surprised if no NFL player is on the madden 12 cover.  With the NFLPA instructing rookies not to attend the NFL Draft this year, who knows what else they will demand.  While Madden 12 is confirmed regardless of the NFL labor dispute, the cover athlete might be somewhat unexpected.
Official Madden NFL 12 cover details are expected to be released on in Late March or April 2011.