Reading the defense correctly can give you a huge advantage in Madden 21. In the detailed video below, we go over what to look for when trying to figure out what coverage your opponent is in both pre-snap and post snap.
This is one of the most important things you can learn to take your Madden game to the next level.
While the video goes into much more detail, we can also take a look at some screenshots of what the different non-base aligned defenses look like.
We'll start out with a cover 2 zone.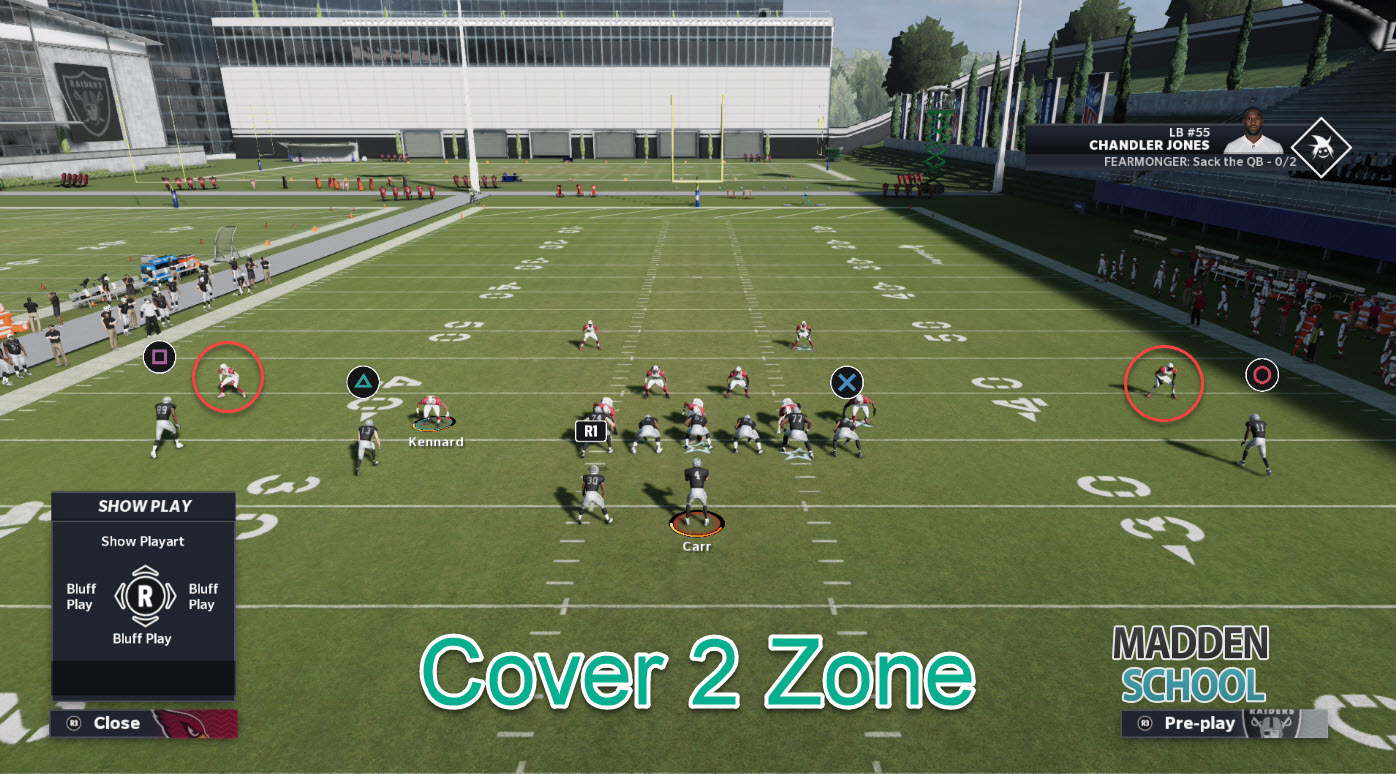 This is how a default cover 2 zone will look. Notice the positioning of the cornerbacks. About 5 yards off the line of scrimmage and lined up slightly outside of the outside wide receivers.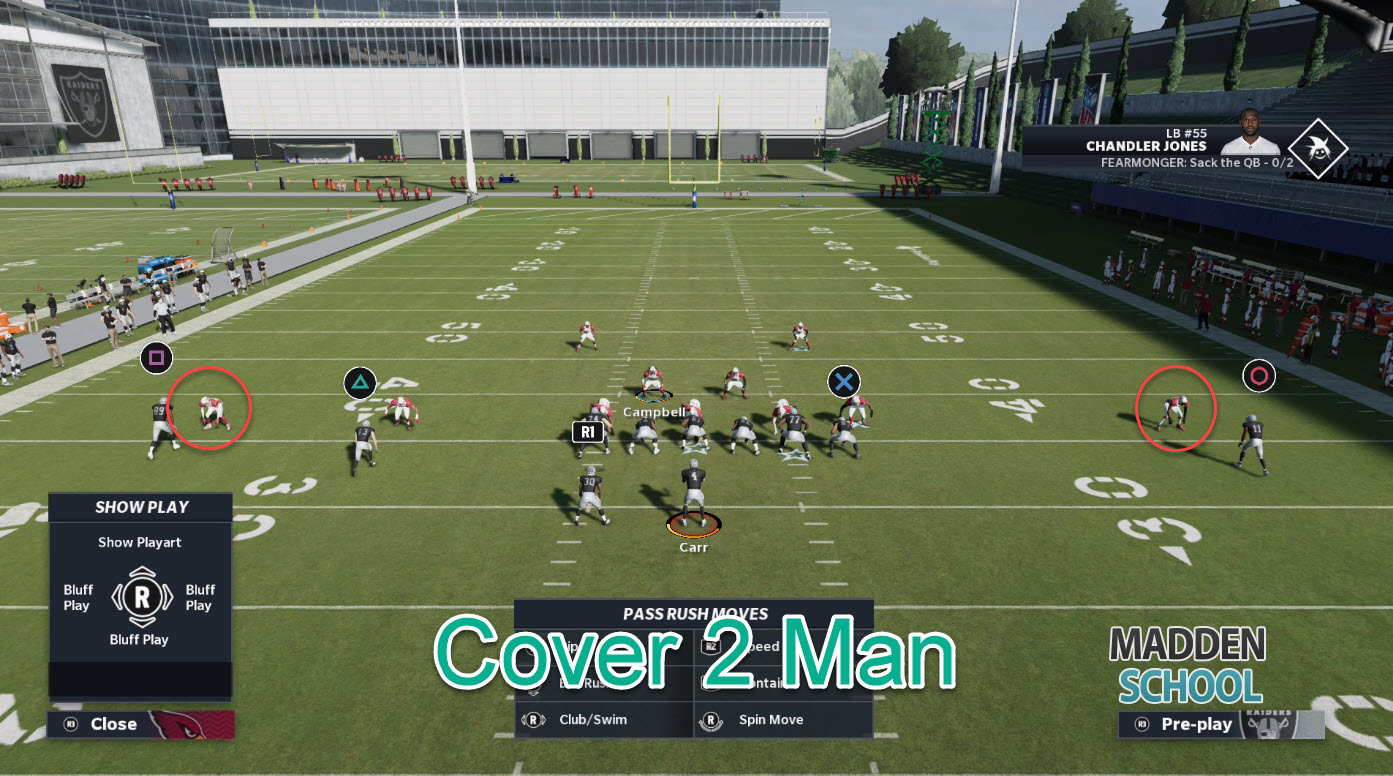 Now look how they line up in Cover 2 Man. They are pressed right on top of the wide receivers and lined up slightly inside of them.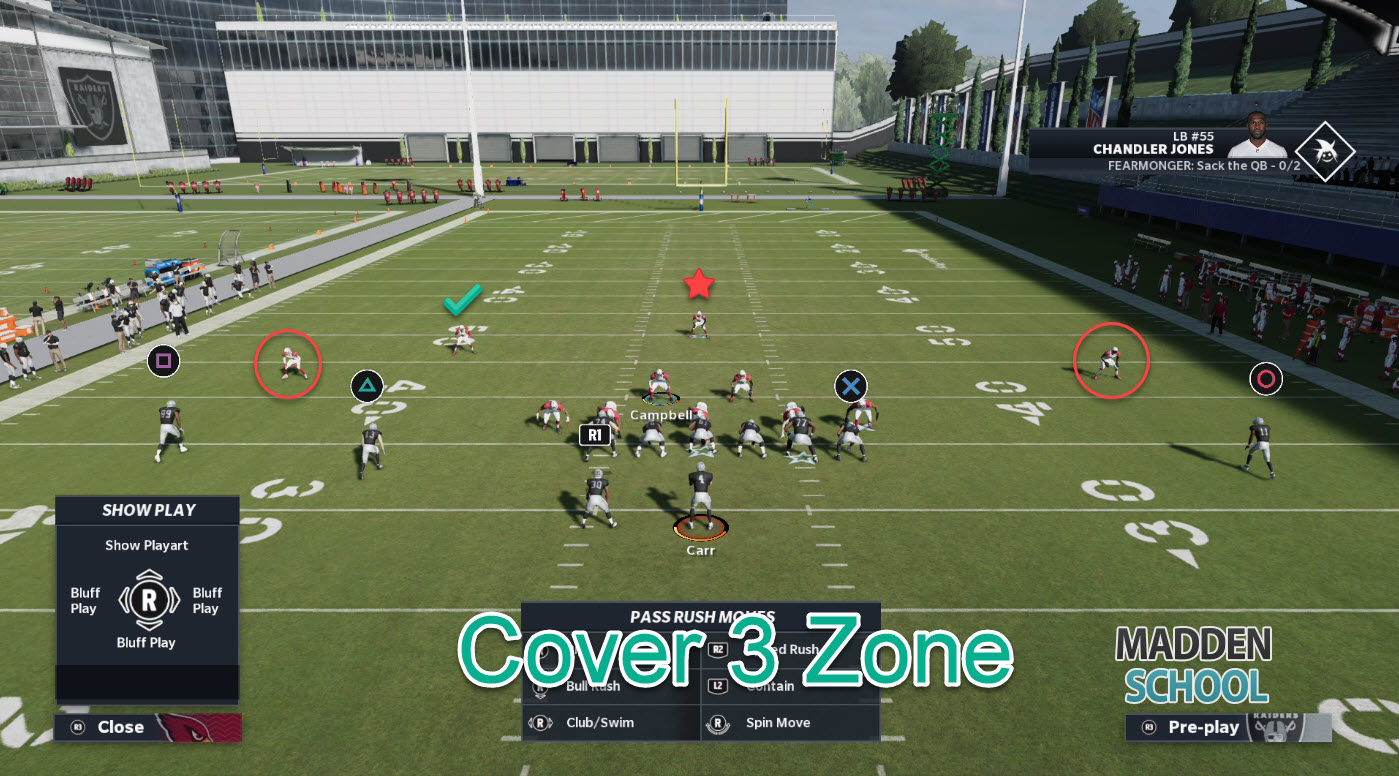 In a cover 3 zone, we can see that the cornerbacks are about 8 yards off our outside wide receivers and are directly aligned with them.
We also look at how the safeties rotate with one safety in the middle of the field.
Also check out where the other safety is with the check mark above his head. This will be important in distinguishing cover 3 from cover 1.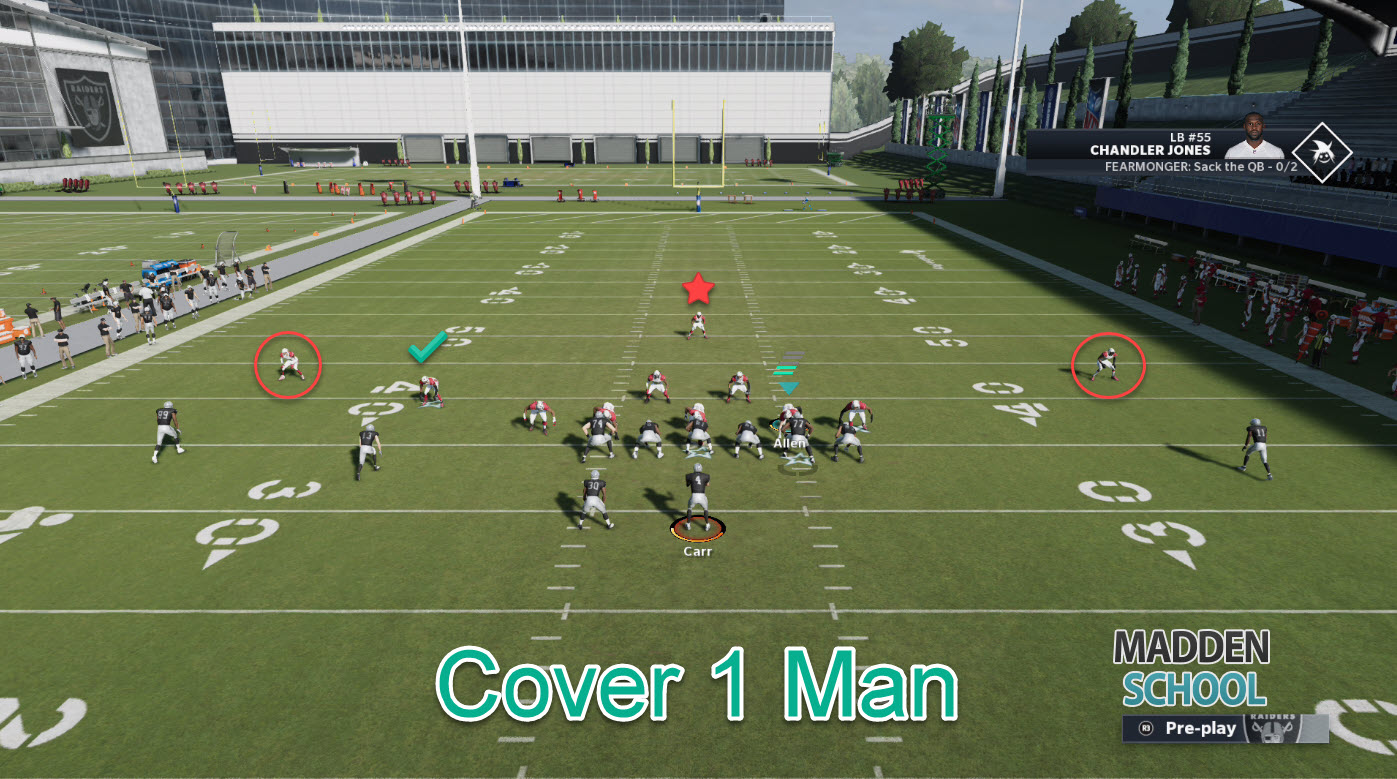 In a Cover 1 man defense, you still have the cornerbacks on the outside lined up about 8 yards off the wide receivers, and the 1 deep safety in the middle of the field.
But now notice how the other safety with the check mark above his head is lined up a little closer on the slot receiver.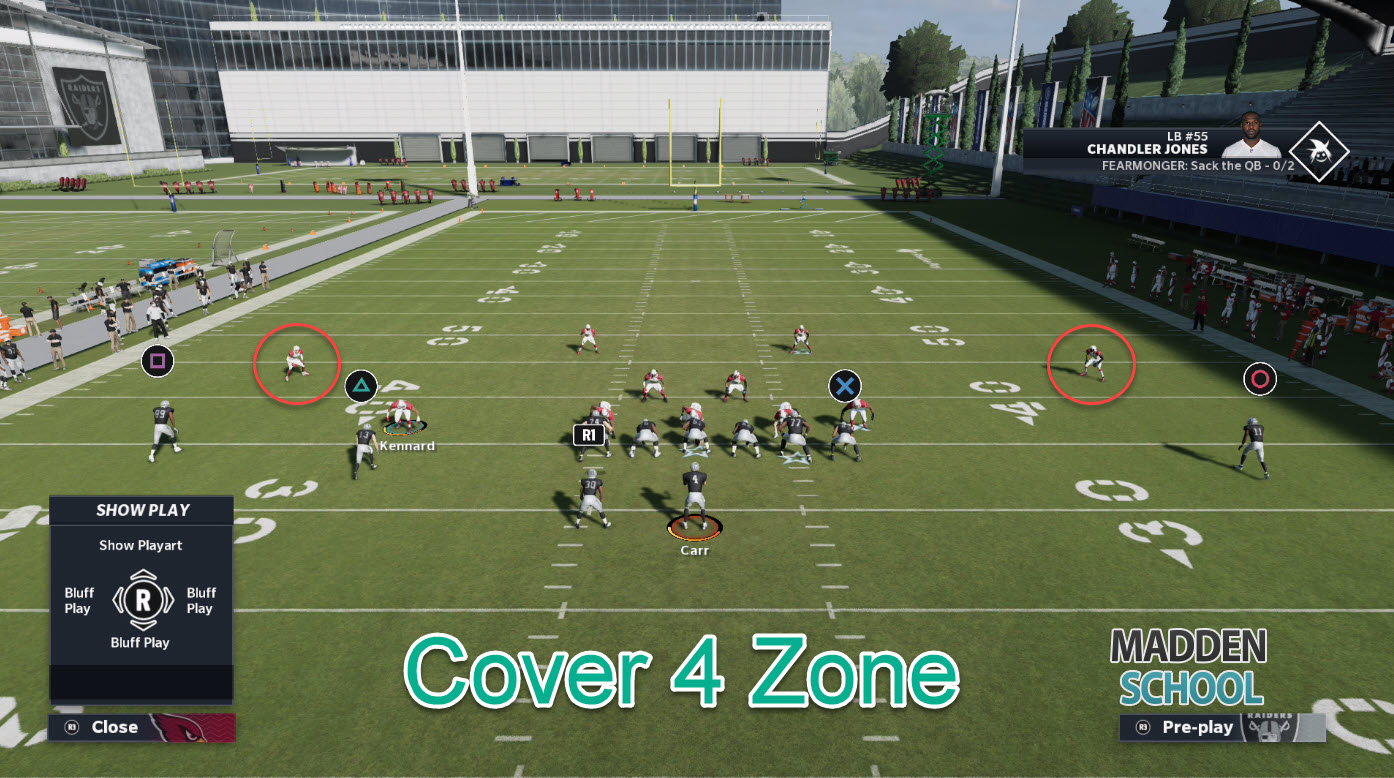 Lastly, weave the cover 4 defense with both cornerbacks lined up about 8 yards off the outside wide receivers and 2 safeties deep.
On thing that is important to be able to distinguish is whether your opponent is in cover 2 man or cover 2 zone with press coverage.
It may look the same at first glance but there is a subtle difference that can really help you.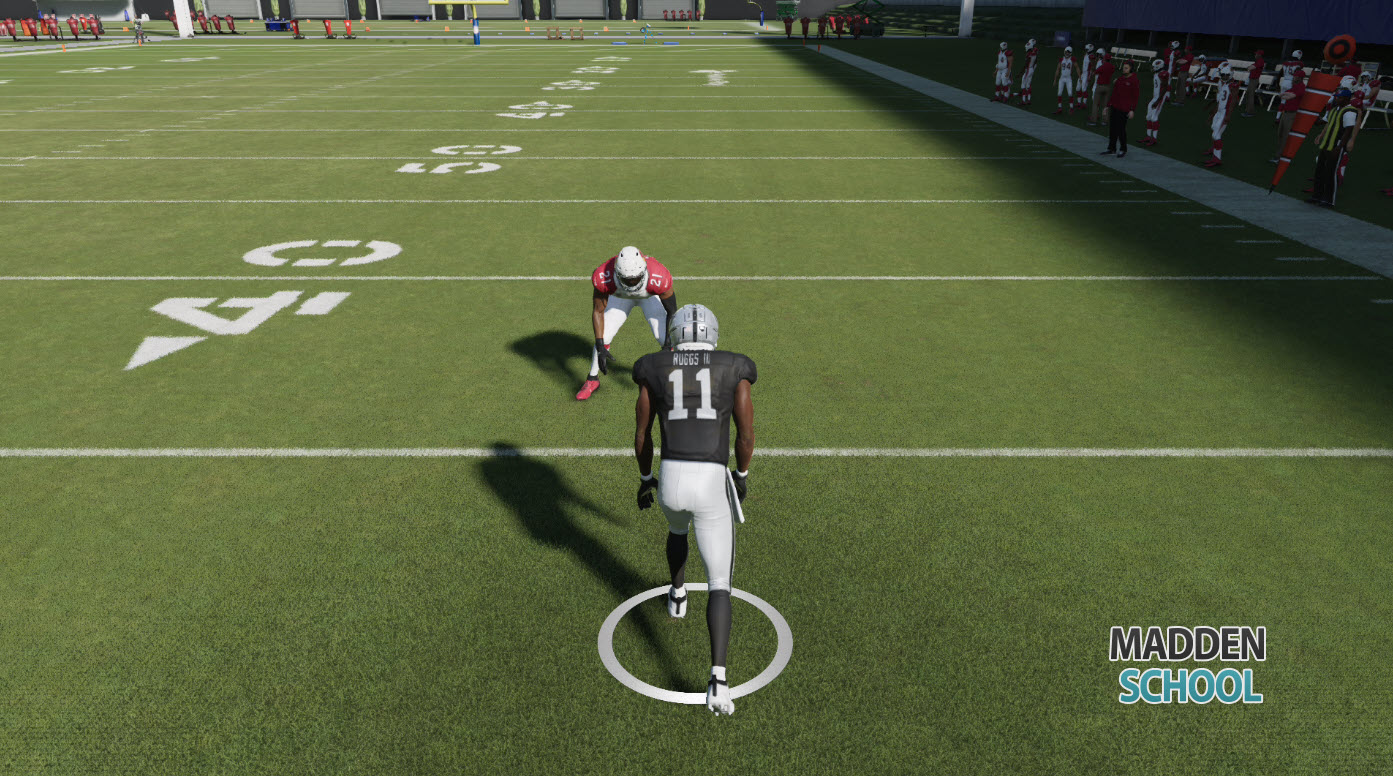 The above screenshot shows cover 2 man defense. Notice how the cornerback is lined up inside of the wide receiver.
Contrast that with the next screenshot.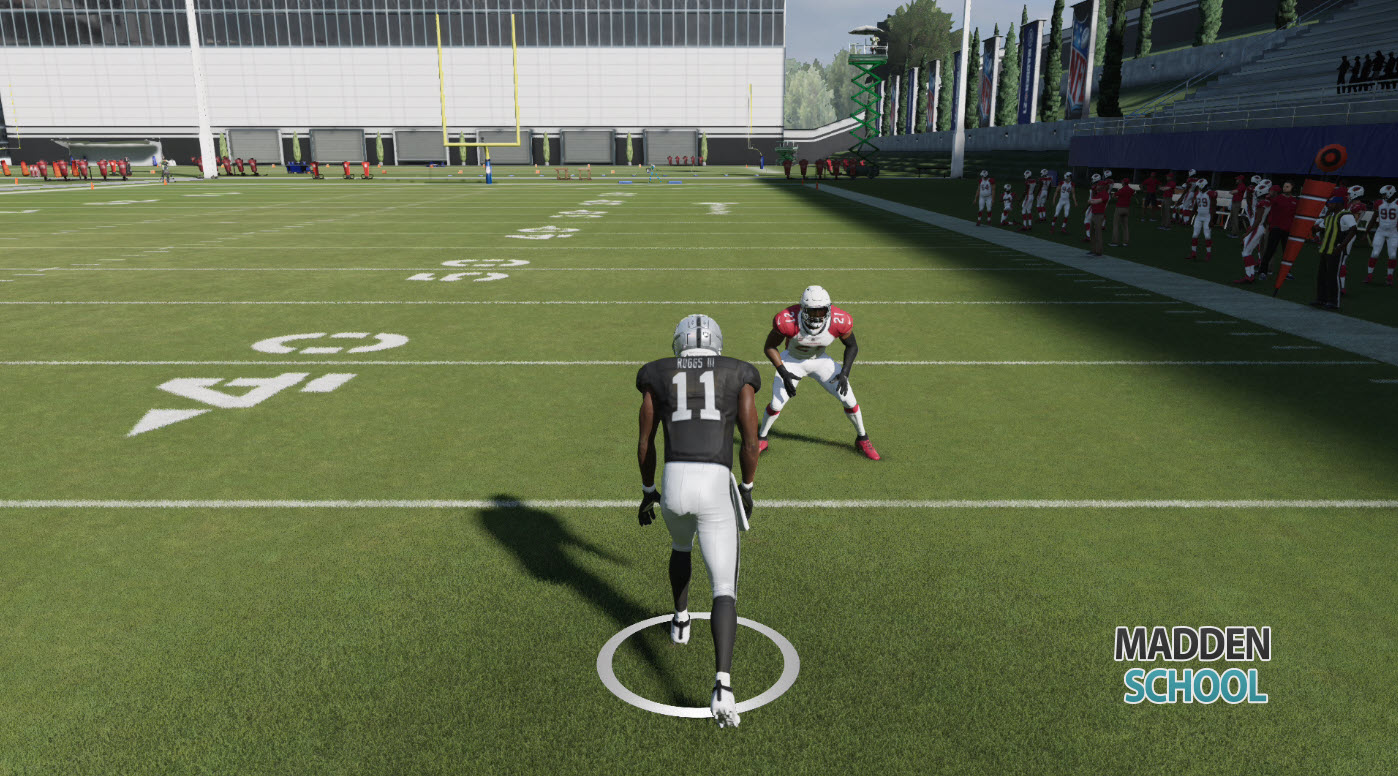 This is what a cover 2 zone looks like pressed. Notice how the cornerback is lined up on the outside of the wide receiver.
An advanced opponent will be able to shade outside with a cover 2 man look to try to mimic the look of the cover 2 zone but the cornerbacks will first line up on the inside and then move to the outside if he does that which is an easy tell.
If your opponent uses base align, it can be much harder to tell but the video at the top of the page goes over some things to look for.