Tight ends are an extremely important part of any successful offense in Madden 16.  In this free Madden 16 tip, we are going over a completely sim way to hand the ball off to your tight end.
If you run this play correctly and mix it in with the plays from our Madden 16 New England Offense eBook then your offense will be just about impossible to stop.
Madden 16 Dominant Run Play: Gun Split Close FB Inside
Playbook: Pittsburgh Steelers
Formation: Gun Split Close
Play: FB Inside
Setup: None Required
Overview: This is one of the easiest ways to get your tight end some carries.  This play works incredibly well if you have a play making tight end.
Let's break this play down frame by frame.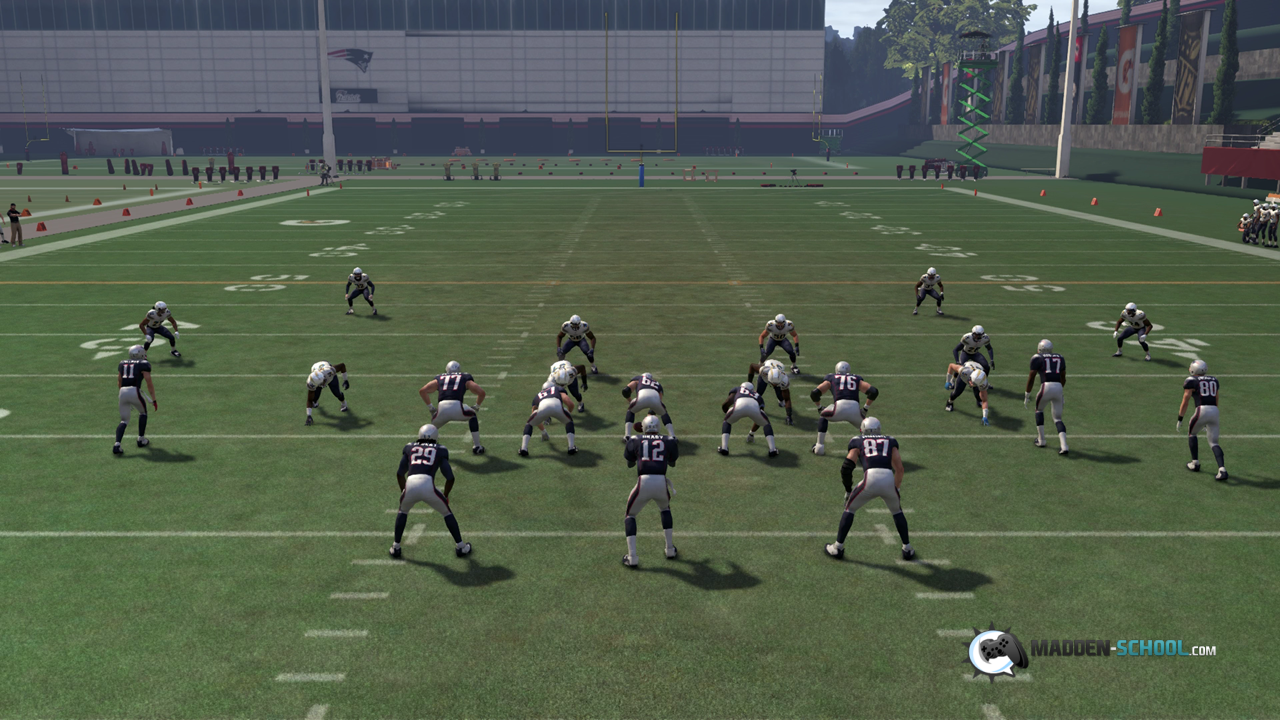 This is how the play should look before we snap the ball.  Notice that our tight end is lined up in the backfield.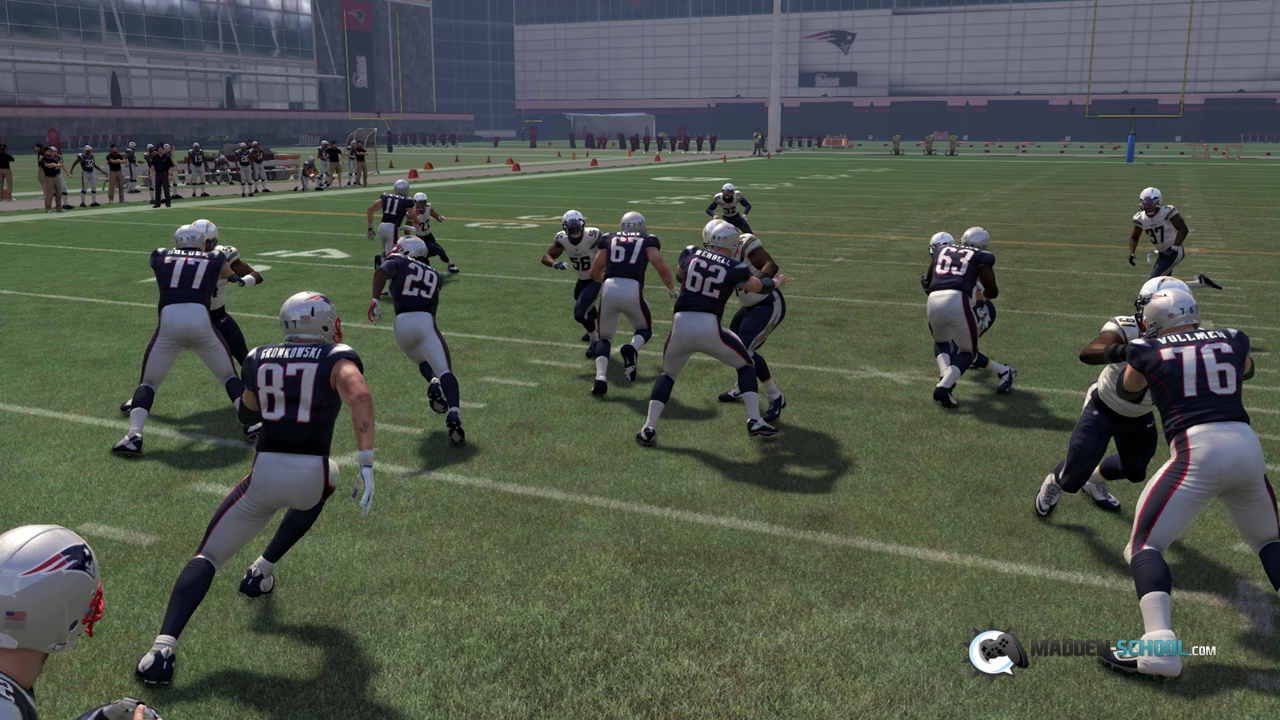 Right after we hand the ball off, you can see that the blocking is really good in front of our tight end.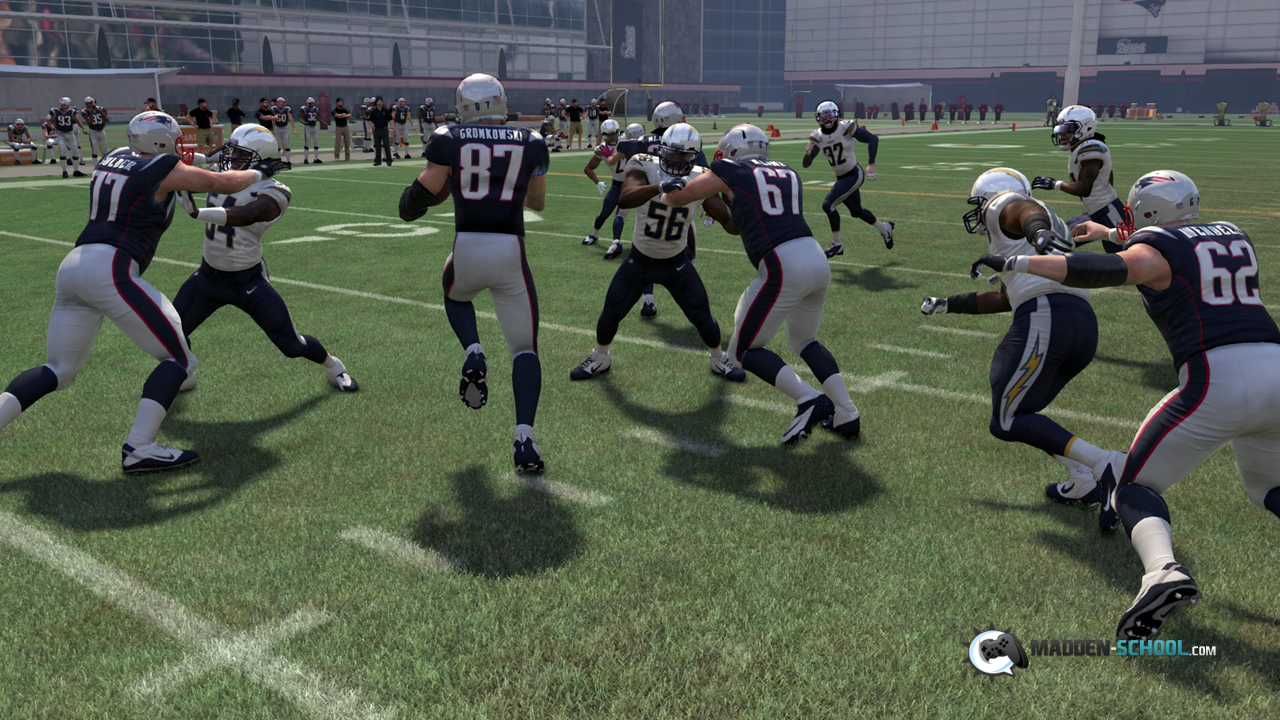 We hit the open hole.  Our runner still hasn't been touched and we are 3 yards past the line of scrimmage.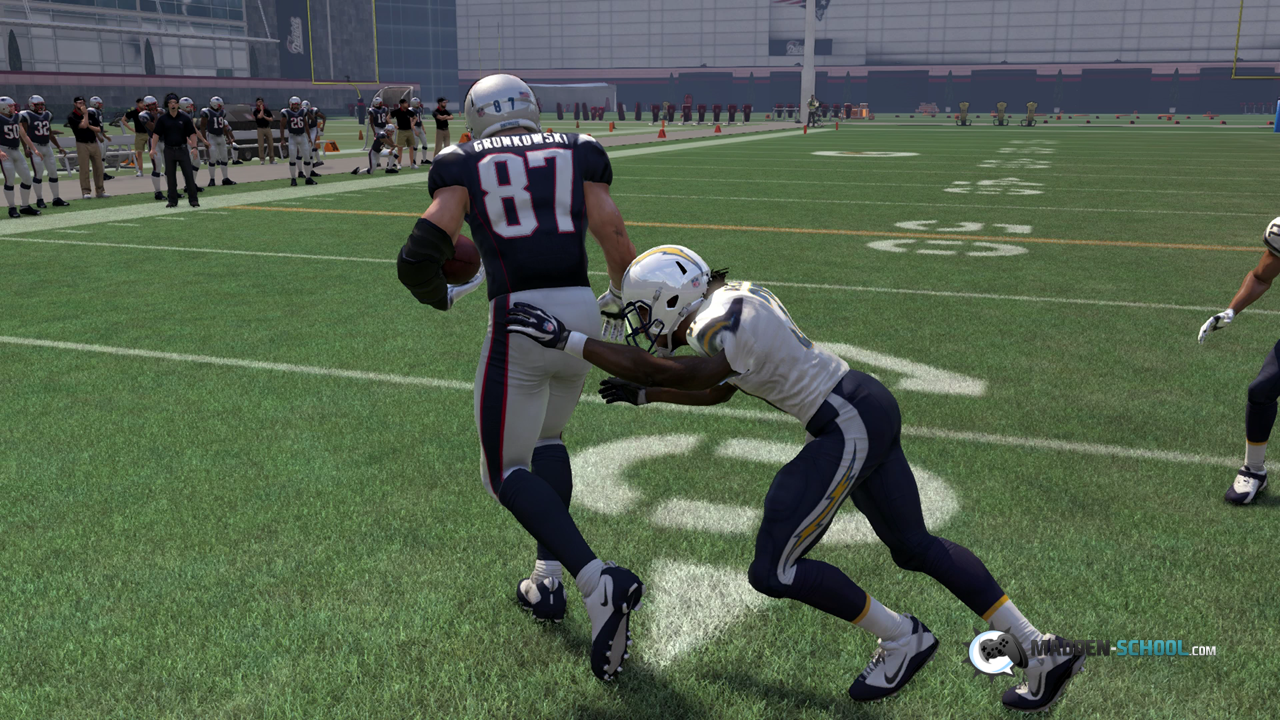 The first contact is made about 7 yards past the line of scrimmage.  We use the truck stick and just brush that defender aside.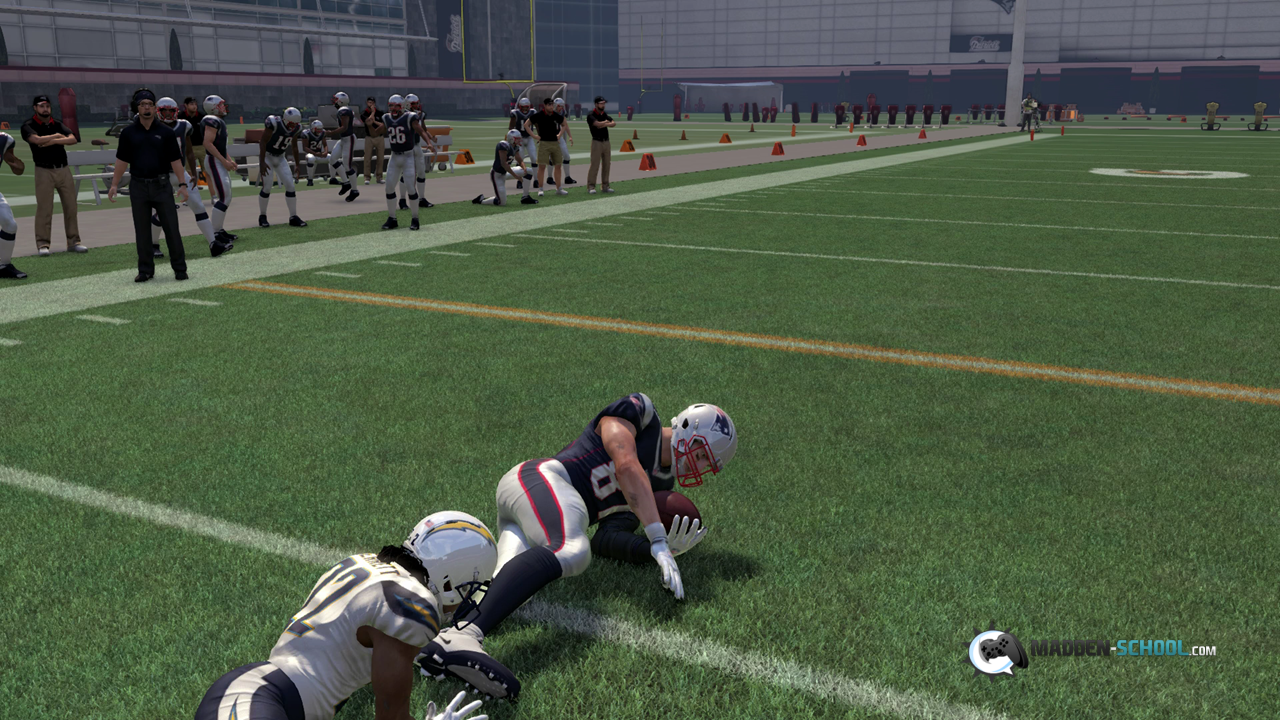 When we finally do get tackled, we fall forward for 2-3 extra yards.  Our total gain on this play was about 16 yards.

Become a Madden School Unlimited member and get every ebook, tip, and strategy we release for all of Madden 16!
[optin-monster-shortcode id="gyoxhabwti02gyr1″]