EA Sports has announced the first new information about this year's Madden NFL 18 game.
A few key highlights are:
3 Play Styles: Arcarde, Simulation, and Competitive
Powered By Frostbite Engine
Coverage Assignments
Play Now Live
Target Passing
Story Mode
New England Patriots quarterback Tom Brady is on the Madden 18 cover.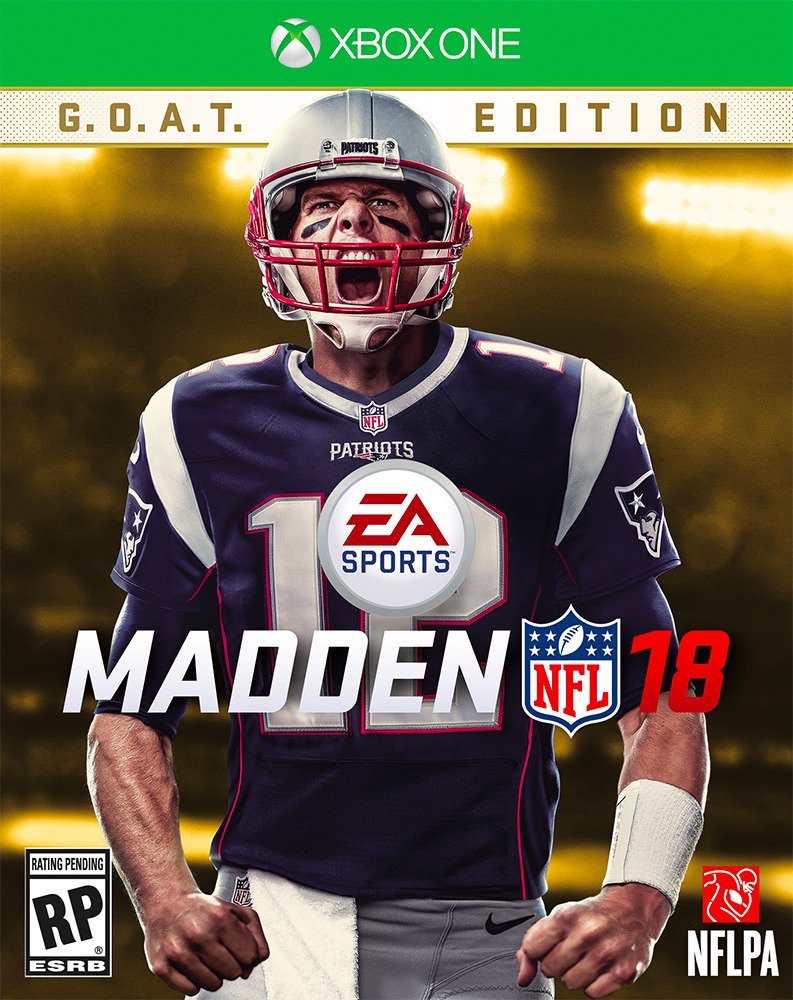 The first trailer shows off some of the new graphics and teases story mode.  It is a minute long but doesn't show very much gameplay.
Madden 18 - Official Teaser Trailer
There are 2 editions of Madden 18.  The standard edition and Madden 18 G.O.A.T. edition.  The standard edition is $59.99, while the G.O.A.T. edition is $79.99  You can get access to the G.O.A.T. edition 3 days early if you pre order it.  The G.O.A.T. edition is available on Tuesday, August 22nd, 2017 and the standard edition is available on Friday, August 25th, 2017.
Here are the full details on the differences between the two.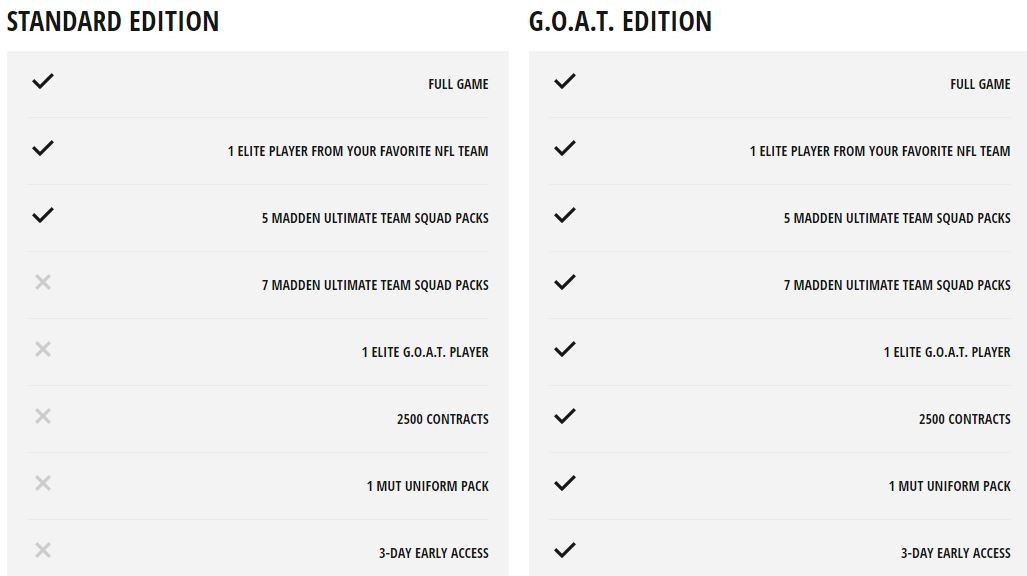 What new features are you most excited about in Madden NFL 18?  Let us know your thoughts in the comments section.