What play will you call in 3rd and short situations in Madden NFL 16?  Most of us don't yet know the answer to that question but Madden 16 designer and former NFL player Clint Oldenburg already knows what he'd do.
He would be in Green Bay Packers playbook where he'd scroll over to the Full House Wide formation and pick the play PA Packers Post.
Here is what the play-art for PA Packers Post looks like: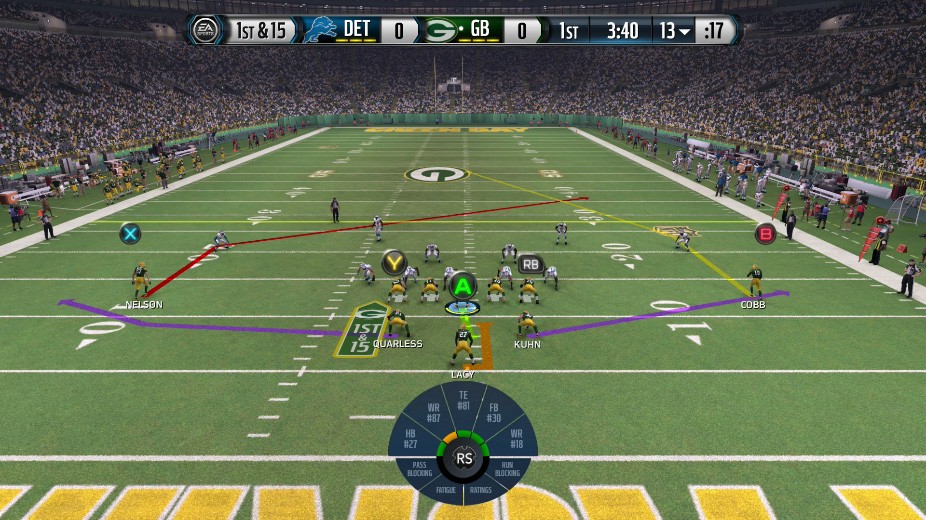 Playbook: Green Bay Packers
Formation: Full House Wide
Play: PA Packers Post
Here is what Oldenburg has to say about the play:
This is a great play to use our new "Playmaker" mechanics, especially with the Packers' Aaron Rodgers and Jordy Nelson. The play-fake gets the linebackers to bite up towards the line of scrimmage when they react to the run, and this creates a nice window for the WR post-route on the left.

Throw the ball as the receiver crosses the face of the defensive back, ideally using a bullet pass lead out in front, and the RAC catch mechanic (X on Xbox One / Square on PlayStation) to get a quick turn up the field and split the safeties for a big play. It's one of those plays that's a threat to go to the house any time its run against the right coverages.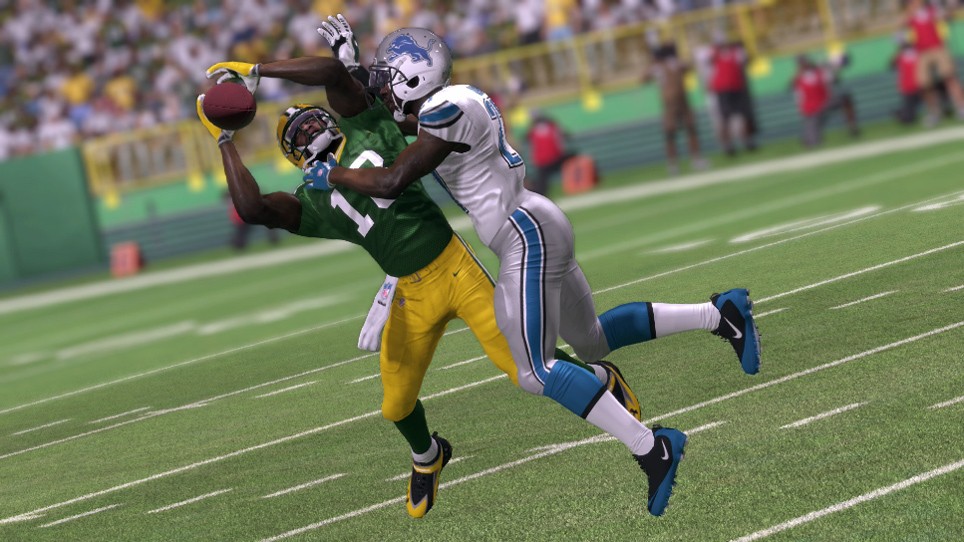 This play has 2 receivers on post routes and you should have lots of protection.  The defense may sell out on the run especially if you call it in 2nd or 3rd and short situations.
If you are interested, you can see Madden 16 creative director Rex Dickson's Madden 16 go-to play here.
You can read the full breakdown over at the EA Sports website.