We are happy to be back for our 12th Madden season! Thank you for your support each and every year, it is truly appreciated.
In our first free Madden 19 tip of the year, we are going over a 2 man route combination that gets wide open against cover 2, cover 3, and cover 4 defenses. It does an especially good job of beating cover 3 defenses deep for a 1 play touchdown.
Check it out below.
Did you know that Madden School Unlimited members already have access to our first Madden 19 eBook? Now is a great time to join!
Madden 19 Money Play: Full House Wide - PA Packer Posts

Playbook: Green Bay Packers
Formation: Full House Wide
Play: PA Packer Posts
Setup:
Motion the B/circle receiver to the left
Hot route the fullback and tight end to whatever you would like
Reads:
Against cover 3 defenses, your B/circle receiver will get wide open deep
Against cover 2 defenses, your primary read is the X/square receiver
If you read a cover 4 defense pre-snap, don't motion the B/circle receiver and you can hit him on the deep post
Overview: This play torches every common zone defense in Madden 19. The best part about it is that it is out of a run heavy formation so you can also include running plays to keep your opponent honest.
Let's take a closer look at why this play works.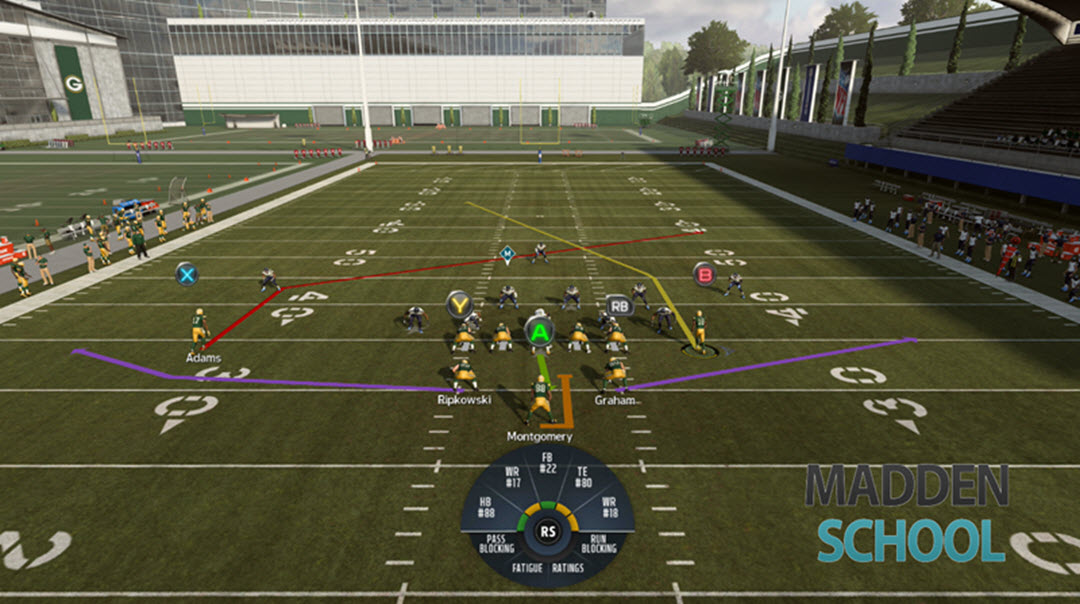 This is how the play looks right before we snap the ball.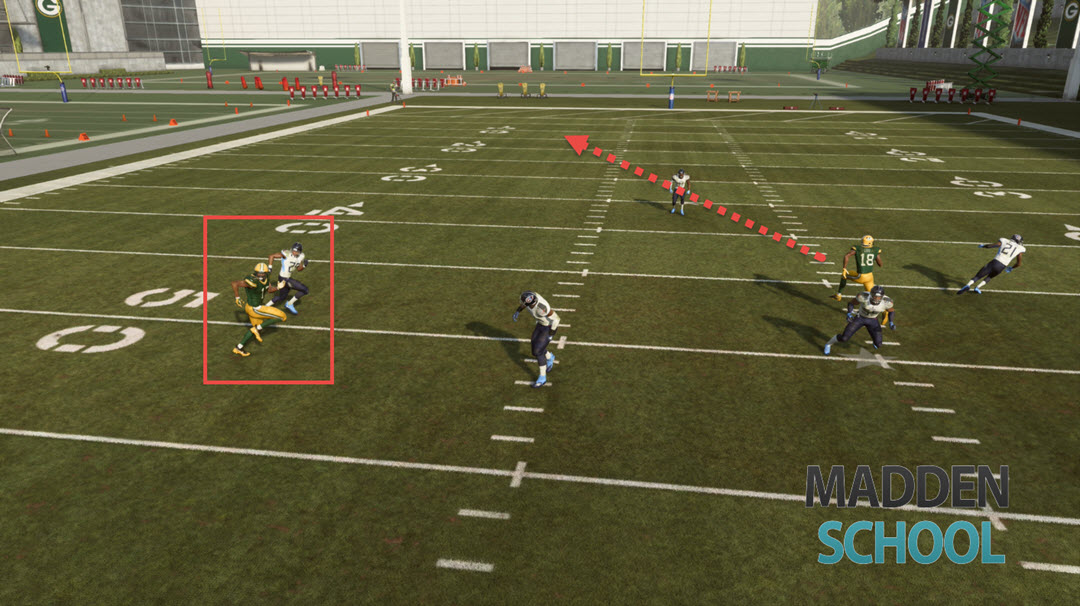 You'll notice that the cornerback on the left side of the screen follows our receiver on his post route leaving the deeper post wide open as he crosses the field.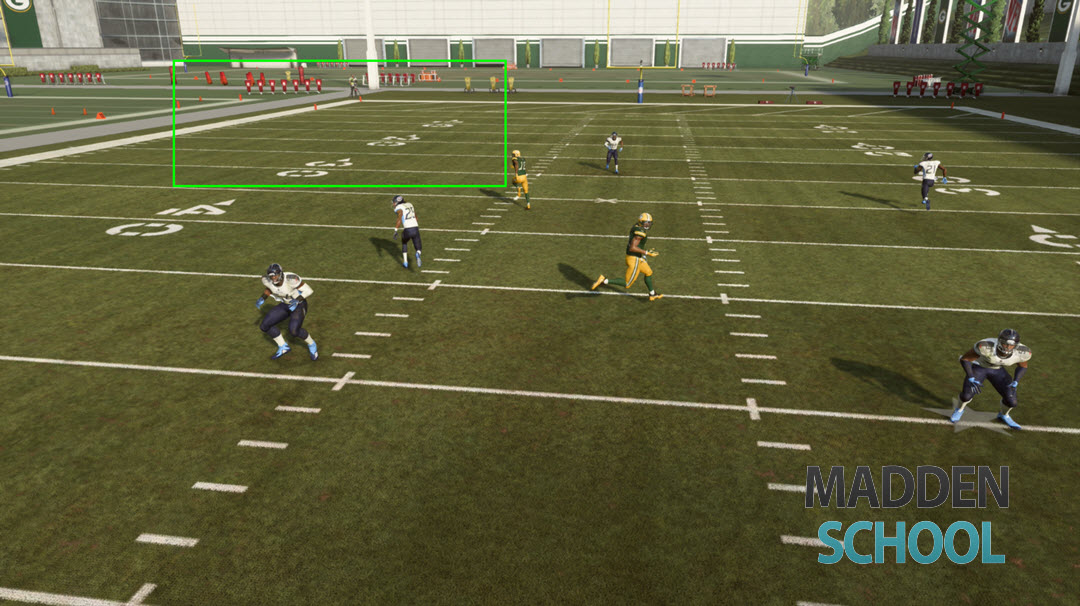 You can see how much open field our wide receiver has.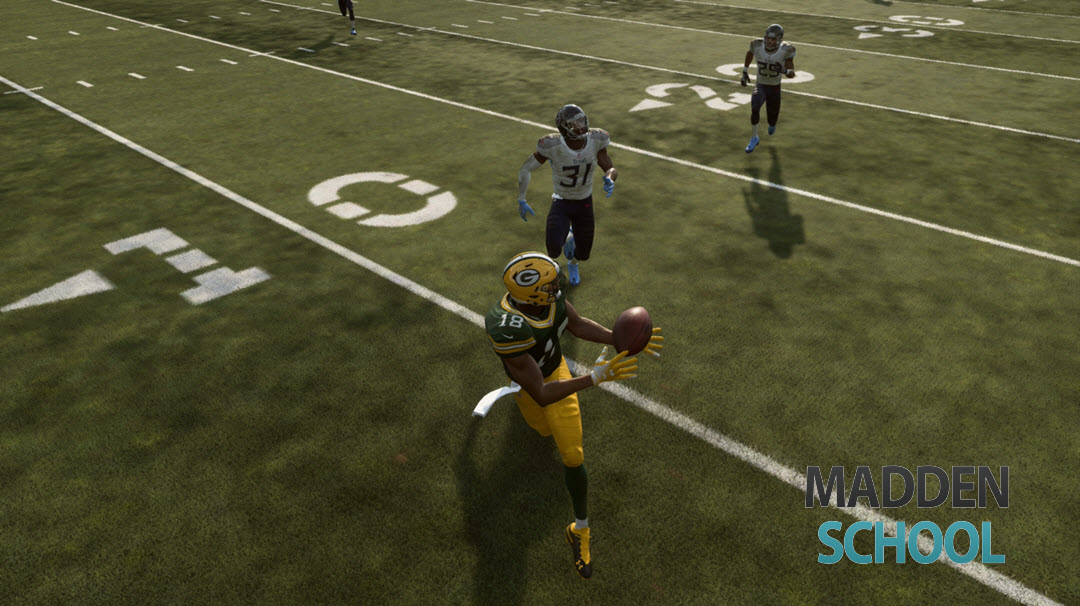 We catch it with the defenders about 3 yards away.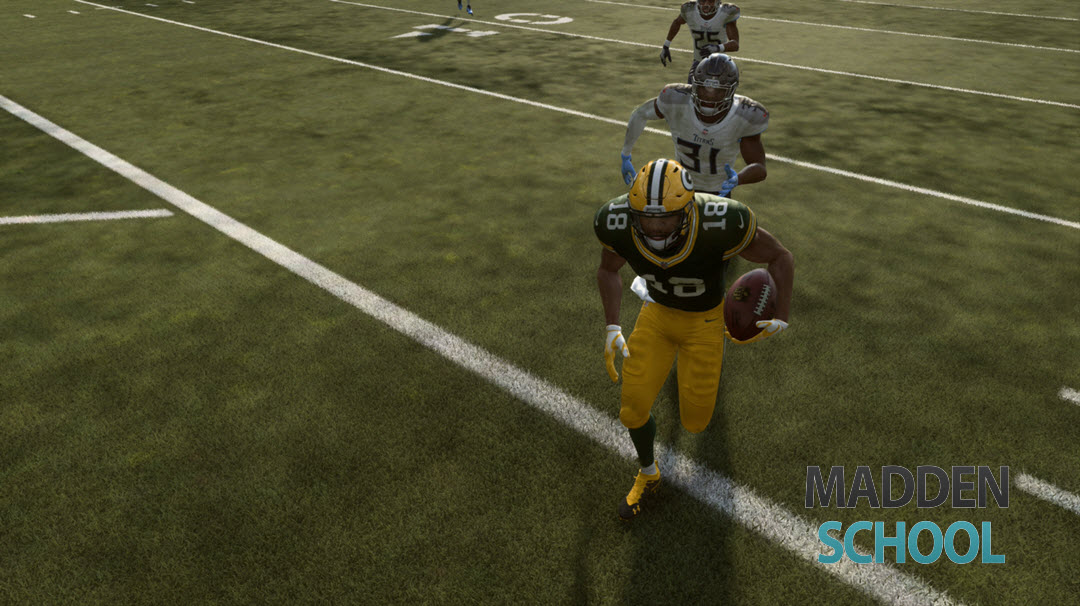 And we walk into the endzone for an easy touchdown.
If you enjoyed this free tip, you will love Madden School Unlimited! You get all of our Madden 19 guides, tools, and money plays for only $59.99!