Now that the NFL season has come to a close, speculation for Madden 22 is starting to pick up. One of the most important decisions for next year's game is which NFL player will be the cover athlete.
There are lots of great options and plenty of deserving players but we've put together a list of the top 5 players who we think might make their way onto the Madden 22 cover.
Green Bay Packers QB – Aaron Rodgers
The most obvious choice for the Madden 22 cover is reigning NFL MVP Aaron Rodgers. Surprisingly, Rodgers has never been on a cover of Madden even though for the last decade he has consistently played at a very high level.
It makes a lot of sense that a big name player, playing for a big name franchise, at the most important position in the NFL would be the perfect fit for the Madden 22 cover.
As it stands right now, Rodgers has to be the odds on favorite for the Madden 22 cover.
Tennessee Titans RB – Derrick Henry
If EA decides to really highlight the running game in Madden 22, Titans RB Derrick Henry would be a great choice for the cover.
All it would take is for Madden 22 to introduce a new stiff-arm, trucking animation, or some sort of other power run feature and Henry would be the guy.
It is incredibly rare for a running back to run for 2000 yards in a season and with running backs becoming less and less important in most NFL teams' offenses, this could be one of the last good opportunities to put a featured back on the cover.
Look for Derrick Henry to be a strong contender to grace the cover.
Buffalo Bills QB – Josh Allen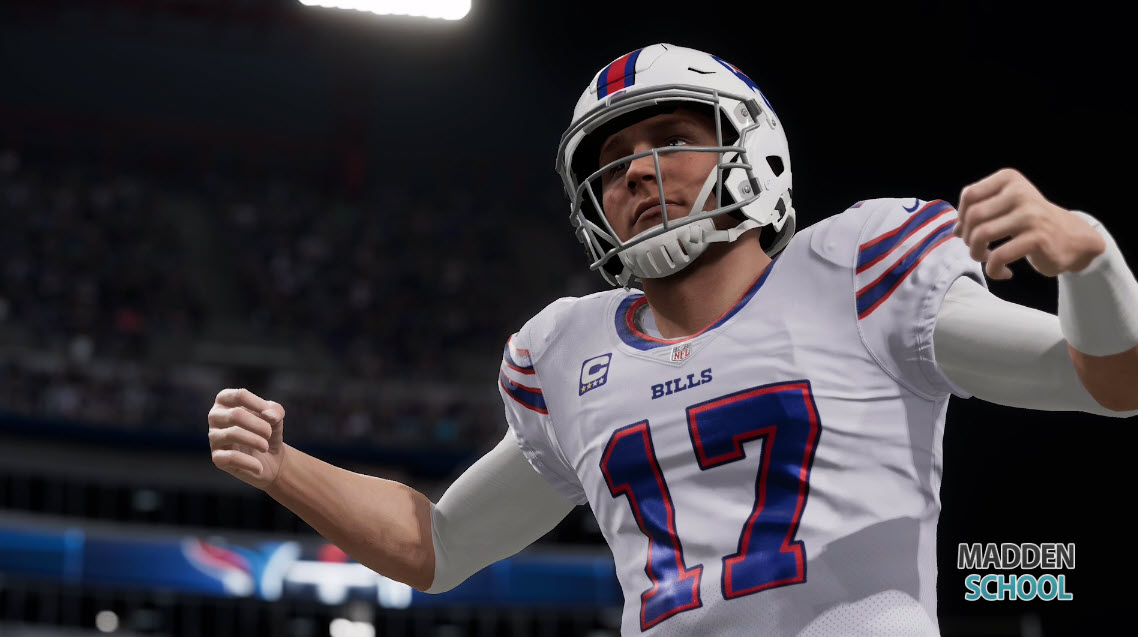 Bills QB Josh Allen may not be as big of a name (yet) as some of the other stars on this list but if we look at the last couple of Madden cover athletes, it is clear that EA Sports loves to pick young up and coming QBs who just had breakout seasons.
In Madden 21 it was Lamar Jackson, and in Madden 20 it was Patrick Mahomes. If they decide to follow that same formula, Josh Allen makes a ton of sense.
He may be a bit of a darkhorse pick, but don't be surprised if Josh Allen is on the Madden 22 cover.
Seattle Seahawks QB – Russell Wilson
Russell Wilson has been so good for so long that many people just assume he has been on a Madden cover but surprisingly he hasn't been.
Wilson just won the Walter Payton man of the year award which honors a player's volunteer work, charity work, and excellence on the field so it may be a good PR move to give it to a guy who is performing not only on the field but off it as well.
Wilson is a safe choice and one of the top contenders for the cover this year.
Los Angeles Rams DE – Aaron Donald
Aaron Donald has been a mainstay in EA's exclusive 99 overall club for years. Through roster updates and multiple releases of Madden games Aaron Donald is always up there at the very top of the ratings.
If any kind of new defensive feature is announced for Madden 22, what better player to be on the cover than Aaron Donald?
It might be a bit of a longshot since no defensive player has been on the Madden cover since Richard Sherman in Madden 15 but if EA Sports decides to go defense this year, Aaron Donald is a great bet.
There are plenty of other deserving players who aren't on this list. Who do you think will be on the cover of Madden NFL 22? Let us know your thoughts in the comments section below!