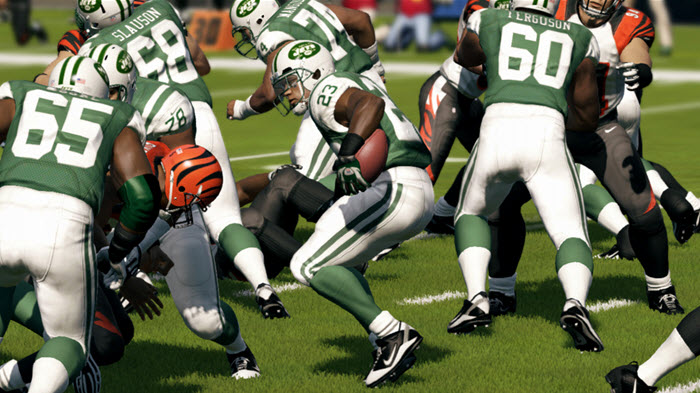 Every August a new Madden game is released and millions of passionate Madden fans take to the virtual gridiron.  Each game is a little different and because of that new tips and strategies must be developed for each individual game.  However, there are a few universal Madden tips that have worked dating back for 20 years.  For some of the more experienced gamers out their, these strategies might seem obvious, but they may help others in their quest for Madden 13 dominance.
Play to your team's strengths - If you like to use the Green Bay Packers, you should choose a playbook that fits their playing style and personel.  A team like the Packers shouldn't be used to run 70% of a game.  Instead you will want to use their talent at quarterback, wide receiver and tight end to cause matchup problems for the defense.
Develop a scheme – The most common reason people lose in Madden is because they go into a game calling random plays and hoping for the best.  You should have a scheme that you know works and have specific plays ready for specific situations.
Speed and height are king - Speed and height have historically been 2 of the most significant factors when determining the best players in Madden and it will be no different in Madden 13.  When you look back at the best players in Madden history, you don't think about the players with good awareness or excellent tackling.  You think about the fast and explosive type of player like Calvin Johnson.
Get comfortable with a team – Trying to use all 32 teams is a recipe for disaster.  Choose 1-3 teams to use at all times.  Doing this will allow you to get comfortable with a team's strengths and weaknesses.  You will figure out which throws your team's quarterback can make and which he can't.  If you switch teams all the time, you will lose that familiarity and it will be much harder to compete at a high level.
There are only a few weeks left until Madden 13 comes out.  Hopefully you will keep these basic tips in mind when you pick up your copy of the game.  If you are looking for more tips to improve your skill level, check out our madden forum.