In today's free Madden 23 tip, we are going over one of the best run plays in the game. There is no setup required and if you can often catch your opponent off guard with it and break a big run.
Check out the full breakdown below!
Playbook: Jacksonville Jaguars
Formation: Gun Trey Open Offset
Play: 5 6 Trap
Setup: None required
Overview: This is such a simple run play but it can be incredibly effective. You'll want the fastest running back on your team subbed in because every time you call this play it has the potential to be a touchdown.
Let's take a closer look at how this works!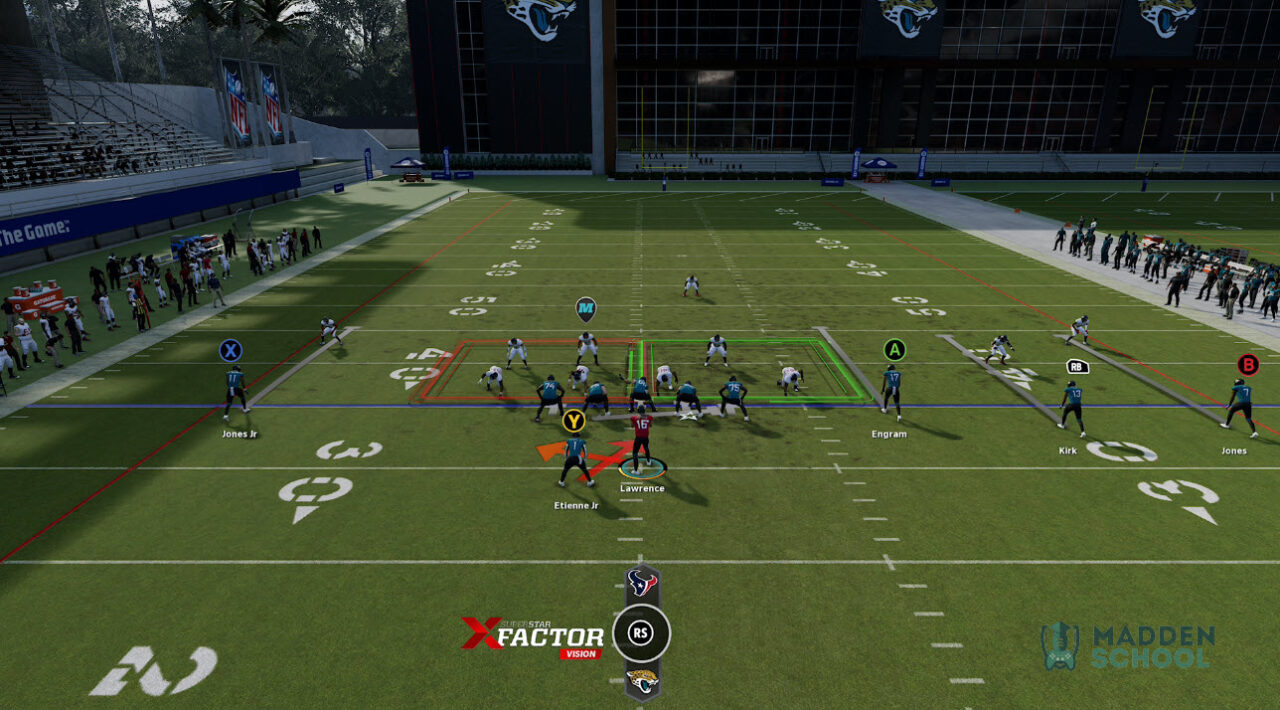 This is the play art and the kind of look you'll want to see from the defense before you snap the ball.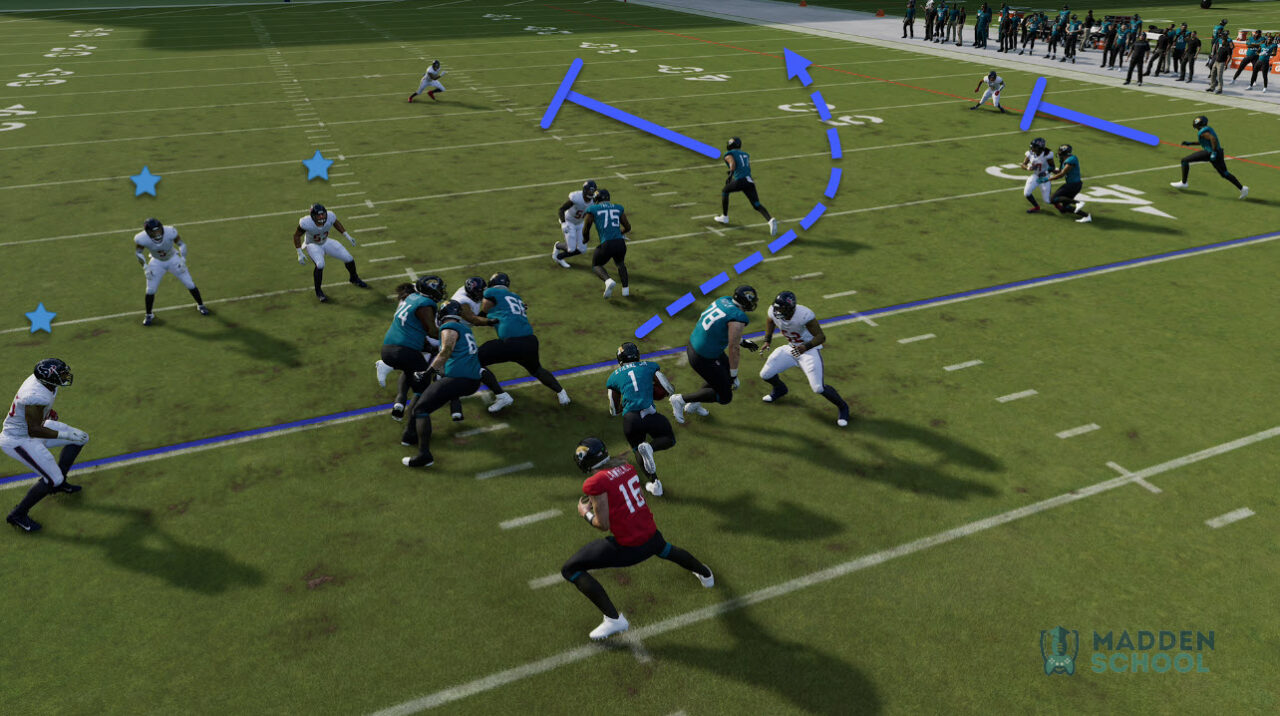 Immediately after we hand the ball off we can see 3 defenders that are completely out of position. As long as our blocks hold up, we should get a huge gain.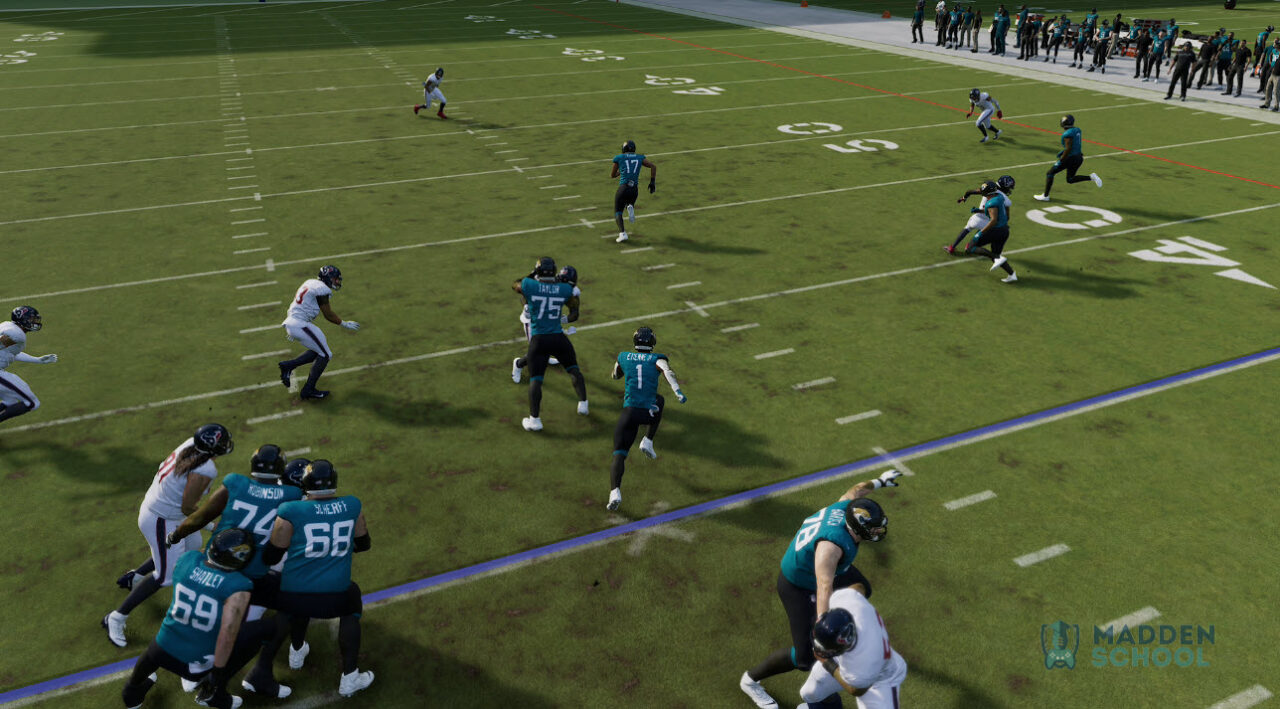 As we make our way through the hole, we can see the blocks are mostly holding up.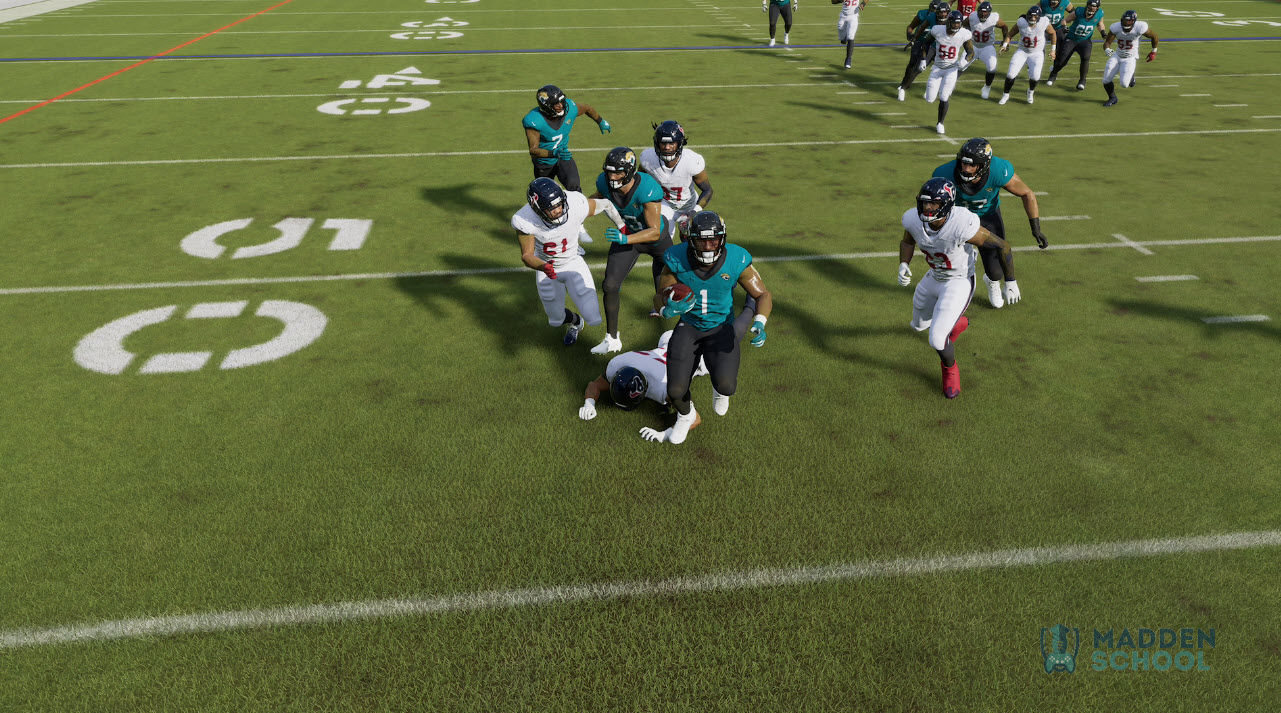 Once we get past our blockers it just turns into a foot race.
Want our absolute best Madden 23 plays and schemes? Join Madden School Unlimited today!