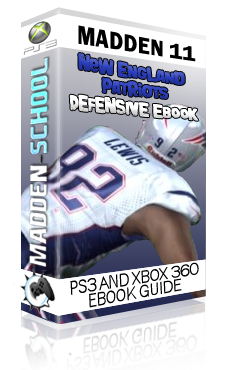 For those of you who haven't already checkout out the Madden-School.com New England Defensive eBook, we decided to give you a second look at it.  It is filled with nano blitzes, coverage plays, and plays to generally confuse your opponent.
The video below showcases the pressure you can get with our madden 11 defensive ebook.
Pretty much if you want to get instant pressure on your opponent and leave him confused, you need to pick up a copy of this ebook. Only $24.99, delivered instantly to your email.