League commissioners will now have more control over their franchises! In an update coming tomorrow, January 7th, commissioners will now be able to undo free agent signings, override certain settings for gameplay, set new draft rules, and implement how often a player can call a specific play in their league.
It's a lot to go over but we'll cover all of those things in more depth below.
Let's start with undoing free agent signings.
There are times when a specific player is off-limits in a franchise mode because of a team ownership change in your league or a user who wasn't able to re-sign a player they should have.
Now a commissioner can just go into the transaction log, click on the signing you want to revert and send the player back the free agency.
Commissioners can also toggle settings like heat seeker, ball hawk, and switch assist.
This is a small change but it can be a way for commissioners to even the playing field for some users who don't know what they are doing.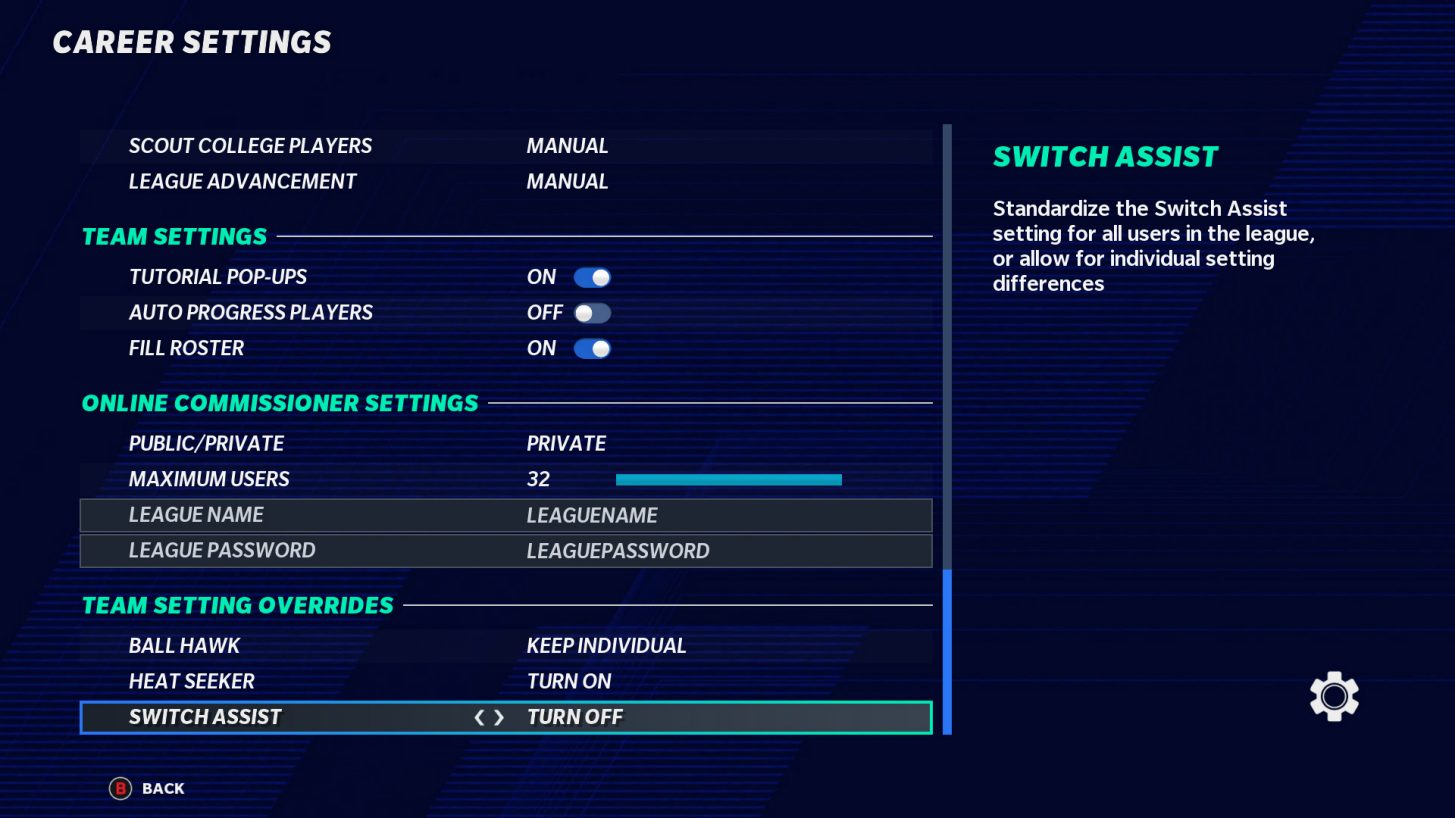 Another addtion that commissioners can look forward to is the ability to set any user on auto-pilot during the offseason rookie draft.
In the past, a user had to set himself on auto-pilot in order to be automatically skipped during the draft. Now a commissioner can pick up on a user who isn't in attendance and instead of having to manually skip him, he can just set him to auto-pilot.
This should be a big time/headache saver for commissioners.
The big change from this update is the ability to limit how often a play is called.
This is done via 2 settings; Playcall cooldown and playcall limit.
Playcall cooldown allows commissioners to set the number of plays that need to be called before a user can call a previously called play.
Playcall limit allows commissioners to set the amount of times in a game a player can call the same play before it is locked from further use.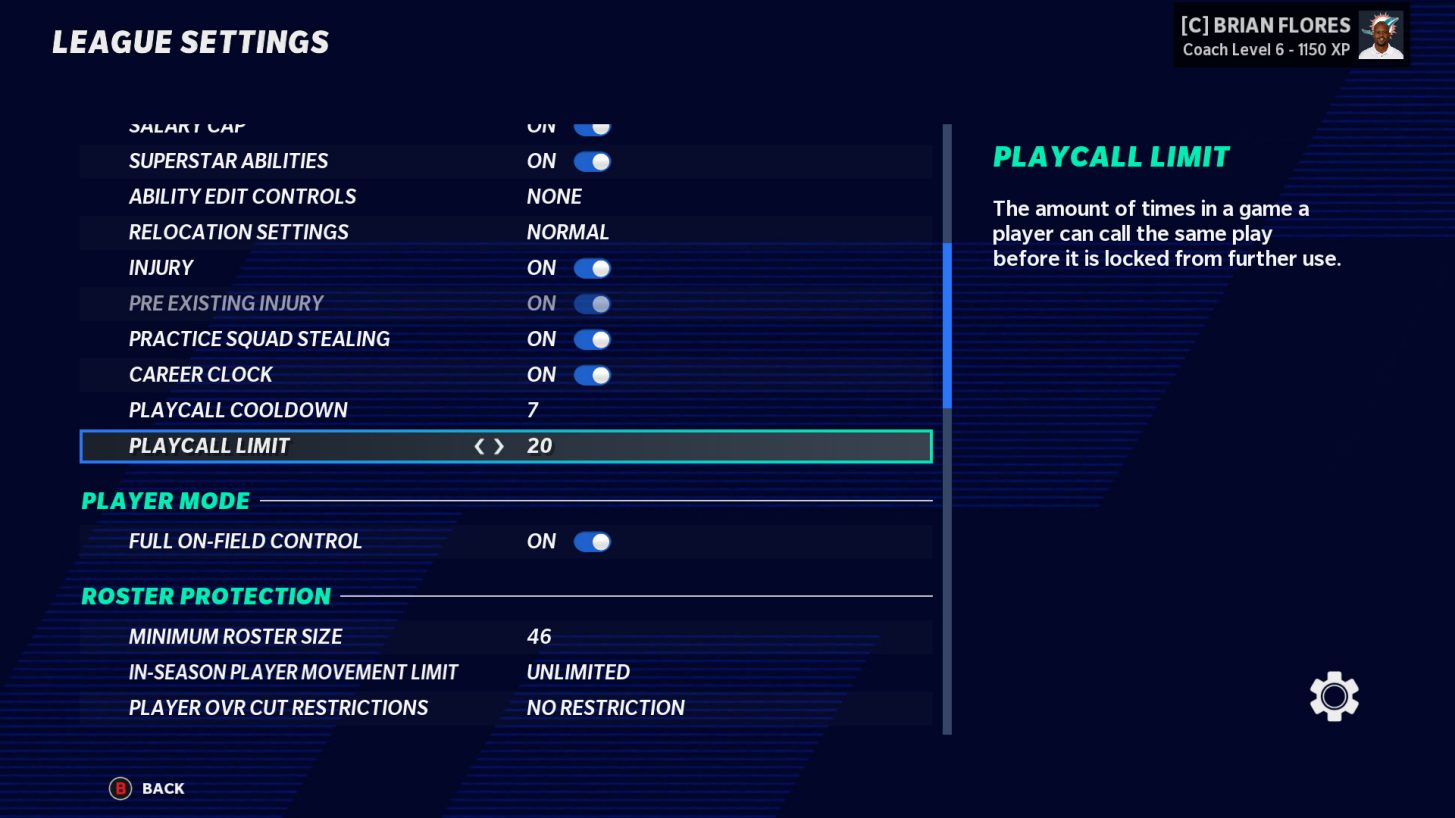 This will be a huge addition for "sim" style leagues. "Competitive/freestyle" leagues don't have to turn on or set these limits if they like the way their league currently is.
Superstar and X-Factor customization can now be controlled by a commissoner. In the last franchise update, EA allowed players to easily pick their abilities. Now commissioners have a way to limit it.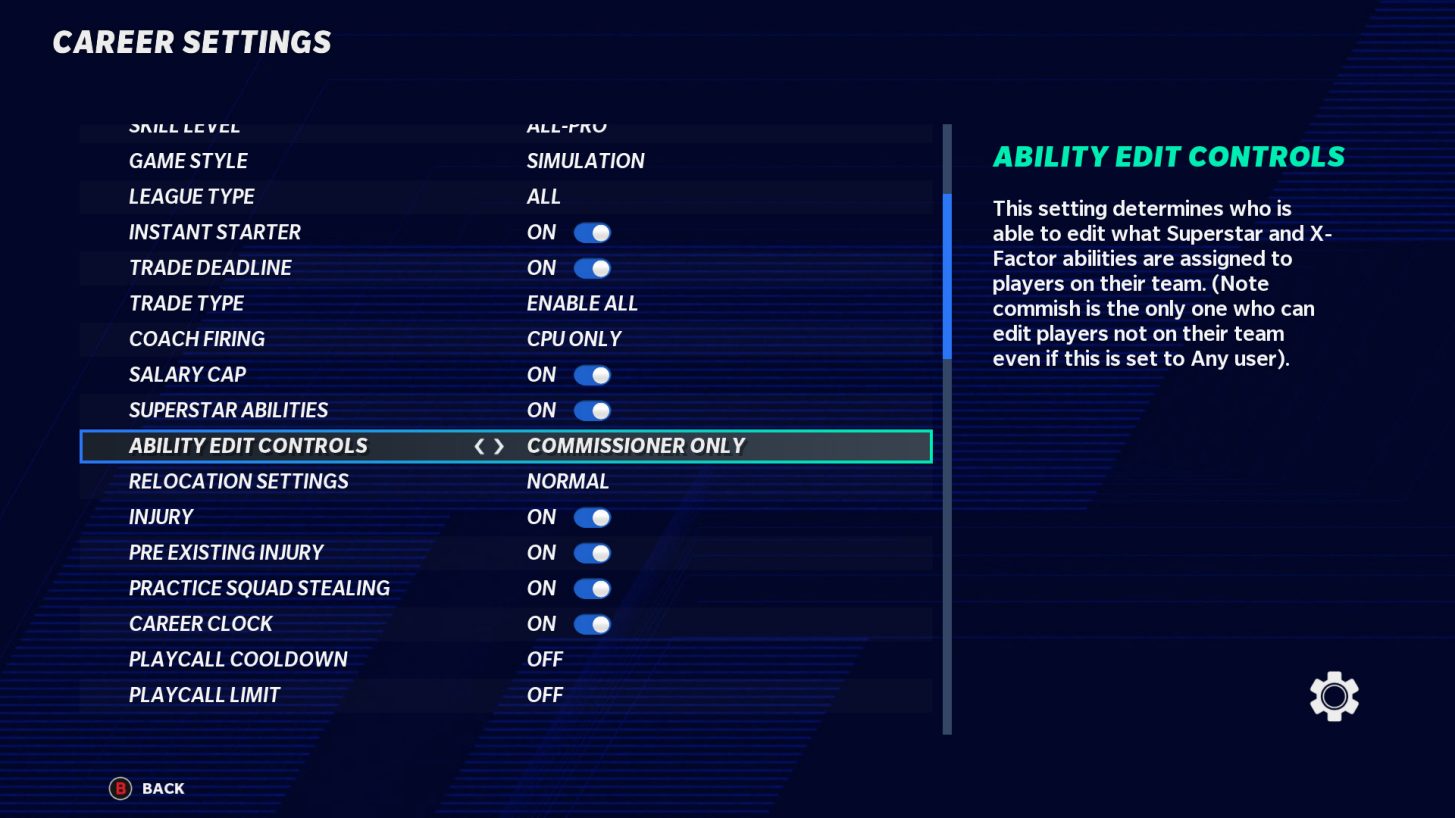 These updates will be live soon on PlayStation 5, XBOX Series X/S, PlayStation 4, and XBOX One.
What do you want to see in future franchise updates? Let us know in the comments!