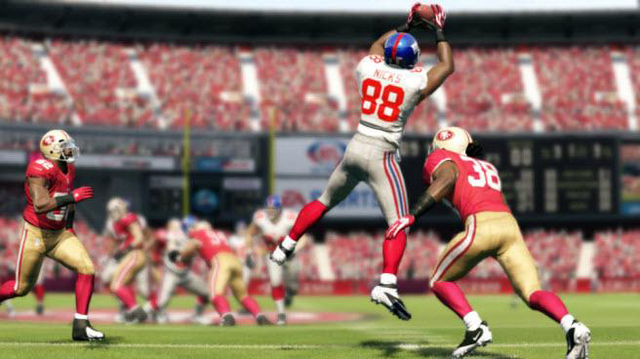 The wait is finally over! The Madden 13 demo will be released on August 14th 2012 on both the XBOX 360 and the PlayStation 3.  It will feature 2 matchups from the NFC with the Washington Redskins playing the Seattle Seahawks and the San Francisco 49ers playing the New York Giants.  It should give us our first real look at Madden 13 and could have a dramatic impact on sales.
The biggest feature that will be tested in the Madden NFL 13 demo is the new physics engine.  If it plays well, look for Madden 13 to be one of the best selling sports video games of all time.  If it is below expectations, it could be a dissaster for EA Sports.  However, from all the videos we have seen so far of Madden 13, we are confident it will be awesome.
The full version of the game comes out 2 weeks later on August 28th, 2012.
Are you happy with the demo matchups?  Who would you rather see in the Madden demo?  Let us know in the comments section.