EA Sports traditionally updates which players have superstar (and x-factor) abilities once or twice a year.
Today they released a title update which featured a bunch of players getting new abilities as well as some who had their abilities removed.
We've got the full details below!
New X-Factor Players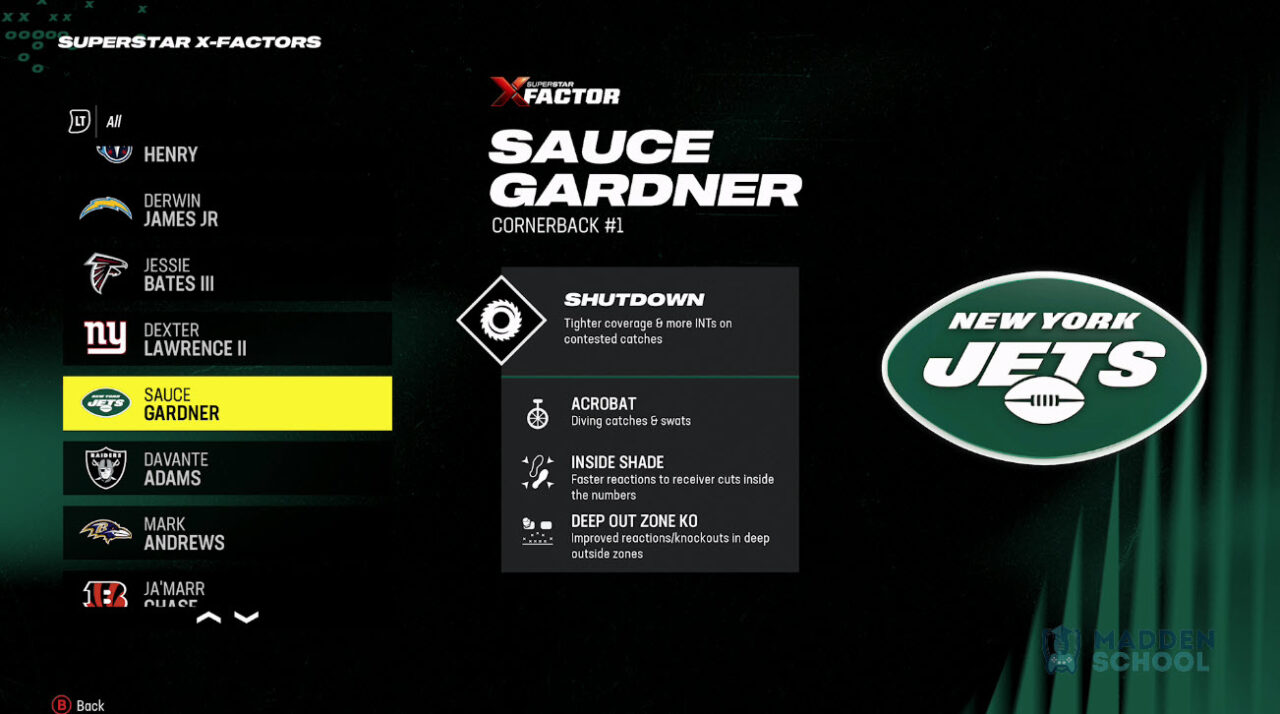 Jets – Ahmad "Sauce" Gardner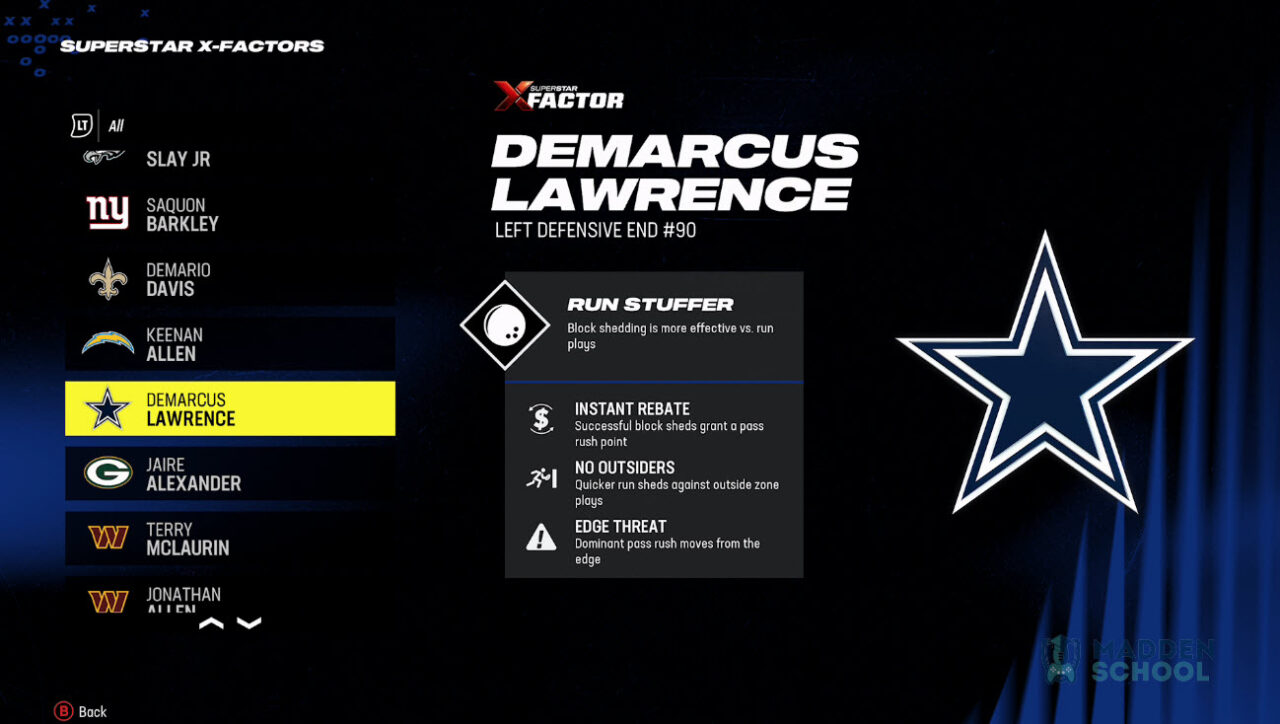 Cowboys – DeMarcus Lawrence
Run Stuffer (X-Factor)
No Outsiders
Instant Rebate
Edge Threat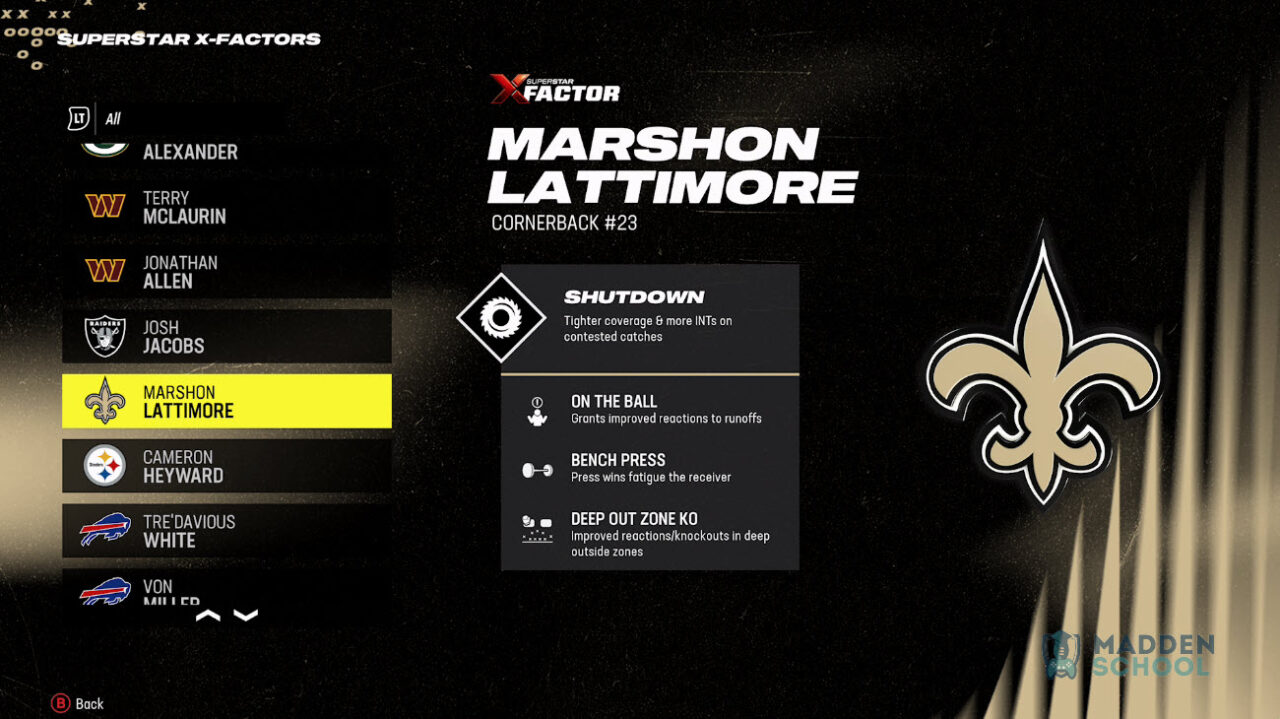 Saints – Marshon Lattimore
Shutdown (X-Factor)
Bench Press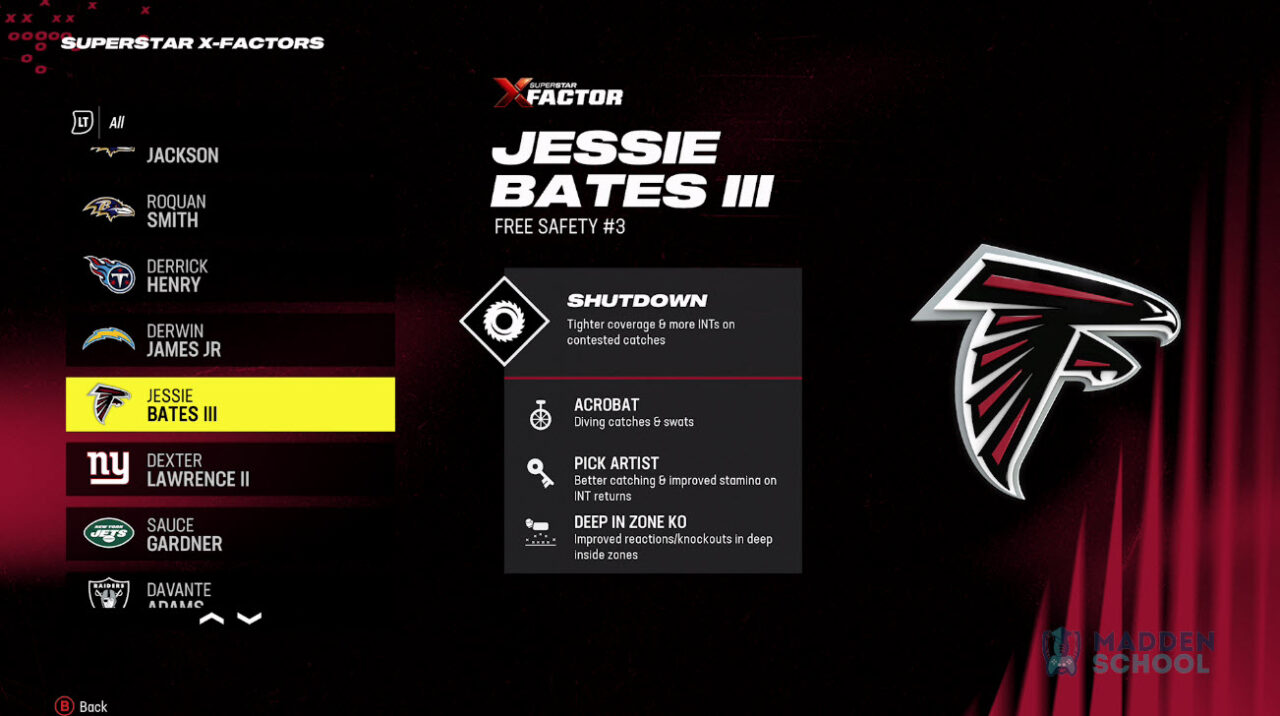 Falcons – Jessie Bates III
Shutdown (X-Factor)
Pick Artist
New Superstar Players and Added Abilities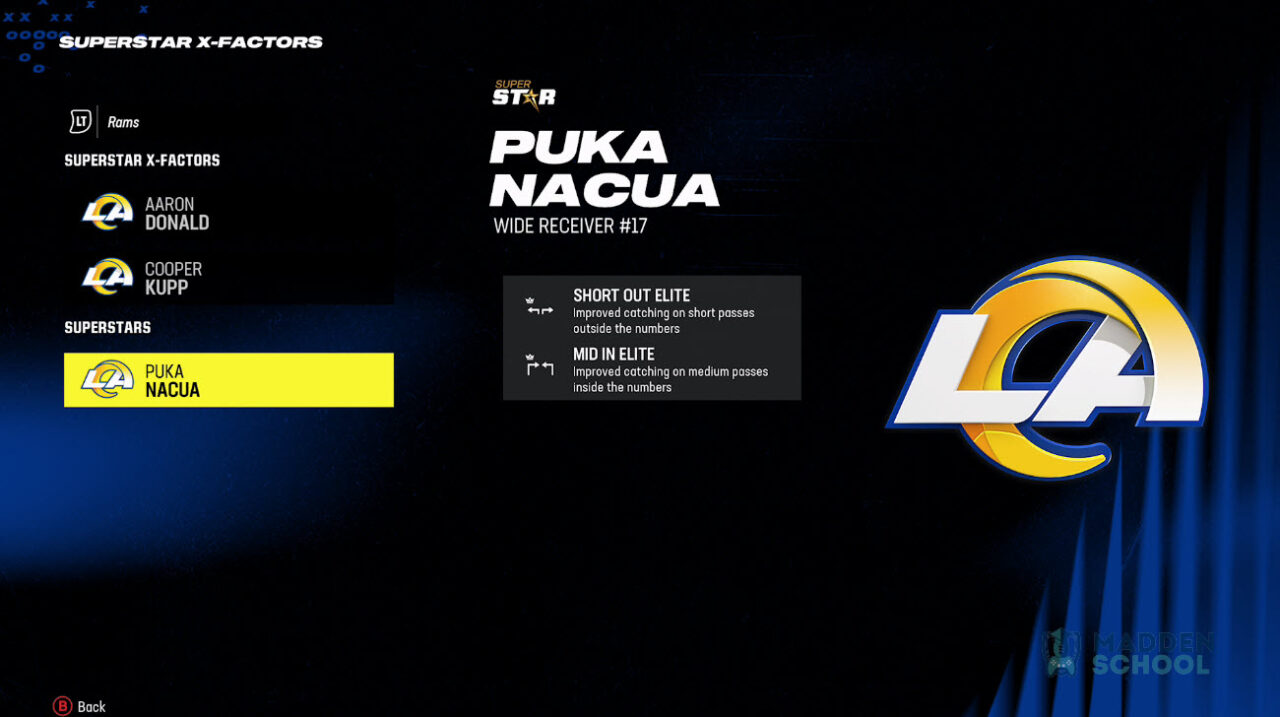 Rams – Puka Nacua
Short Out Elite
Mid In Elite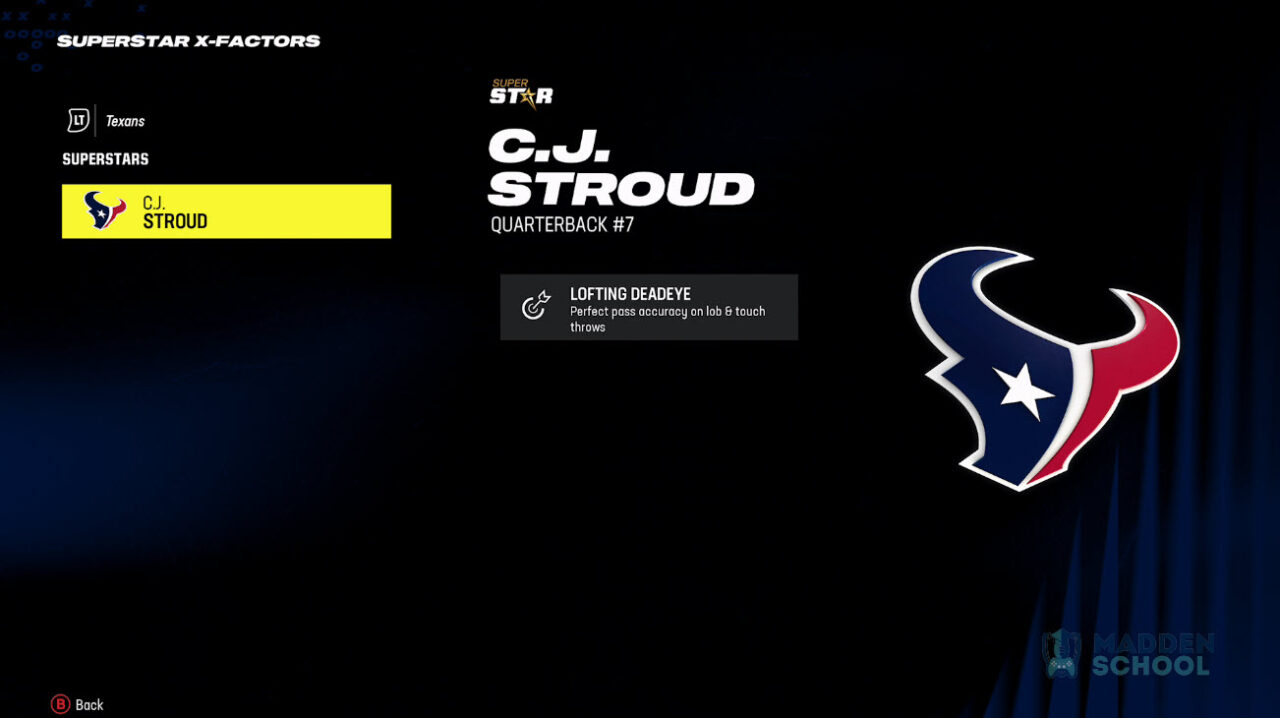 Texans – CJ Stroud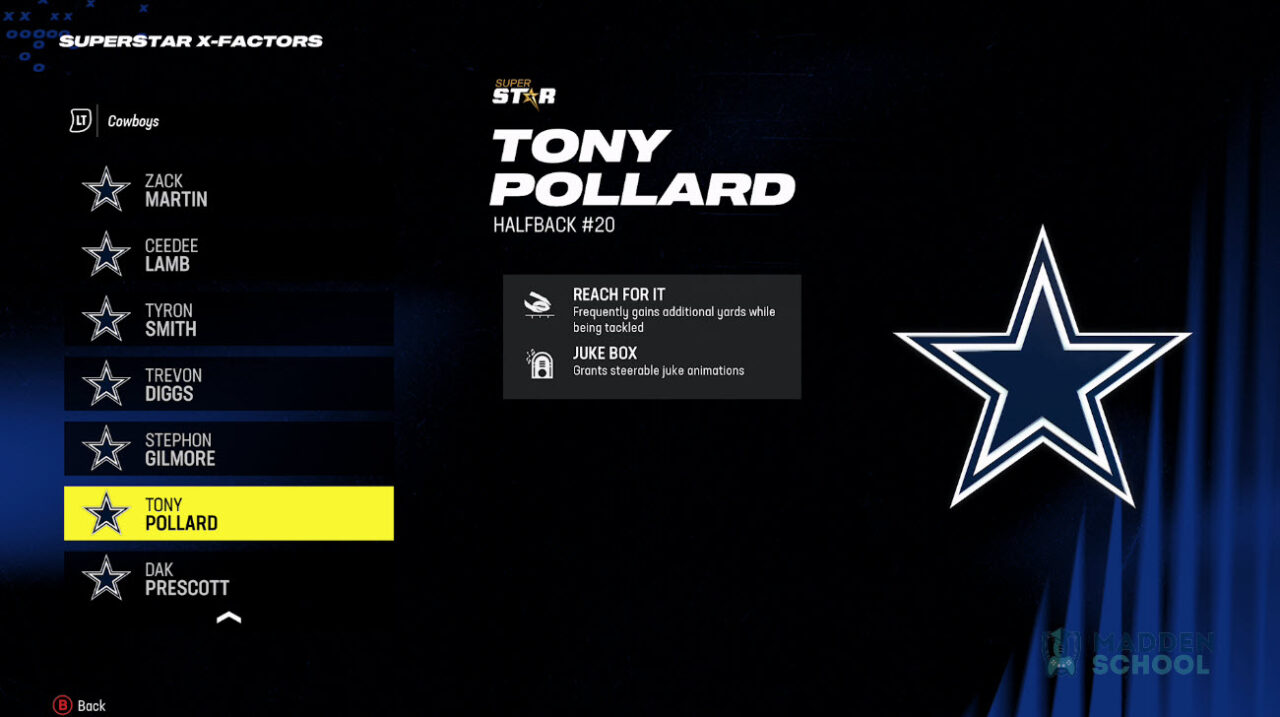 Cowboys – Tony Pollard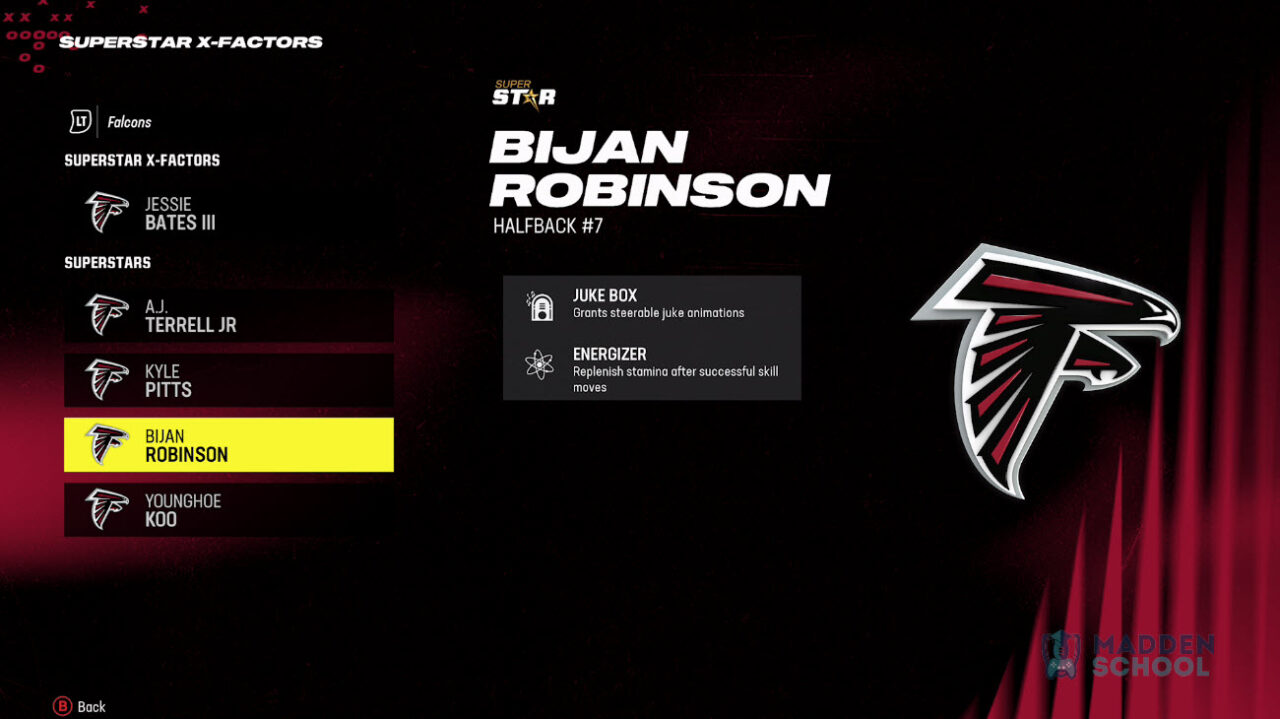 Falcons – Bijan Robinson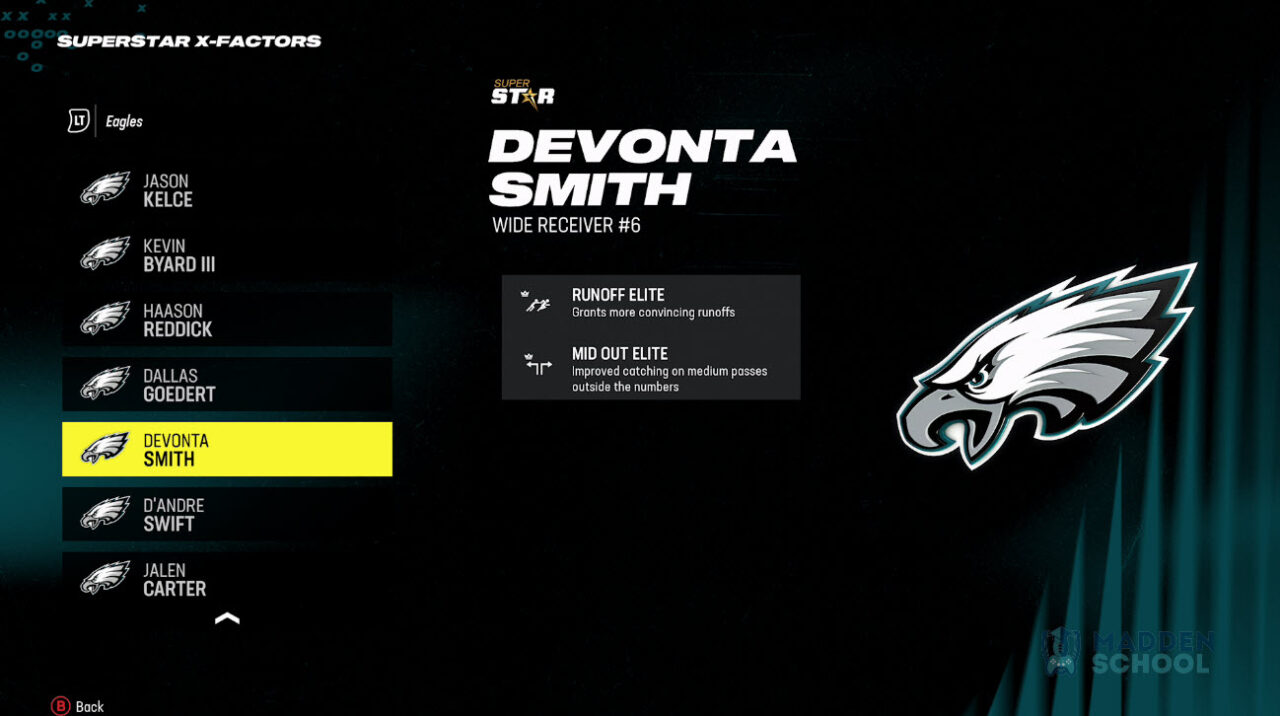 Eagles – DeVonta Smith
Runoff Elite
Mid Out Elite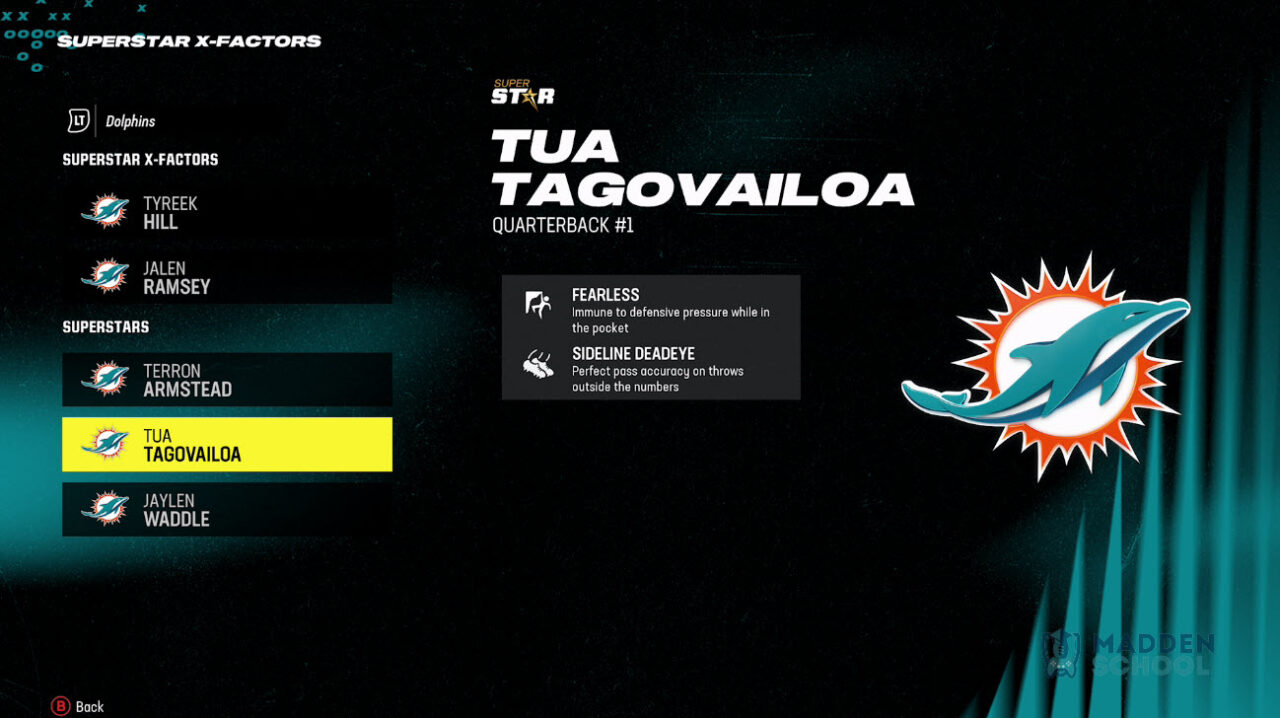 Dolphins – Tua Tagovailoa
Sideline Deadeye
Fearless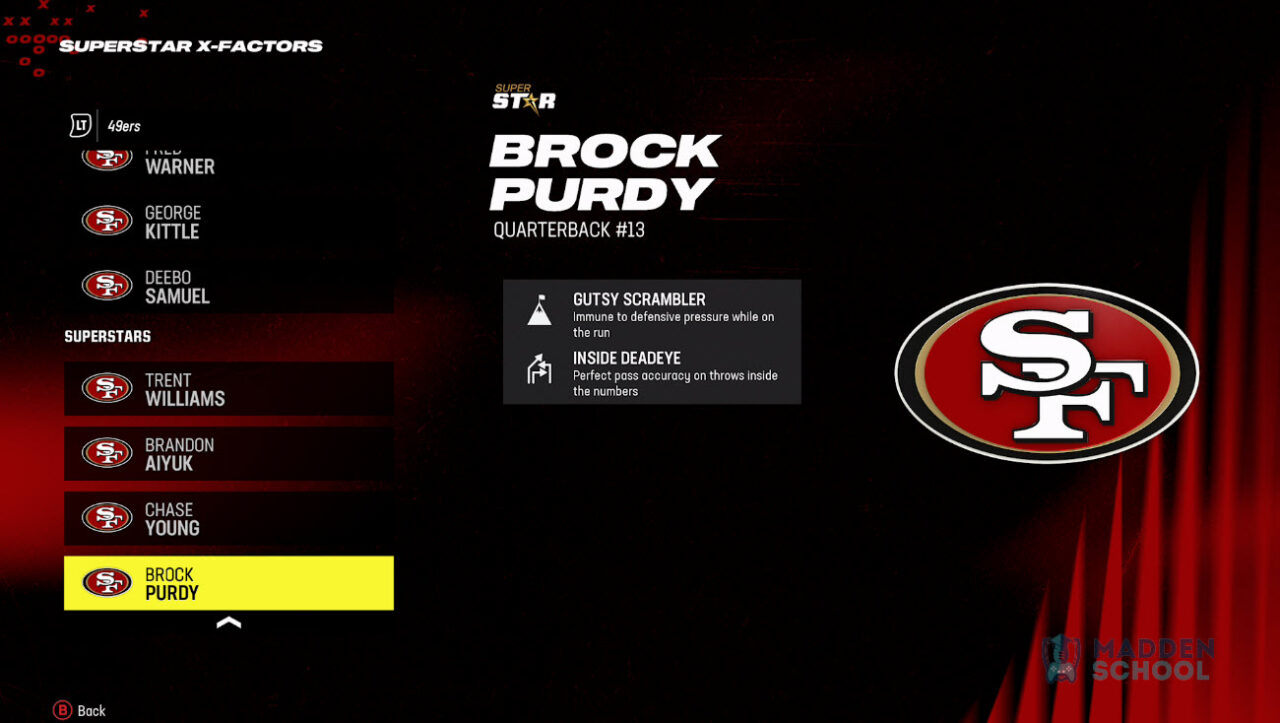 49ers – Brock Purdy
Gutsy Scrambler
Inside Deadeye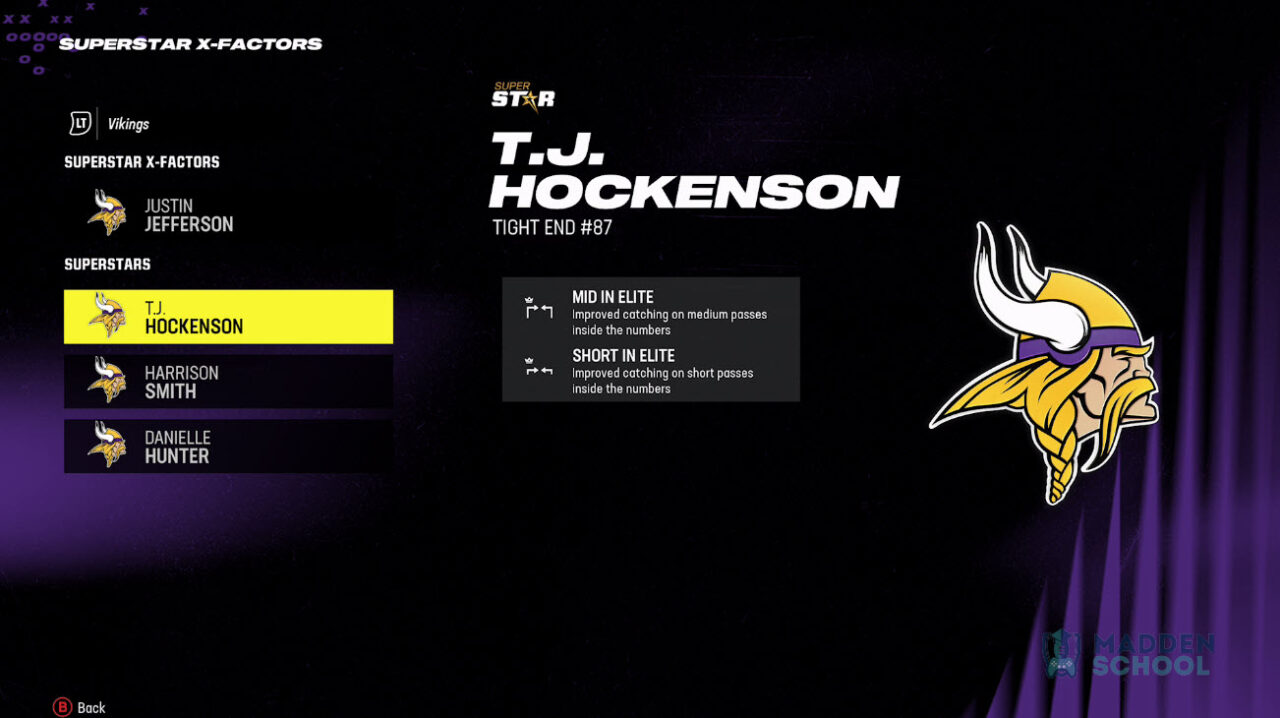 Vikings – T.J. Hockenson
Mid Inside Elite
Short Inside Elite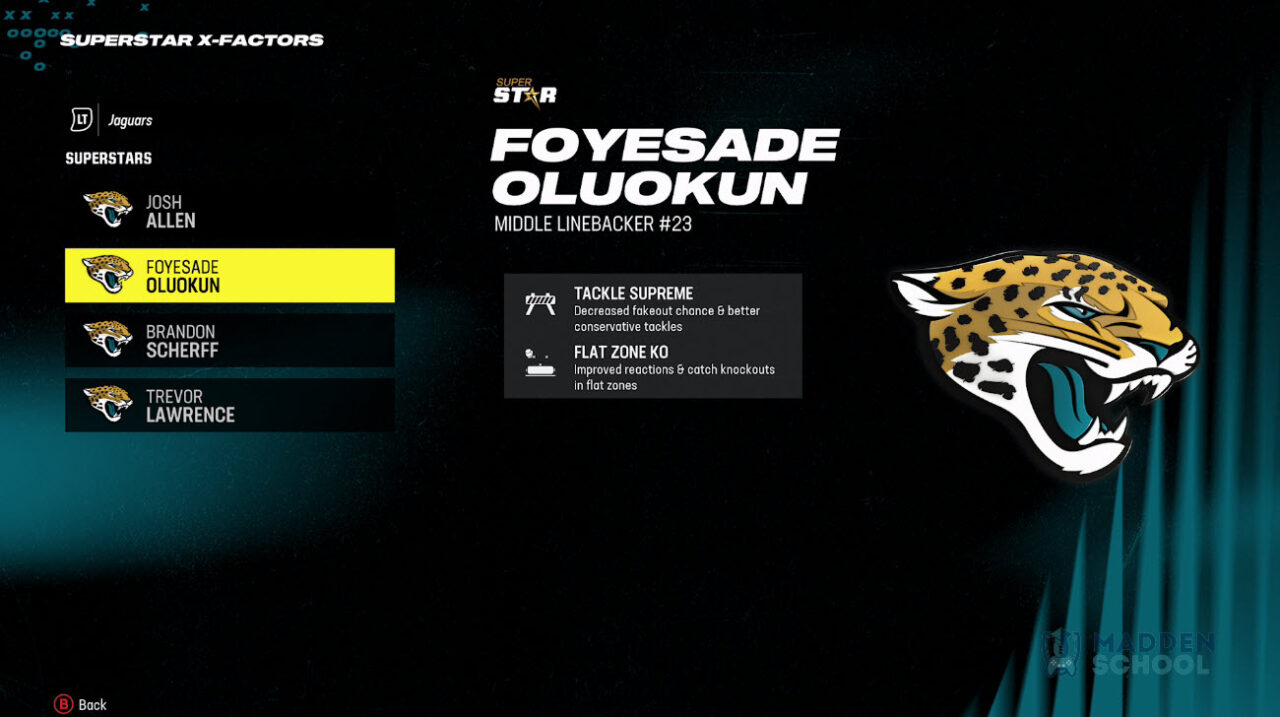 Jaguars – Foyesade Oluokun
Tackle Supreme
Flat Zone KO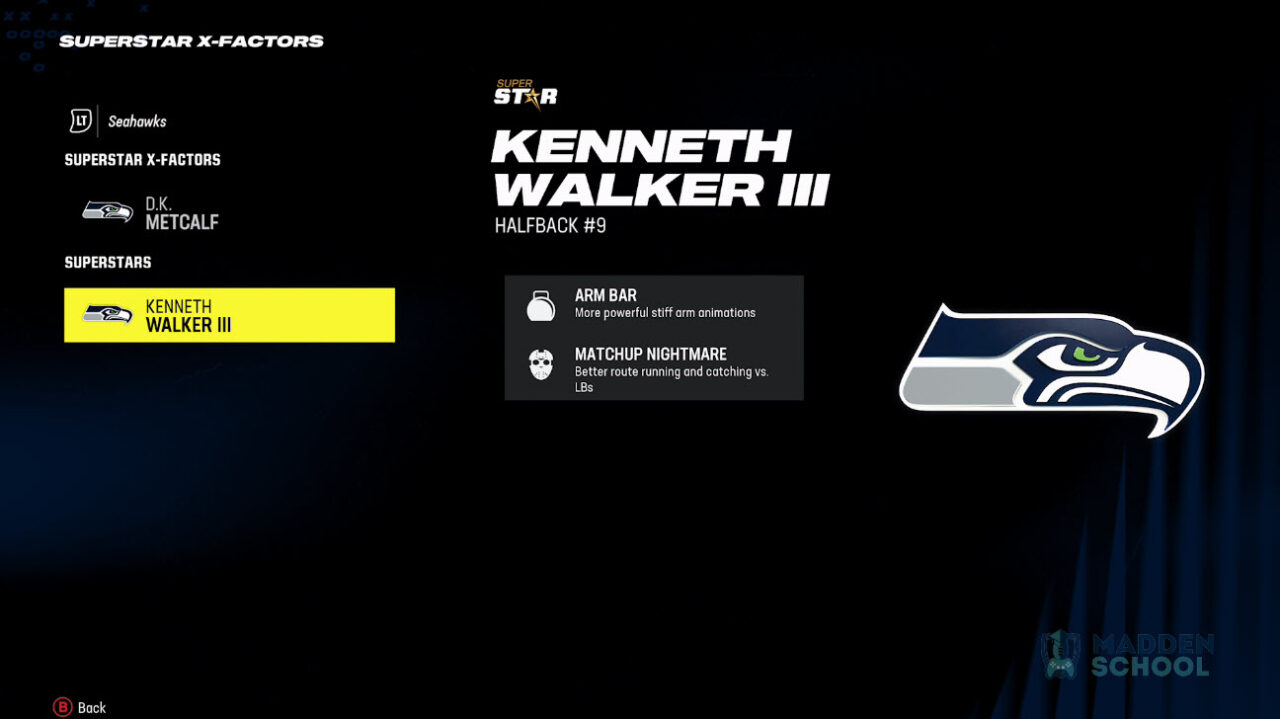 Seahawks – Kenneth Walker III
Arm Bar
Matchup Nightmare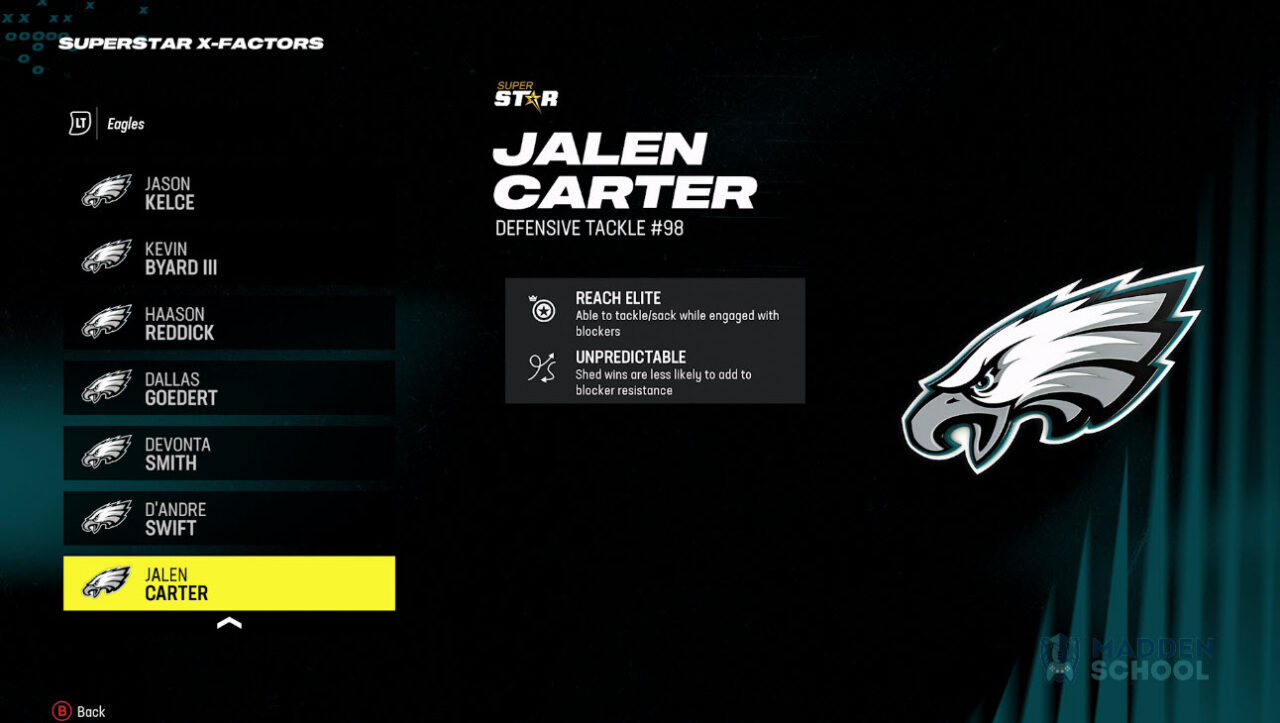 Eagles – Jalen Carter
Unpredictable
Reach Elite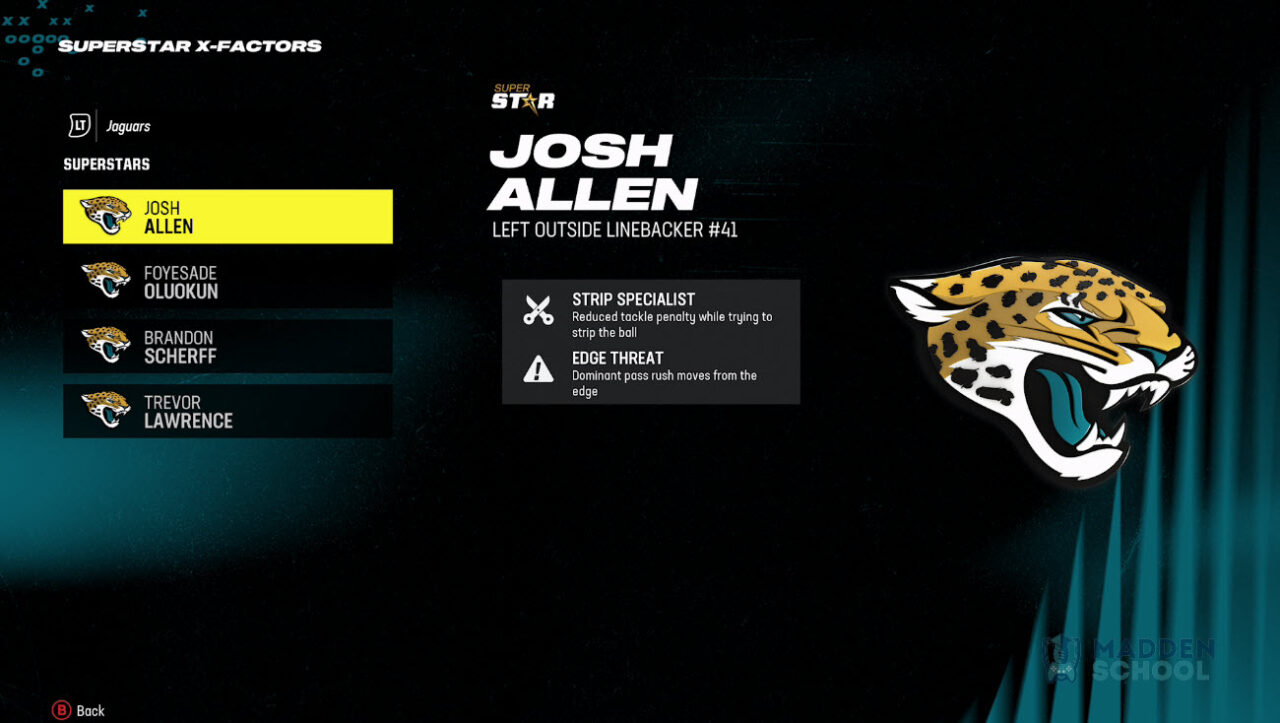 Jaguars – Josh Allen
Edge Threat
Strip Specialist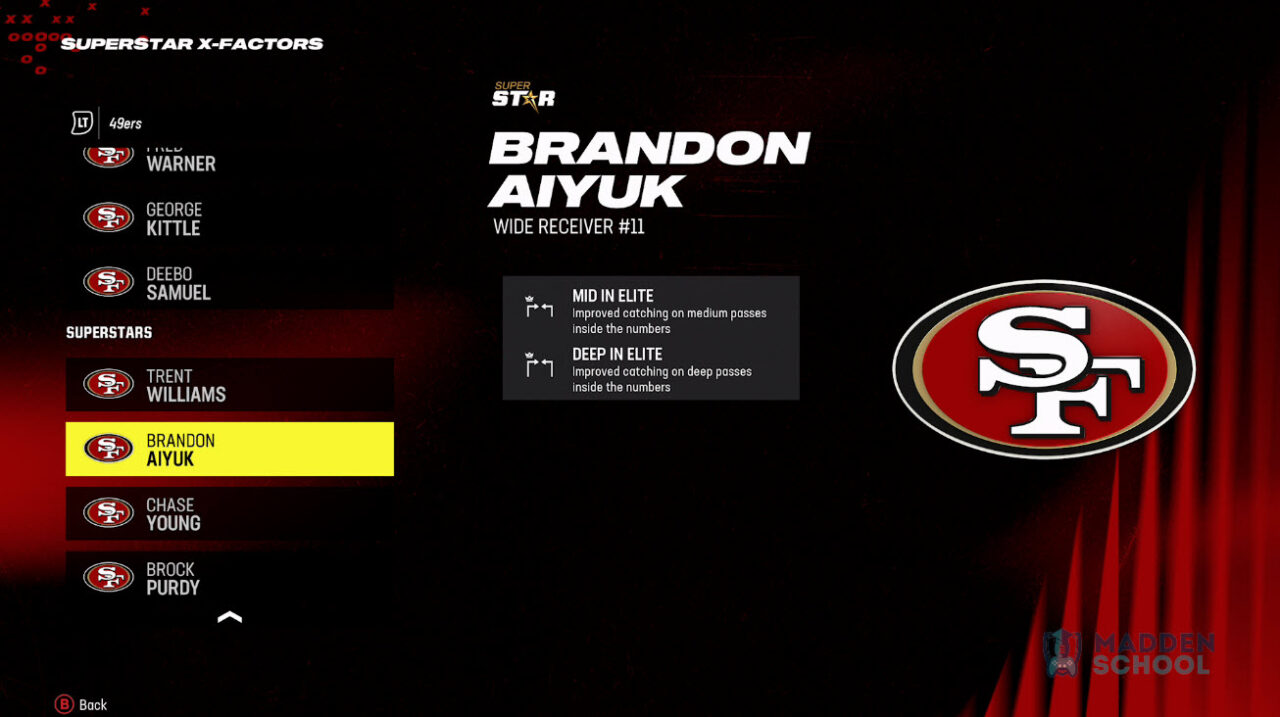 49ers – Brandon Aiyuk
Mid In Elite
Deep In Elite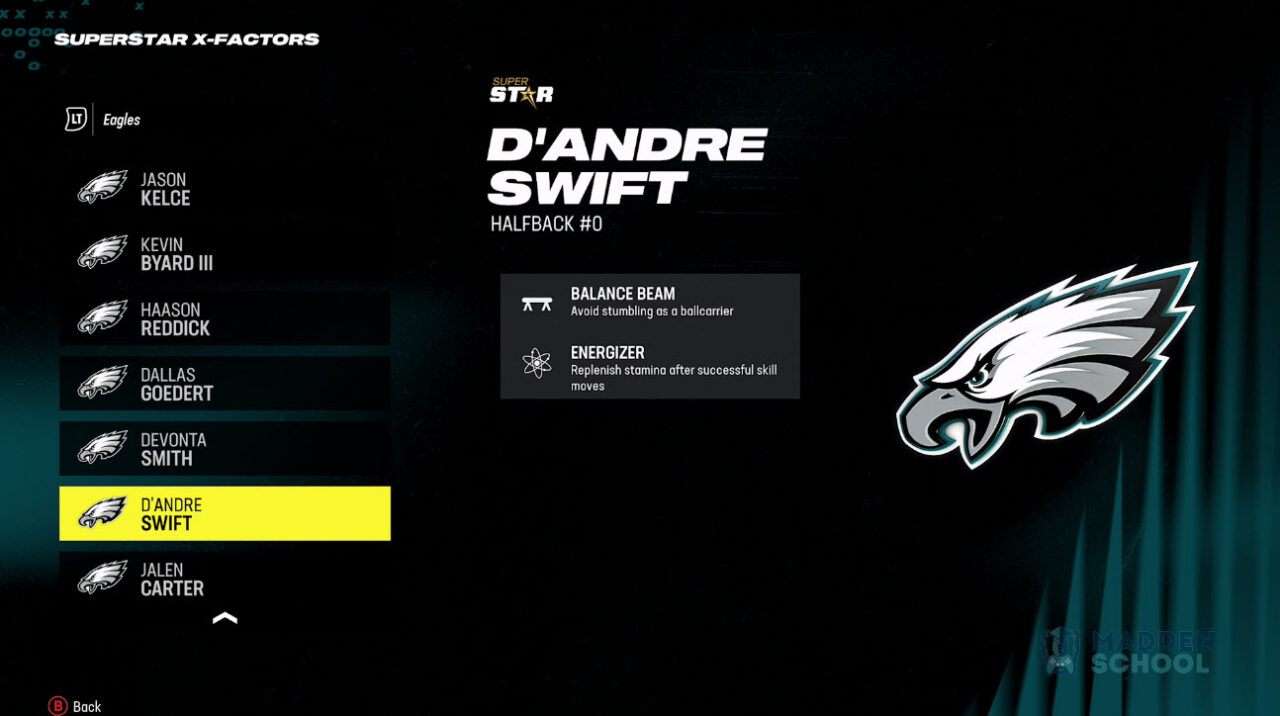 Eagles – D'Andre Swift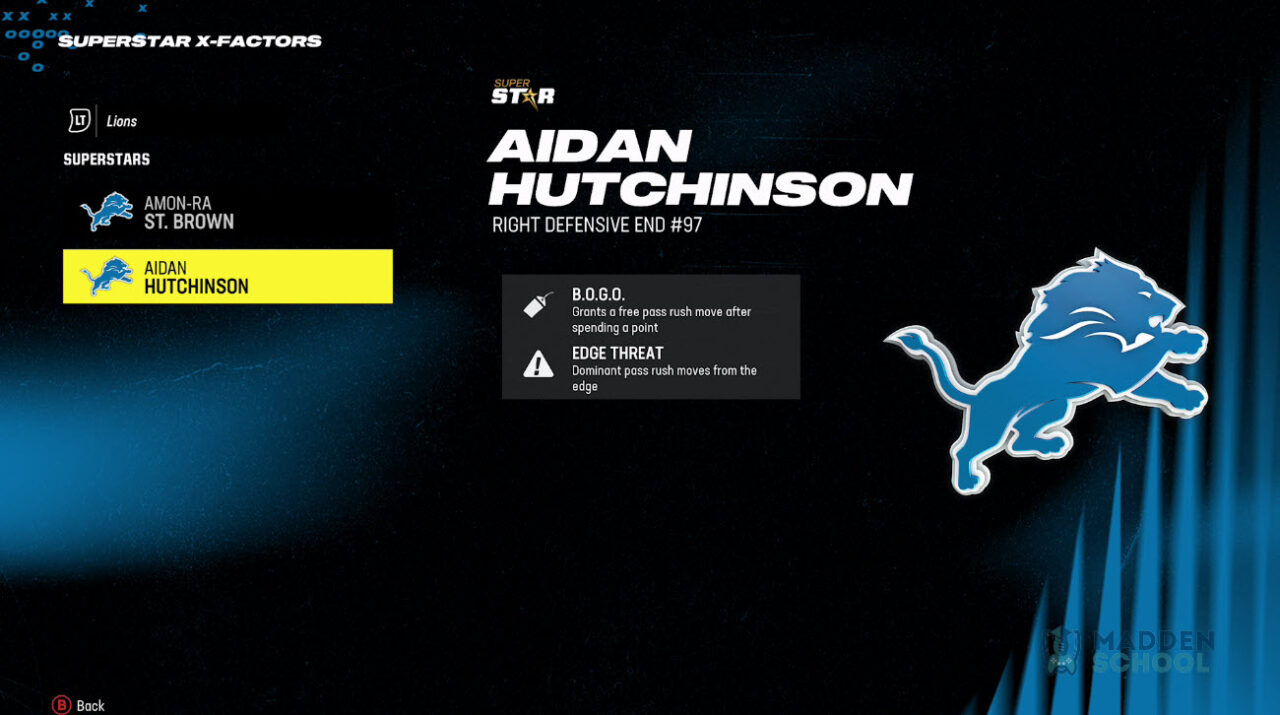 Lions – Aidan Hutchinson
Downgraded X-Factor Players
Dalvin Cook
DeForest Buckner
Joe Burrow
Joey Bosa
Downgraded Superstar Players
Chandler Jones
Alvin Kamara
Calais Campbell
Tee Higgins
Fletcher Cox
Which players deserve an ability upgrade at the end of the season? Let us know in the comments section below!