In today's Madden 22 tip, we are going over a play that is incredibly effective, requires little setup, and has some of the easiest reads in the game.
Check it out below!
Madden 22 Tips: Gun Trio Y Flex Dagger - The Easiest Reads In The Game

Playbook: Chicago Bears, Denver Broncos, New York Giants
Formation: Gun Trio Y-Flex
Play: Dagger
Setup:
Motion your Y/triangle receover to the right
Reads:
Your first read on this play is always the A/X tight end on the drag route. If he is open, throw it to him
If he is covered, that means your running back on the delayed circle route will be open. Throw it to him as he makes his first cut up field.
The next read is the B/circle receiver on the crossing route
Your last read is the X/square receiver on the deep in route
Overview: If you make your reads right on this play, it is just about impossible for your opponent to stop. You have 4 really good options that should all come open at different times.
Let's take a closer look at how this play should work!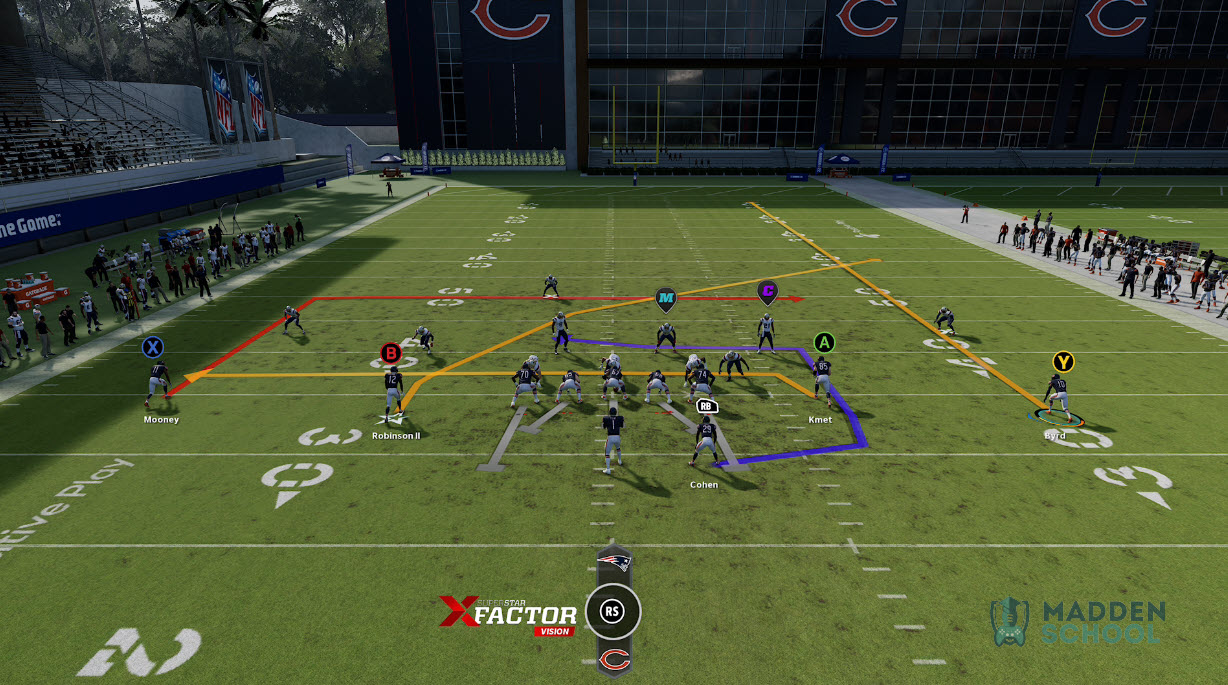 This is the play art right before you snap the ball. It helps to be on the left hash mark.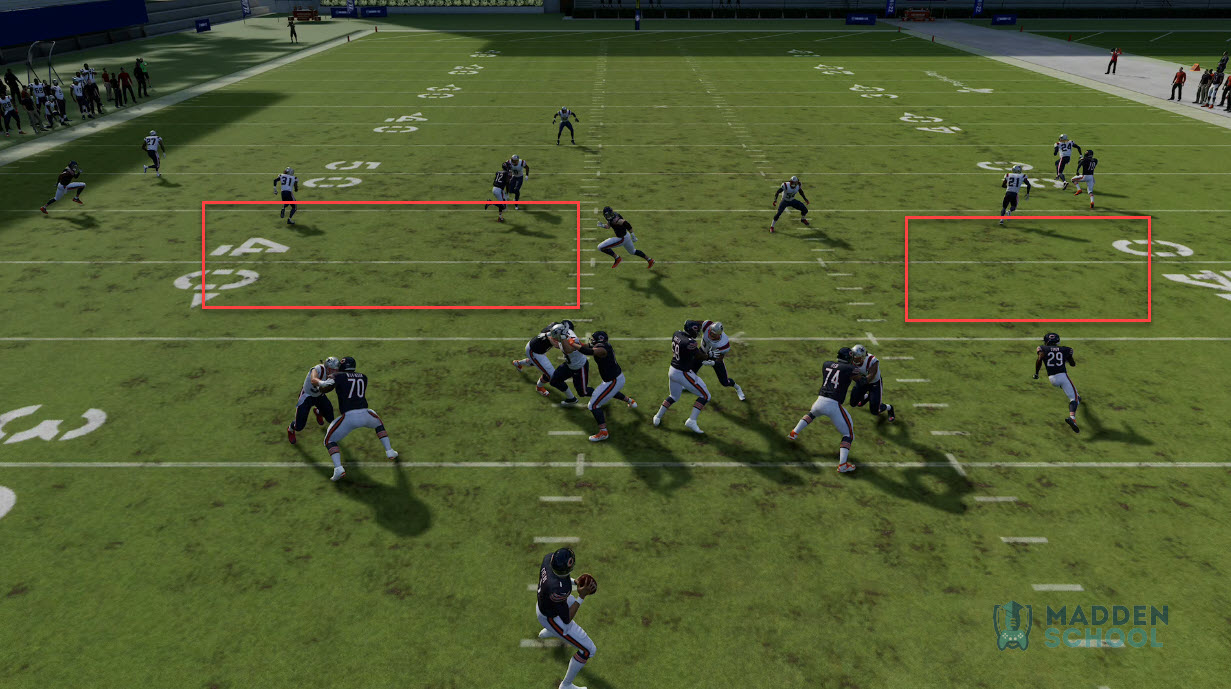 Notice how right away we have 2 huge passing windows. Our tight end is open and our running back coming out of the backfield is also open.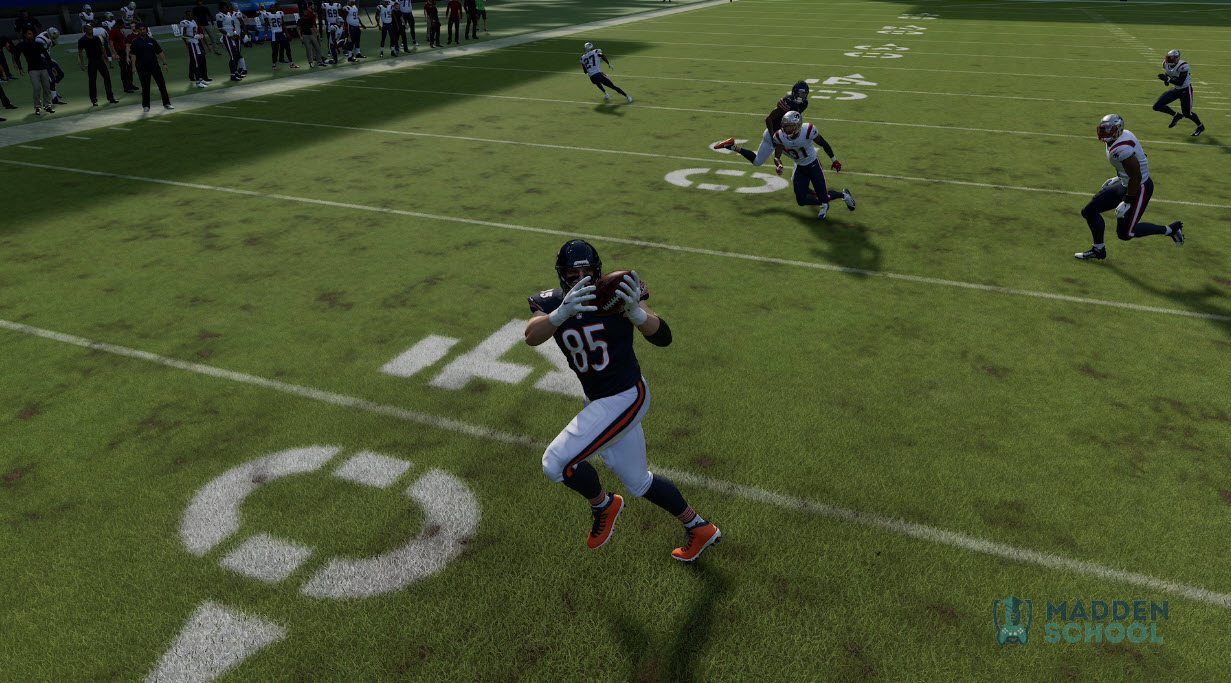 We end up making the throw to our tight end for an easy 8 yard gain.
Did you know our best Madden 22 tips are reserved exclusively for Madden School Unlimited members? Join us today!