In today's free Madden 20 tip, we are going over an RPO that combines an extremely effective run play with a backside slant route.
If our opponent overplays the right side of the field, we can make a quick throw to the X/square receiver on the slant.
Let's dive into it.
Playbook: Baltimore Ravens (Check out our Baltimore Offensive eBook)
Formation: Pistol Strong
Play: Stretch Alert X Lookie
Setup: None required
Reads:
Lookie route to the outside WR
Hand the ball off to the RB
Overview:  This is one of the more effective forms of an RPO I have found so far in madden 20. The Lookie route is very hard to guard because it is quicker than your traditional 3 step slant and gets underneath and between various different coverages.
The stretch from pistol has been one of my favorite runs each of the last few years, and it continues to be this year and is a great second option in this play.
Let's take a closer look at how this play works.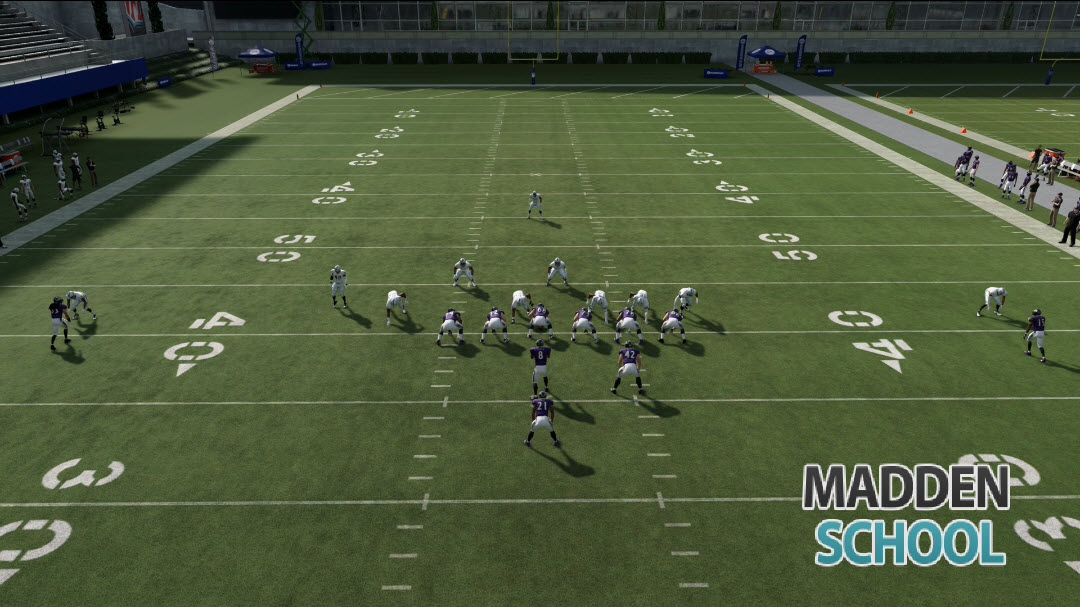 Before we snap the ball, we notice that our slant receiver likely won't be open because the cornerback is in man coverage and the safety on that side has come down into the box.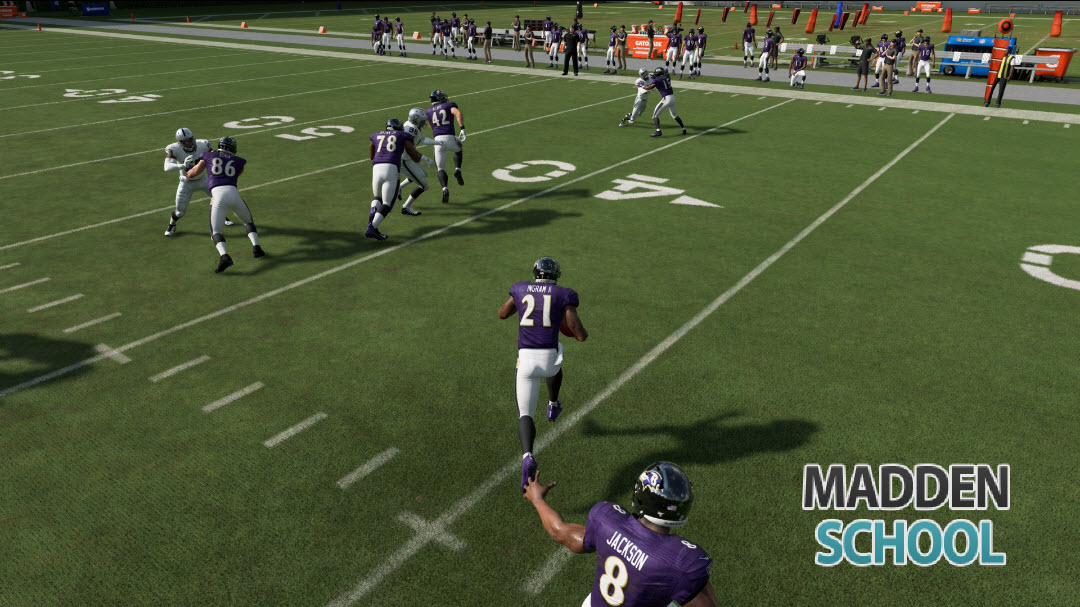 We hand the ball off to our running back on the stretch run. We can see the blocks forming really well in front of us.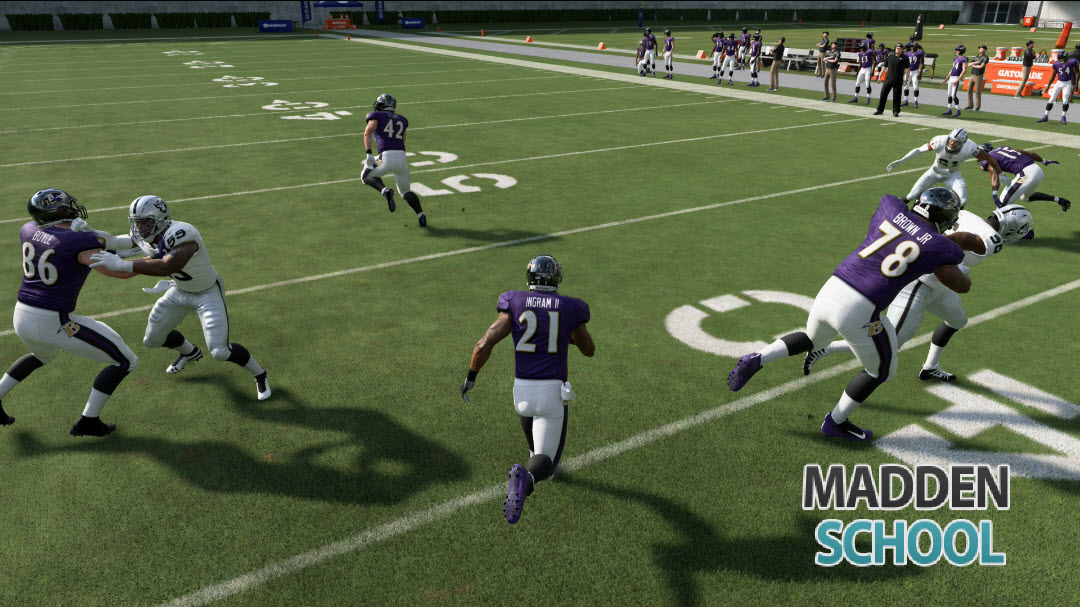 We cut back into a huge hole with our fullback out in front of us.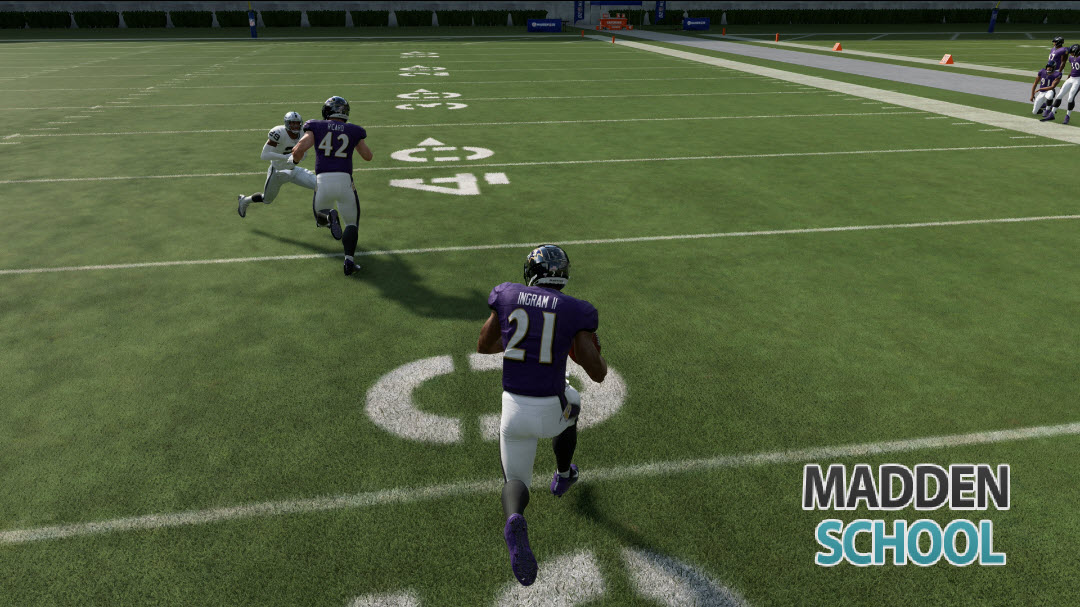 The fullback blocks the only defender left.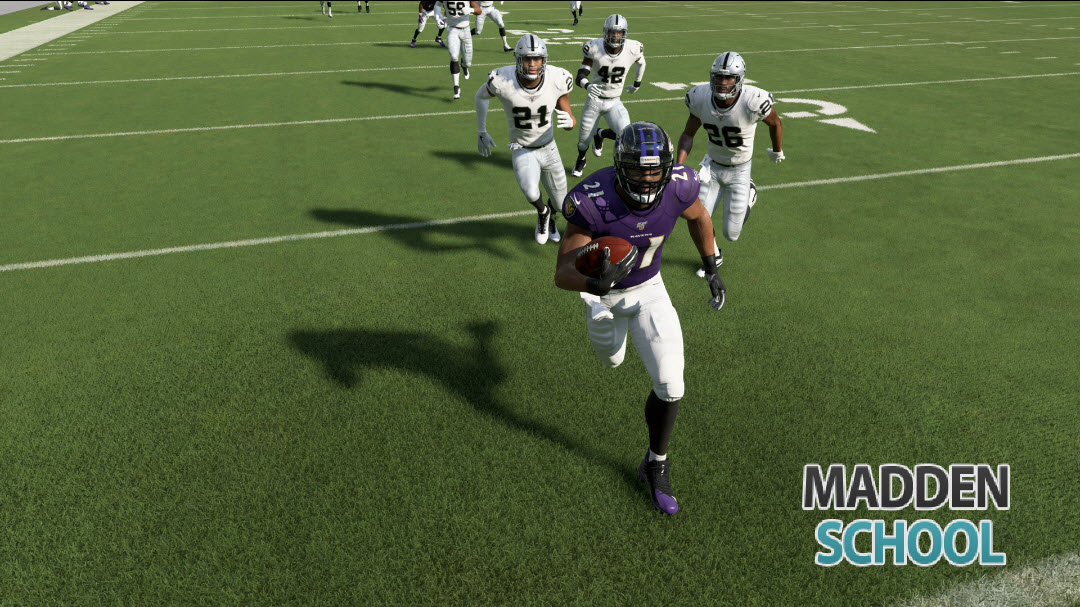 We end up with an easy touchdown.
We have 40 plays in our Madden 20 Baltimore Offensive eBook even more effective than this one! Join Madden School Unlimited and access that ebook, our NYJ defensive eBook and every guide, tool, and breakdown we release for an entire year!