EA Sports has added a new defensive formation in Madden 19 called Big Nickel Over G. You will notice some new plays as well such as Cover 4 Quarters, Cover 4 Palms, Cover 6 Invert, Cover 6 Trap and a few more.
You can check out an early look at the formation and play art below.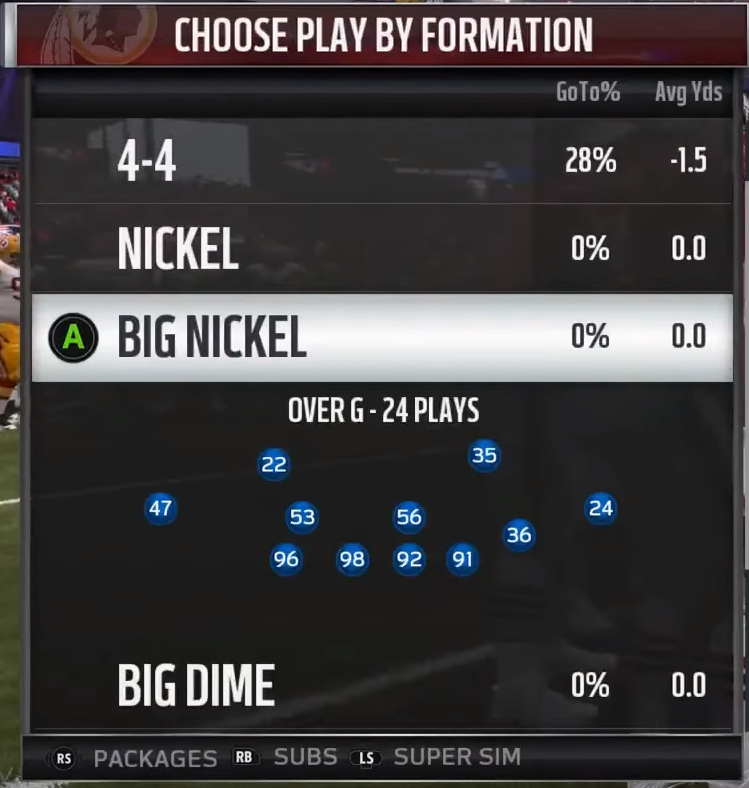 This is how the formation looks. Notice that there are 3 safeties on the field.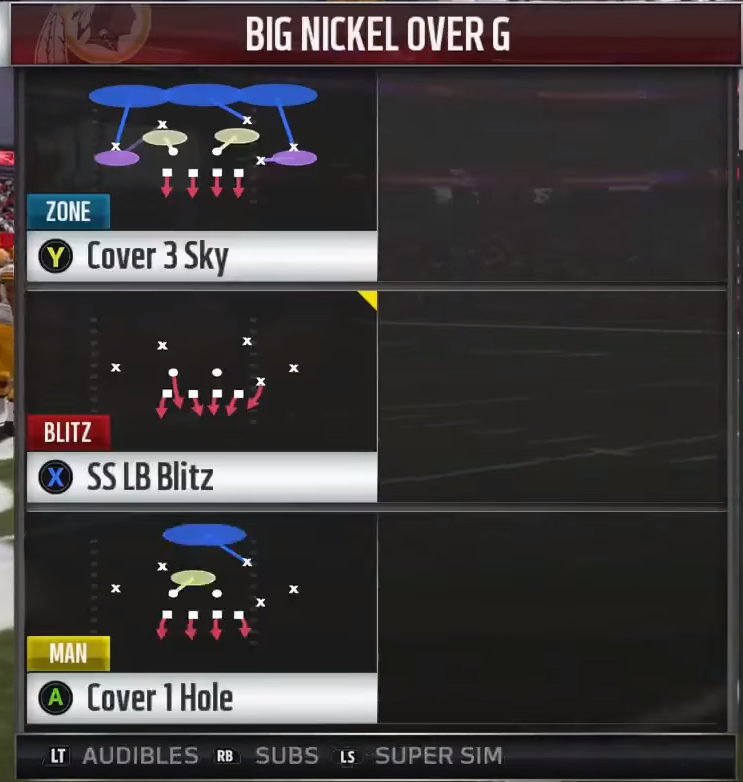 This first screen doesn't show too many new plays.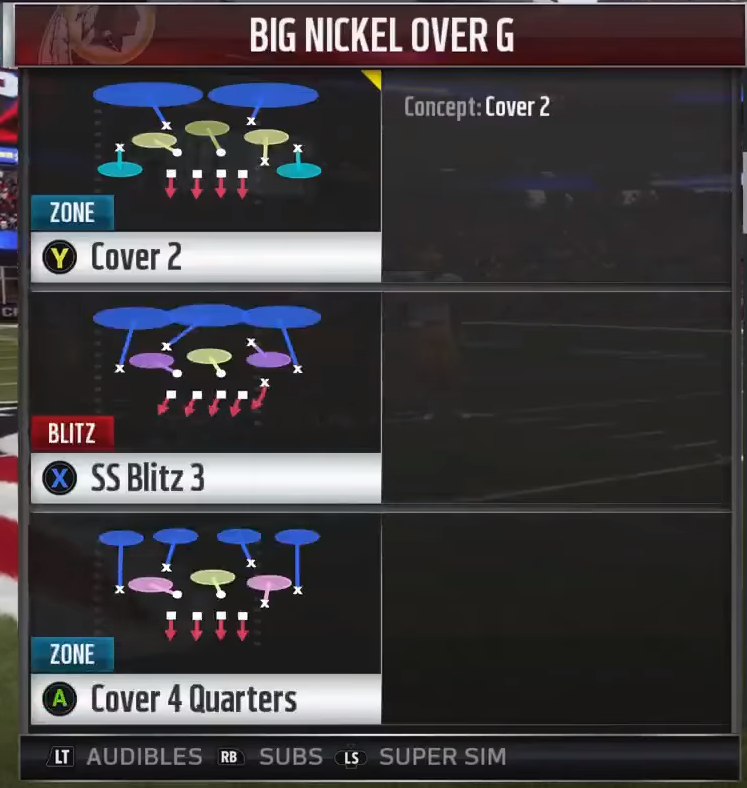 You can see the new Cover 4 Quarters play above.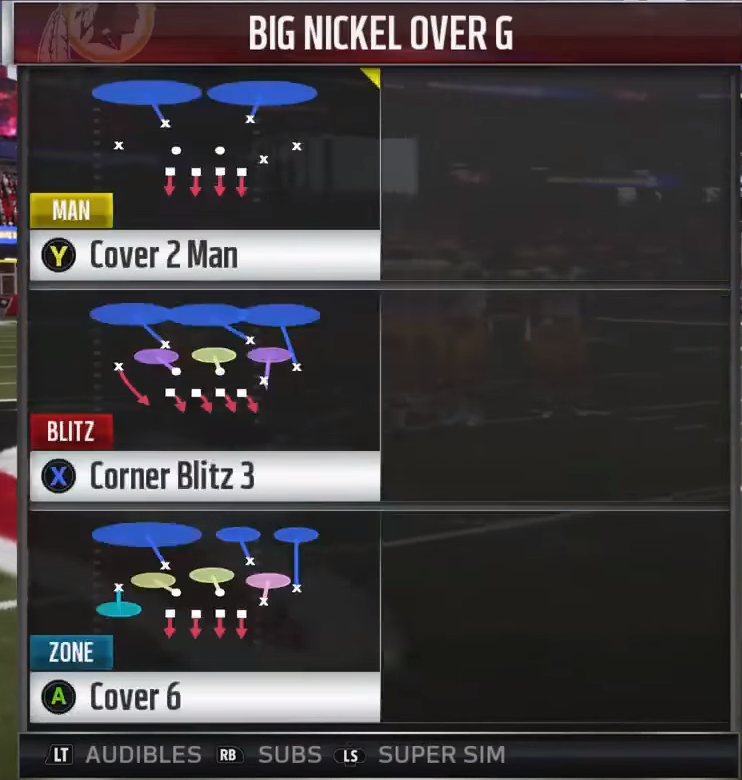 This is another screen with no new plays.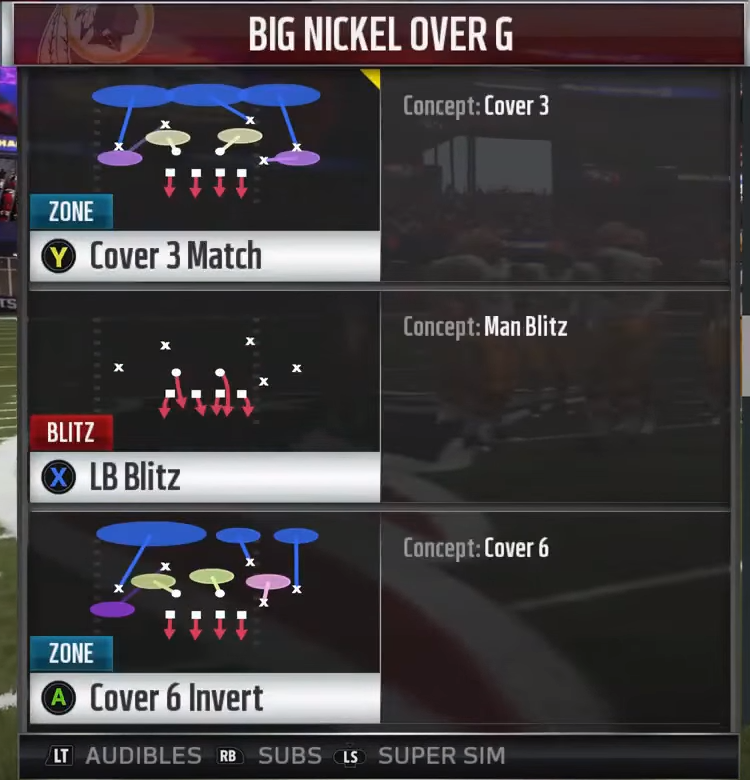 Cover 6 Invert is a very intriguing new play in Madden 19.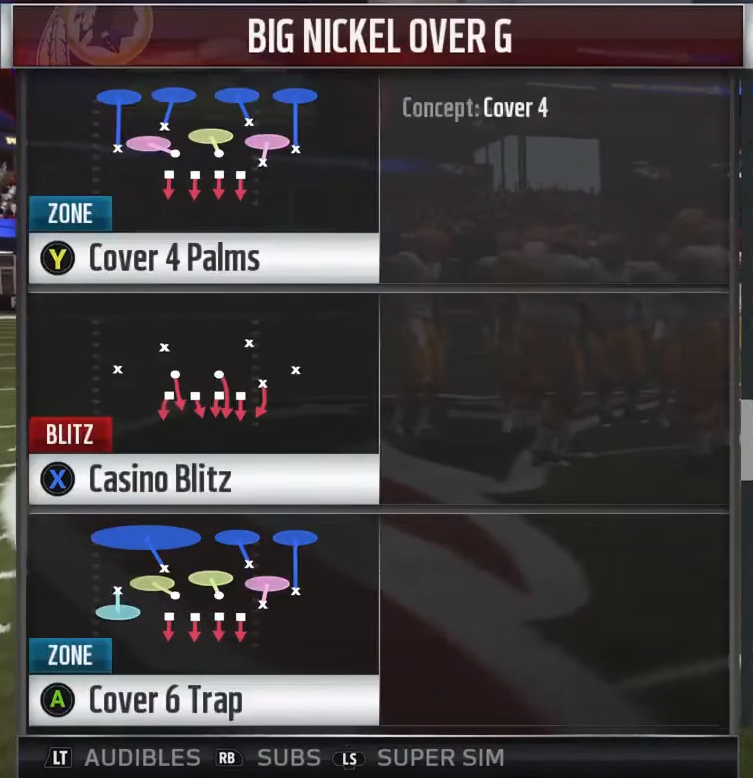 This image shows Cover 4 Palms and Cover 6 Trap. They are both new plays to this year's game.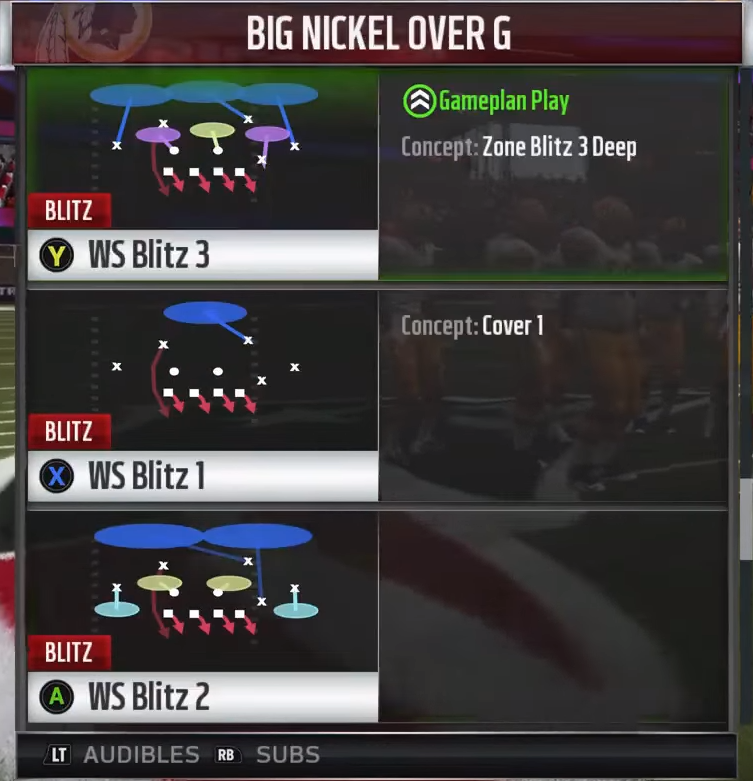 This screen shows some new blitzes as well coming to Madden NFL 19.
Check out all of our latest updates in the Madden School News Center for Madden 19.
What do you think of the new defensive formation and plays? Sound off in the comments.